The Writing Life of: M. J. Mallon
M. J. Mallon
This week I am thrilled to be interviewing author M. J. Mallon, who will be sharing with us details of her writing life, telling us all about her new book 'Bloodstone', which was released on 23rd June 2021 and answering a few fun questions too. This post contains affiliate links.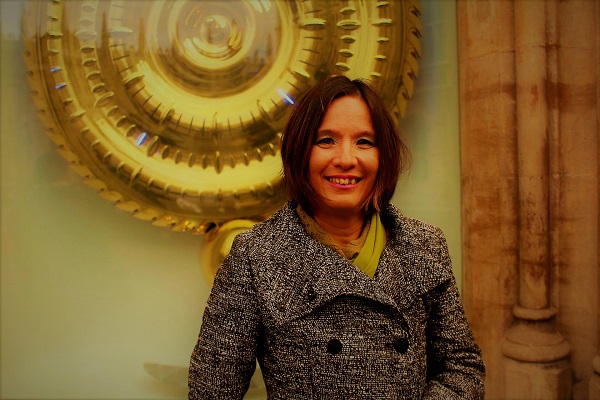 I write YA Fantasy/Paranormal novels, Horror/Ghost short stories and multi-genre flash fiction as well as micro poetry – haiku and Tanka. I share book reviews, blog tours, author interviews, poetry, flash fiction, photography and inspirational details of my writing journey at my lovely blog home: www.mjmallon.com
I'm a member of the professional body: The Society of Children's Writers and Book Illustrators.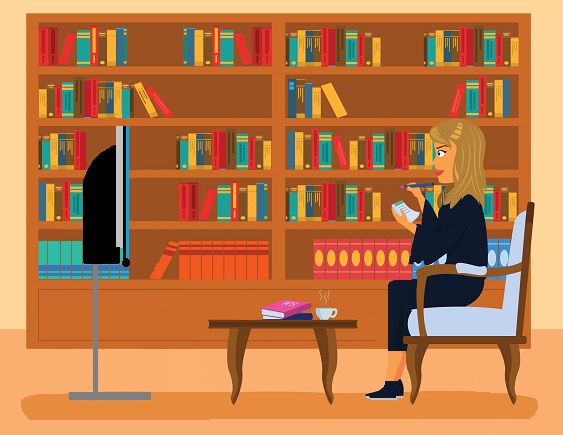 1) Did you enjoy writing when you were a child?
Yes, I did. I travelled a lot in my teen years. My dad was overseas working in exotic countries such as the Caribbean British Virgin Islands, Fiji, Papua New Guinea… and I kept a diary of my travels and my experiences. Also, I had my dear cat Chester, a friendly ginger tomcat who was also a wanderer! I wrote about his adventures, which took him to many curious places. My brother and I often rescued him and on one occasion we trudged through a forest to do so!
2) Which author shaped your childhood?
I'd say C.S. Lewis introduced me to fantasy. I loved Narnia, Aslan, that magical alternate world of good and evil.
3) What motivated you to begin your first novel?
A strange burst of energy, a witch's black cat, and two amazing structural artworks: the amazing crystal grotto that I saw in Jupiter Artland designed by Anya Gallaccio and Dr. John C. Taylor's Corpus Christi Chronophage clock with its intriguing grasshopper.
4) Do you plot your book, or are you a pantser?
Definitely a pantser which can get me in trouble! However, on the plus side being a pantser creates a unique and imaginative story.
5) What is your average writing day?
At the moment, I still have a day job so I tend to fit in writing wherever and whatever time I can. I've written at home in my study, in cafes, and on a weekend break to Brighton – (which I loved) – nothing like the sea air to inspire!
6) What is the best thing about being an author?
Creating characters, fantastical settings, and bringing them to life, this in turn makes you see and experience the world in a new, exciting way.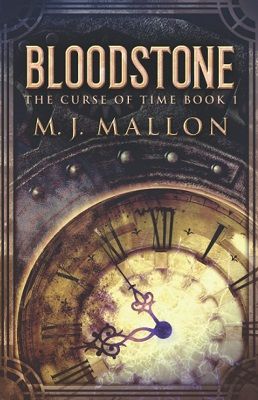 Bloodstone


The Curse Of Time Book One
Author – M. J. Mallon
Publisher – Next Chapter
Pages – 290
Release Date – 23rd June 2021
ISBN 13 – 979-8525375833
Format – ebook, paperback
Synopsis
Fifteen-year-old Amelina Scott lives in Cambridge with her dysfunctional family, a mysterious black cat, and an unusual girl who is imprisoned within the mirrors located in her house.
When an unexpected message arrives inviting her to visit the Crystal Cottage, she sets off on a forbidden path where she encounters Ryder: a charismatic, perplexing stranger.
With the help of a magical paint set and some crystal wizard stones, can Amelina discover the truth about her family?
A unique, imaginative mystery full of magic-wielding and dark elements, Bloodstone is a riveting adventure for anyone interested in fantasy, mythology or the world of the paranormal.
Purchase Online From:
7) How did you go about researching the content for your book?
In my YA Fantasy Bloodstone ( The Curse of Time Book 1) I researched the properties of crystals for the magic wielding aspect of the novel. This was fun as I love crystals! It was easy to access information using books and the internet. I also wanted to add a paranormal/mythological aspect to the story, so I studied local ghost stories, historical building facts and articles about King Arthur, Aphrodite, and the Greek Gods and Goddesses.
8) How long did it take to go from the ideas stage to writing the last word?
That's almost impossible to say! I'm a writing butterfly who tends to start something, stop and then write something else. My husband gave me a lecture and said finish one first! Which I did. Overall, I'd say with the start/stop approach it took me about three years. I'm hoping to improve upon this with subsequent releases… I write quite complex, multi-layered stories…
9) What made you choose the genre you write in?
I love fantasy, and magic so it was natural for me to write in that genre.
10) How did you come up with the name(s) for your lead character(s)?
My younger daughter insists that I stole them from her! Apparently, she mentioned a few of the names… other than that I play around until I find the right name. For instance, the creature of the cottage is an anagram: Eruterac.
11) Can you give us an insight into your characters?
I'll focus on the two main characters…
The lead protagonist Amelina is a gifted only child, who is musical, artistic and magical. A dreadful sense of entrapment pervades her daily life as she struggles to cope with her spiteful mum, her sad, aged dad, and the imprisoned mirror girl Esme (who is like a sister, but remains imprisoned in the mirrors of the house, engulfed by sad memories of her previous self-harm.) Amelina's life begins to change. She is schooled in crystal magic by the eccentric owner of the magnificent crystal cottage, Leanne. With the help of powerful wizard stones, Leanne and her aunt Karissa help her to discover and understand her role as a mighty crystal magician. In time, she embraces her Krystallos gifts to learn the magnitude of what had happened to her father and how to help him overcome the debilitating effects of the curse of time.
Ryder is the beautiful, mysterious antagonist with a dark, hidden side. His mesmerising eyes and beguiling manner enchant Amelina, and Amelina's friends too, causing jealousy and mischief. In the opening chapters, he appears like a hero coming to Amelina's aid in a frightening encounter, but nothing is as it seems in the Curse of Time series. Ryder is a villain out to cause mayhem. With his hypnotic and commanding aura, he has his own shadowy agenda. Bloodstone is the first in the series and Ryder's true intent is revealed in further detail as the story unfolds in each subsequent book.
12) How did you feel when you had completed your book?
A great sense of accomplishment, joy and wonder.
Fun Questions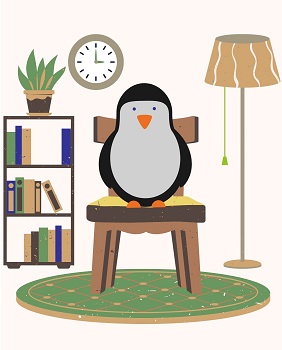 1) Do you have a favourite quote you live by?
I've written my own:
MJ's motto is… 'To always do what you love, stay true to your heart's desires, and inspire others to do so too, even if it appears that the odds are stacked against you like black hearted shadows.
I had two cats when I was younger, Chester a ginger tom cat, Jemima a grey and white cat and my dog Topsy. And this is how I see the black cat shadow in Bloodstone – images of her cat Lily courtesy of my friend Samantha Murdoch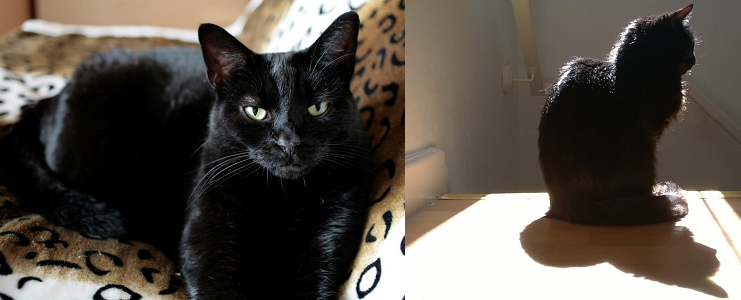 3) What's on your current reading list?
So much! I have been gifted four paperbacks recently. I've joined a book club plus I have a book to read for a blog tour. At the moment, I'm reading Fractured Lives by Russ Colchamiro (a Sci Fi mystery,) for Blackthorn Book Tours which I'm really enjoying.
4) Your book has been made into a feature film, you've been offered a cameo role, what would you be doing?
I'd be the Spirit who appears like a twinkling jewel summoned by Amelina and her friends Jade, Ilaria, and Joselyn to join the friends in a circle of trust.
5) If you could travel to the fictional world of any book for the day, which would you choose?
Narnia… take me to see Aslan the lion and the evil white witch!
6) There's a penguin sitting in your writing chair, what is the first thing he says to you?
'Hey girl, we've had a dip in the paddling pool, procrastinated on social media, had a chat with Aslan, met your demonic black cat and waddled in your back garden. 'Enough! 'Get a move on sister. When is book two coming out? Oh, well in the meantime get your hands on this!'
---
I would like to say a big thank you to M. J. Mallon for sharing with us details of her writing life and for a wonderful interview.
Author links





---
Share your thoughts on our interview with M. J. Mallon in the comment section below!
---
The above links are affiliate links. I receive a very small percentage from each item you purchase via these link, which is at no extra cost to you. If you are thinking about purchasing the book, please think about using one of the links. All money received goes back into the blog and helps to keep it running. Thank you.
Like us on Facebook – Tweet us on Twitter – Pin us on Pinterest