The Writing Life of: Deanna Cabinian
Deanna Cabinian
This week on 'The Writing Life of:' I am thrilled to be interviewing author Deanna Cabinian. Deanna will be sharing with us detail of her writing life, telling us all about her latest book 'One Night', which was released on 5th September 2016, and answering a few fun questions too.
So without further ado I'll hand you over to Deanna. Post contains affiliate links.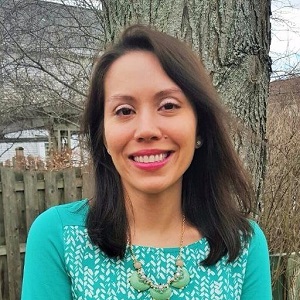 Deanna Cabinian has worked in radio, television, and magazine publishing, but her greatest passion is writing. A graduate of Northern Illinois University, she has a bachelor's degree in journalism and a Master's degree in sport management. She writes from wherever she happens to be, but the majority of her writing is done from Chicago.
When she isn't writing she enjoys traveling and spending time with her husband and family.
---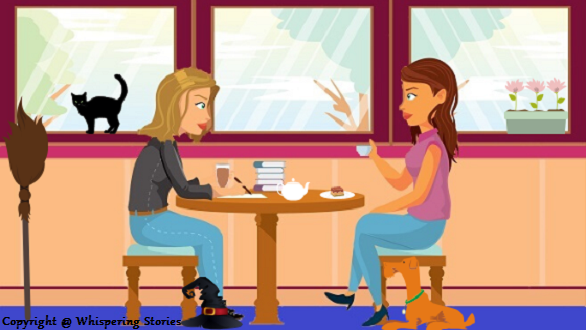 1) As a child what did you want to do when you grew up?
I have always wanted to be a writer. At one point I thought I wanted to be a journalist, but I realized I liked working on made up stories more than real ones.
2) Who were your favourite childhood authors?
I love Phyllis Reynolds Naylor and Lois Lowry. My favorite book as a small child was Alphabears: an ABC Book by Kathleen Hague.
3) At what point in your life did you realise you wanted to be a writer?
I started writing picture books when I was five years-old. I was fifteen when I figured out writing was something I was always going to do, whether I got paid for it or not. It's always been a part of me.
4) How did you go about following that dream?
I spent all my free time writing and trying to be a better writer by studying on my own and attending workshops.
5) What is your writing day like? Do you aim for a certain amount of pages or words before you stop for the day?
I usually write during my commute to work. I ride the train so that frees me up to work on projects. My goal is to write 1,000 words a day, 3-4 days a week.
6) Did you ever consider writing under a pseudonym?
Yes. I considered it, but in the end decided I shouldn't be afraid to use my own name if I'm proud of my writing (and I am).
7) Do you have any strange habits before starting, or whilst in the midst of writing?
When I start revisions I read portions out loud to my dog, though I hear other writers have done that.
8) Do you write longhand, typewriter, or on a computer?
I write mostly on a computer, but sometimes ideas come to me randomly, like when I'm at the grocery store. I have written many a sentence on the back of a shopping list.
9) How many books have you written? Do you have any unpublished work?
I've written 9 novels and a travel memoir. The majority of that is unpublished.
10) Are you a plotter or a pantser?
I am a big plotter. I will work on outlining a novel for a few weeks to a month or two before I start writing it.
11) Do you read all the reviews left for your book(s)?
I try not to read them all, but I can't help it, I'm curious by nature. When I get a bad review I remind myself that writing is a subjective business. There are bestsellers that I have not connected with as well as bestsellers I've loved that have received negative reviews.
If you go on Amazon or Goodreads every one of your favorite books has their share of 1-star reviews.
Concerning your latest book: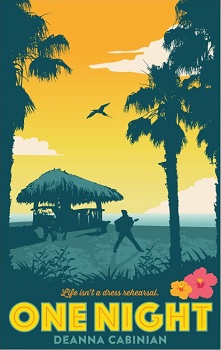 One Night
Author – Deanna Cabinian
Publisher – Timpi Publishing
Pages – 178
Release Date – 5th September 2016
ISBN – 978-0997591613
Format – ebook, paperback

Thompson may be only seventeen but he knows he's just checked into Heartbreak Hotel for good, now that his girlfriend, Caroline, has put an end to their burning love. Since then he's been sleepwalking through his summer job at Super Kmart while desperately dreaming of ways to win her back. He even drops by the Tiki House on Elvis Presley Night hoping that she, a diehard fan of the "King of Rock 'n' Roll," will be there as well.
That's when he meets Johnny Lee Young—real estate agent by day, Hawaii's Favorite Elvis Impersonator by night—and the lovesick teen's world suddenly takes a wild and unexpected turn. As luck would have it, Johnny needs a temporary assistant to help with equipment and social media and Thompson eagerly accepts the offer, hoping it will distract him from his painful and lingering romantic issues. But like Thompson, Johnny is nursing a secret heartbreak and pining for his own lost love.
So the new roadie starts making plans—with a little help from his friends Ronnie and Greta—to accompany the counterfeit King on an odyssey of a lifetime that will take them far from their island paradise home in search of true love.

12) How long did it take you to get from the idea's stage to your date of publication?
A little over two years.
13) How did you come up with the names for your characters?
Thompson is the main character in One Night. I was at an event where Cheryl Della Pietra, the author of Gonzo Girl, was speaking. She is a former assistant of Hunter S. Thompson. I thought Thompson would make an interesting first name.
14) Can you give us an insight into your main character(s) life?, What makes them tick?
Thompson's heartbreak from his recent breakup consumes him, so much so that he'll do anything to get back together with his ex, including embarrassing himself. I think a lot of us can relate to that desperate, must-get-back-together-with-my-ex-now feeling.
15) Which was your hardest scene to write?
The scene where Thompson's girlfriend breaks his heart.
16) How did you come up with the title of your book?
I've always preferred short titles. Since Elvis is a big theme in the book I wanted the title to be the name of an Elvis song as well. I thought "One Night" was the best option.
17) Did you get a family member/friend to read your work before sending to the publishers?
I think family members and friends are biased and will sing your praises even if they hate something so I don't usually let them read anything first. I used several critique partners and beta readers while revising One Night.
18) What process did you go through to get your book published?
I tried very hard to sell One Night to the New York publishing world and got close, but in the end didn't succeed. I decided to independently publish One Night because I believe in the story that much. If the book can help at least one teen see their heartbreak in a different light or at minimum entertain them for a few hours I will have done my job as a writer.
19) What did you do once you had written the final word in your book?
I celebrated by taking a week off from writing and jumped into revisions after that.
20) What's next for you, writing-wise?
I'm working on a novel called The Other Side of the World. It's about a first-generation Filipino American who travels to the Philippines and helps his dad complete his recently deceased grandmother's bucket list. I've also been toying around with writing a sequel to One Night. I said I would never write a sequel, but never say never I guess.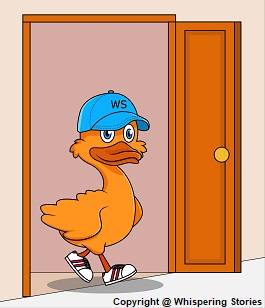 1) What's your favourite food?
Ice cream and gelato, hands down.
2) If you had a box of crayons and you could only choose one, which colour would you choose?
Yellow because it's a happy color.
3) What movie could you watch over and over again?
Never Been Kissed.
4) What would be the top song on your playlist?
Anything by a boy band – One Direction, *NSYNC, Backstreet Boys, New Kids on the Block. All these bands remind me of my childhood.
5) If you won millions, what would be your first purchase?
A home in Hawaii with an ocean view.
6) A talking duck walks into your room wearing a baseball cap and sunglasses, what's the first thing he says to you?
I probably don't hear the first thing he says because I'm in shock.
You can find out more about Deanna by visiting the website/social media sites below.
www.deannacabinian.com
@deannacabinian
Facebook
Pinterest
Instagram
Goodreads
I would like to say a big thank you to Deanna for sharing with us details of her writing life, and for a wonderful interview.