The Writing Life of: Liz Harris
Liz Harris
This week on 'The Writing Life of:' I am thrilled to be interviewing author Liz Harris. Liz will be sharing with us detail of her writing life, telling us all about her latest book 'The Lost Girl', which was released on 8th August 2016 and answering a few fun questions too. Post contains affiliate links.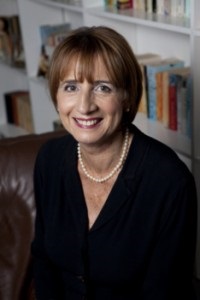 Liz was born in London and now lives in South Oxfordshire with her husband. After graduating from university with a Law degree, she moved to California where she led a varied life, trying her hand at everything from cocktail waitressing on Sunset Strip to working as secretary to the CEO of a large Japanese trading company, not to mention a stint as 'resident starlet' at MGM. On returning to England, Liz completed a degree in English and taught for a number of years before developing her writing career.
Liz's debut novel, The Road Back, won a Book of the Year Award from Coffee Time Romance in the USA and her second novel A Bargain Struck was shortlisted for the Romantic Novel of the Year Award.
---
1) Do you remember the moment you decided that you would like to become a writer?
I've always loved writing in the broadest sense of the word – school essays, exam questions, letters to friends – which I did throughout my teenage years and into adulthood. But I'd never actually thought about being an author until one day a friend of mine, one of the recipients of my regular ten-page letters, stood before me, my latest tome in her hands, a fervent plea in her eyes. 'Don't write letters; write a book,' she said. And I did. And I've never looked back.
2) How did you go about following your dream?
I've always loved writing, and I've always loved reading – I used to read everything I could get my hands on. It never occurred to me, however, that I could unite my two passions by writing a book. That was to come years later.
There is only one way to fulfil the dream of becoming an author, and that's to write a book, which is what I did when prompted by my friend. And thus began a career that has given me endless pleasure.
3) Is there a particular author that inspires you?
My favourite author is, along with millions of other readers, Jane Austen. I love the way in which Jane Austen stands back from her characters and lets them speak for themselves. They open their mouths and condemn themselves with every word they utter. You only have to think of characters such as Mr Collins (Pride and Prejudice) and Mrs Elton (Emma) to burst out laughing.
4) What is your average writing day like? Do you have any strange writing habits?
I warn you, this is going to sound so boring! I'm a creature of habit. I come downstairs, switch on my laptop in my study, go to the kitchen and prepare my breakfast (the same breakfast every day). I have my breakfast on my lap in front of the laptop and then check my emails and spend a little time on the social media. Then – bliss – I get on with the book I'm writing.
I write until it's time for lunch, which I eat on my lap (the same lunch every day). After that, I write until six. I then stop for the day and spend the evening with my husband.
I told you it was boring! And I can't even enliven it by claiming strange writing habits. I regret to say that I don't have any.
5) Do you write Longhand, Type writer, Computer?
Always on the computer. I typed my first novel on the typewriter, with Tippex paper at my side. Never again, I thought when I'd finished. By the time I came to write my second novel, I'd bought my first computer.
6) From all your books, do you have a favourite character?
I love/am interested in/am involved with all of my characters as I write each novel. When I finish the novel and have submitted it for publication, I feel bereft. I doubt that I'll ever care as much about the characters in the book I'm about to write as I did about the characters I've just had to leave.
At some point during the writing of the next novel, I receive the edits for the last. They jolt me out of the world in which I'd become immersed, and I always realise at that moment, that while I still feel affection for the characters in the last novel, I am completely involved with the characters in the work in hand.
7) Do you plot your books completely before hand or do you let your imagination flow whilst in the writing process?
I think most writers probably do a combination of planning in advance and letting the imagination flow when writing.
The first three chapters are going to set the story in motion, so it's hard to see how you can start the novel if you don't know where you're going. So I know the station from which my novel sets off, and I know the terminus for which it's destined. In addition, I know some of the main stops on the way.
But when I start out, I don't know all of the situations/people my characters will encounter between the stations. These will come into being as my knowledge of my characters grows, and as my characters react to each situation/person they encounter, and this will put flesh on the skeleton of the plot, with which I began.
I should also add that as most of my novels are historical romantic fiction, so the history of the period in which the novel is set gives me some of the key points for my story.
Concerning your latest book: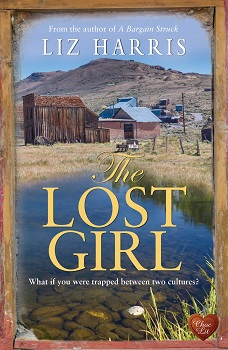 The Lost Girl
Heart of the West Book Two
Author – Liz Harris
Publisher – Choc Lit
Pages – 334
Release Date – 8th August 2016
Format – ebook, paperback

What if you were trapped between two cultures?
Life is tough in 1870s Wyoming. But it's tougher still when you're a girl who looks Chinese but speaks like an American.
Orphaned as a baby and taken in by an American family, Charity Walker knows this only too well. The mounting tensions between the new Chinese immigrants and the locals in the mining town of Carter see her shunned by both communities.
When Charity's one friend, Joe, leaves town, she finds herself isolated. However, in his absence, a new friendship with the only other Chinese girl in Carter makes her feel like she finally belongs somewhere.
But, for a lost girl like Charity, finding a place to call home was never going to be that easy.
---
8) How long did it take to get from the ideas stage, to the date of publication?
About two years. I did more than two months' research before I started to write, and then it took about seven months to write the novel. I then thoroughly edited it a couple of times before submitting it to Choc Lit.
After its acceptance, all of the pre-publication stages had to be gone through, which included three stages of editing. Between submission and publication, it's a long process, but it's all necessary if the book is going to be the best it can be.
9) Did you suffer from writer's block at any stage? How did you overcome it?
I'm trembling as I write this, in case I'm tempting fate, but I've never suffered from writers' block. I always have a clear idea of where I'm going when I start out, and this may be the reason why. Whatever the reason, I feel very lucky.
If I had had writers' bock, I would assume that the answer lay in the part of the novel that I'd already written, and I'd look back at it and ask myself if I'd fully developed a character's reactions to a situation/piece of information, if I'd ended a scene off before it should have been ended, if I'd introduced some elements into the early story that I hadn't pursued, and so on.
I would then work through all of those, making sure that I did justice to every element. By the time I'd done that, I would be back in the heads of my characters and back in the world of my novel, and any blockage would have been removed. I hope!
10) How did you come up with the name(s)for your lead character(s)?
I looked in the newspapers and available registers for the period, and selected names that were prevalent. Most of the 19th century Wyoming newspapers are online. This was easy for the white residents of Carter Town.
When it came to my heroine, though, who was 100% Chinese, I imagined what Martha, the woman whom was going to take her in, might have called her, given Martha's reluctance to take the baby in. The name Charity sprang into my mind, so Charity she became. The Lost Girl is her story.
11) If your book was made in to a film, who would you love to play the lead character(s)?
Robert Pattinson as Joe! He'd be perfect for the grown-up Joe – lean, good-looking, with warmth in his eyes.
Liu Yifei as Charity. Liu Yifei is a beautiful Chinese actress, who could convey both Charity's vulnerability, and her steely determination.
12) Did you get anyone in particular to read your work before sending it to the publisher i.e family member, friend etc?
My Friend in the North, Stella, who is always acknowledged in my books. Stella reads every word that I write before I send anything to anyone, and she always gives me an honest comment and detailed feedback on the novel. I value her comments enormously.
Every writer needs a good friend like Stella, who will tell the truth, whatever that is, and who is a perceptive reader.
You can find out more about Liz Harris by visiting the website/social media sites below.