The Writing Life of: Matthew Keefer
Matthew Keefer
This week I am thrilled to be interviewing author Matthew Keefer. Matthew will be sharing with us details of his writing life, telling us all about his new book 'Dead Souls: An American Poem', which was released on 1st November 2020, and answering a few fun questions too. This post contains affiliate links.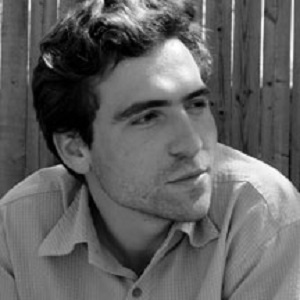 Matthew Keefer is a two-time Honorable Mention in the 2019 and 2020 Writers of the Future contest, and has won first place in the 35th "On the Premises" contest. My fiction appears in online literary magazines.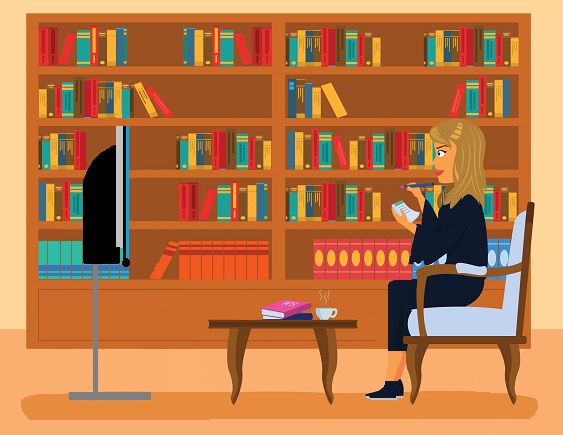 1) Did you enjoy writing when you were a child?
Yes, I did! But by the 3rd or 4th grade, I put my writing aside. It took me a few years after my undergrad to pick it up again, which, I believe, attests to the state of our school system.
2) Which author shaped your childhood?
Arnold Lobel. I loved the Frog and Toad series. When there's a Frog and Toad meme, I flip out.
3) What motivated you to begin your first novel?
A few years of an awful job. I was miserable and decided to pursue something that would make me happy. So I sat down and wrote my first (and terrible, unpublished) novel in I think six months.
4) Do you plot your book, or are you a pantser?
It depends on the story. "Dead Souls: An American Poem" had been sitting and stewing in my brain for seven, maybe more, years. I'd struggled with writing it, but I had a rough sense I wanted to write it. I was attacked viciously by inspiration and the last few pieces of the plot came together, though there's a lot that I ended up pantsing.
5) What is your average writing day?
I don't know. I journal to myself a lot, and I'm miserable the day after I don't. At the start of the pandemic, I was writing at least 1,000 words of "Dead Souls," sometimes up to 3,000. My writing day normally includes journaling and not typing out a story, but playing with the characters in my head until I'm comfortable enough to sit at the laptop and spit them out.
6) What is the best thing about being an author?
You get to work out all those voices in your head. I always play with dialog in my mind, and now I get to use it.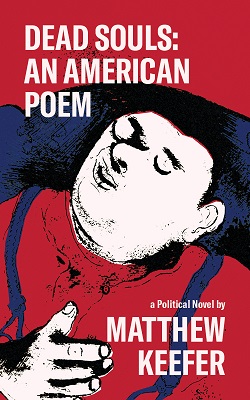 Dead Souls: An American Poem
Author – Matthew Keefer
Release Date – 1st November 2020
ISBN 13 – 978-0463088104
Format – ebook, paperback
Synopsis
With the purchase of voter registration lists and local newspaper obituaries, Tchitchikov has concocted a way to harvest the perfectly good votes of rather dead voters. With his compatriot and ride, Selifan, the two travel through Florida's Congressional Districts to sell his seemingly lively congregation to power-hungry Congresspeople. But when they offer their dead voters to James Kingston, of the legendary Kingston political dynasty, Tchitchikov's game is turned against him.
Tchitchikov is blackmailed into digging up dirt on Kingston's opponent, Representative Fairwell—a decent man in an indecent time. Tchitchikov must either betray the political revolution unfolding before him—and the new family he's made with them—or lose everything.
Purchase Online From:
7) How did you go about researching the content for your book?
I reread the original (and unfinished) "Dead Souls" by Nikolai Gogol. But I honestly don't research too much, not in the usual sense. I was originally going to write about a banker in the 2008 banking crisis, but I ended up feeling more comfortable and relying on my own experiences as a volunteer lobbyist.
I'd spent a few years convincing state legislators in random New England states to pass a piece of legislation, and I that knowledge made the writing of Tchitchikov's new scam so much easier.
8) How long did it take to go from the ideas stage to writing the last word?
I started a first scene – didn't even finish it – in 2013. Now that I think about it, I'd wanted to write some sort of sequel to Gogol's "Dead Souls" since I read his "poem in prose" maybe in 2010. Sitting down, typing this from the first word to the last word – I think four months. It's crazy. I'd never written a novel so quickly. And another three months to edit a final draft and layout the paperbacks.
9) What made you choose the genre you write in?
Gogol chose the genre for me this time–adult literary fiction. But I don't write in one genre! My first novel was adult literary fiction, but I also write a little poetry, some random misc genres, and a lot of speculative fiction.
I wrote a fantasy novella – which got Honorable Mention in the 2020 "Writers of the Future" contest – but usually I have an element I play around with, which might make it slightly sci fi, fairy tale-ish, or I'm not quite sure what… just speculative. I experiment a lot with genre and approaches, even a bit in "Dead Souls: An American Poem."
10) How did you come up with the name(s) for your lead character(s)?
Tchitchikov is actually kind of an old translation for Gogol's character, more properly spelled "Chichikov." But I chose that spelling because I wanted him to be distinguishable from Gogol's original; that and I like the way it looks on the page.
Selifan the coachman was another Gogol original character (the two are inseparable–mostly), and Chichikov's personal assistant, Sobakevich, had to get the ax ultimately. I couldn't figure out a way to fit in a butler, hahaha.
11) Can you give us an insight into your characters?
Tchitchikov is selfish, motivated by power, and a bit too clever for his own good. I actually really love his cleverness, and enjoy the fact that he can make something out of nothing, nothing more than a little charm and research. He also frowns upon more tangible things, like people who make things with their hands, which contrasts sharply with Selifan.
12) How did you feel when you had completed your book?
Such a wave of relief. But I knew I wanted to publish this before the election, so I know I had to rush a lot to self-publish and set up the ebook, paperback, website, etc. Finishing the first draft was maybe half the battle.
Fun Questions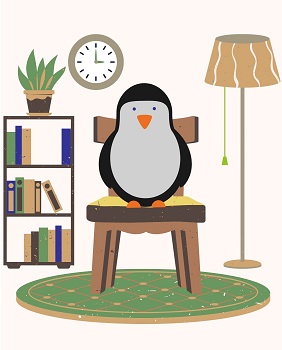 1) Do you have a favourite quote you live by?
Do the things that scare you.
Nope!
3) What's on your current reading list?
I hardly read. But my reading list is looooong. I'm rereading Bulgakov's "The Master and Margarita," Olesha's "Envy," a non-fiction book about genizaros in New Mexico (I haven't started), I'm midway with "The Heart is a Lonely Hunter" by McCullers (I lost it somewhere), I really want to start the Rubaiyat, and am about halfway through the Old Testament, though I'm not sure I'd have time to pick it up again. I feel like there's another couple books I started but lost and forgot.
4) Your book has been made into a feature film, you've been offered a cameo role, what would you be doing?
I'd like to be the narrator, but honestly, I'd more cut out to be the convenience store clerk in the very beginning.
5) If you could travel to the fictional world of any book for the day, which would you choose?
It's maybe weird, but I love Nabokov's "Invitation to a Beheading." I'd probably explore the castle there, and it'd be fantastic because it's huge and I probably wouldn't run into the 4 people inside.
6) There's a penguin sitting in your writing chair, what is the first thing he says to you?
"I warned you not to fail me."
---
I would like to say a big thank you to Matthew Keefer for sharing with us details of his writing life and for a wonderful interview.
Author links



---
Share your thoughts on our interview with Matthew Keefer in the comment section below!
---
The above links are affiliate links. I receive a very small percentage from each item you purchase via these link, which is at no extra cost to you. If you are thinking about purchasing the book, please think about using one of the links. All money received goes back into the blog and helps to keep it running. Thank you.
Like us on Facebook – Tweet us on Twitter – Pin us on Pinterest