The Writing Life of: Leonie Mack
Leonie Mack
This week I am thrilled to be interviewing author Leonie Mack. Leonie will be sharing with us details of her writing life, telling us all about her new book 'Italy Ever After', which was released on 11th May 2021 and answering a few fun questions too. This post contains affiliate links.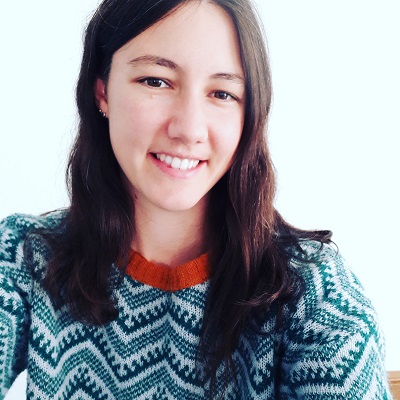 Leonie Mack is an author of romantic comedies with great locations and big feelings. She loves a happy ending and shares that love in every book she writes!
Leonie is a journalism graduate, a language nut and loves to travel, particularly on foot, by bike and by train. After growing up in Australia and living most of her adult life in London, she now lives in Germany, among the vineyards on the Main river.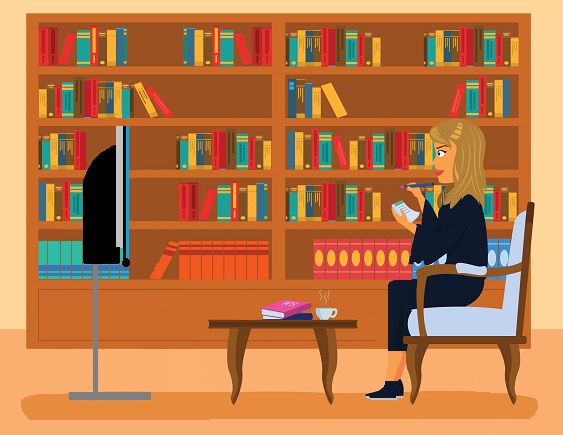 1) Did you enjoy writing when you were a child?
Yes some of my earliest memories are writing stories in the classroom! I first started (not finished!) a novel when I was thirteen. It was sci-fi fantasy!
2) Which author shaped your childhood?
Enid Blyton for certain. I loved the Faraway Tree books the best and I read them over and over again. Now I'm reading them to my children, I notice how much of my writing style and sense of humour was influenced by those books. They are so funny.
3) What motivated you to begin your first novel?
When I read my first few romance novels (Amanda Quick, Johanna Lindsey and Nora Roberts were my early favourites), I knew I'd found my genre. I used to write in my spare time at university and I finished a couple of novels just for fun in my early twenties. It was only when I found online writing communities that I got serious about improving my writing craft. Then I combined a whole lot of my passions into My Christmas Number One, which was my debut in 2020.
4) Do you plot your book, or are you a pantser?
I am a plotter, most definitely. But while I'm planning, I let my brain run all over the place getting to know the characters and I'm quite a free planner. I don't use diagrams or visual aids, I just let the story flow and write an enormous synopsis of every book before I start it. I usually have a planning document that has a whole lot of websites, bullet points about scenes and characters and then a huge synopsis, usually about 5,000 words.
5) What is your average writing day?
I haven't had an average writing day for quite a while due to the pandemic. My kids have been home from school, so I have been fitting in writing when I can. But I feel much better when I've sat down and knocked out a thousand words while the kids do their work, but I have to prepare myself for interruptions. Weirdly, it works.
6) What is the best thing about being an author?
I love most things about the writing process, but I think it's the characters for me. I love getting to know them, finding their quirks and working out what makes them tick. My next few books are all set in Italy, and that's been another great part of being an author. I haven't been able to get back there for a research trip, but I've been digging into online research and visiting virtually, which is lots of fun.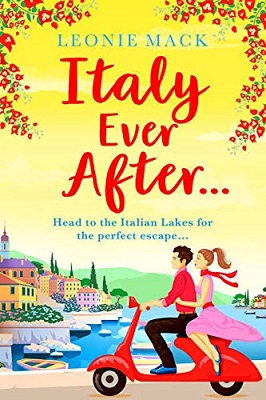 Italy Ever After
Author – Leonie Mack
Publisher – Boldwood Books
Pages – 334
Release Date – 11th May 2021
Format – ebook, paperback, audio
Synopsis
TV journalist Lou feels battered and bruised after her divorce from Phil, the father of her daughter Edie. Her confidence and sense of fun have steadily been drained away, and she isn't sure who she is any more.
When the opportunity arises to accompany Edie on a music camp in Italy for a month in the summer, Lou jumps at the chance for new adventures, new horizons and new friends. The hazy warmth of the summer sun, shining brightly over the stunning Lake Garda, slowly brings Lou back to life.
Nick Romano, Edie's music teacher, loves being home in Italy, but coaching his students for their concert in Milan, is bringing back difficult memories. His blossoming friendship with Lou is the perfect distraction, although a summer fling would be easier to conduct without the scrutiny of his mother Greta, not to mention the interference of his extended Italian family.
As the summer passes, full of sunshine and breath-taking scenery, gelato and delicious feasts, Lou and Nick get ever closer. But as the time for farewell creeps up on them, will they be able to say goodbye and leave their memories behind in the Italian sun, or can a summer romance last a lifetime?
Purchase Online From:
7) How did you go about researching the content for your book?
While I was writing this book, the pandemic was unfortunately raging in the region where the book is set (Lake Garda). It's a while since I've been to Italy (even though it's not too far from where I live, in Germany), so I was disappointed I couldn't go to do my research in person. But between Google Street View, YouTube and webcams, it's amazing what information you can get on a place. And of course I tasted the local wine and ate ice cream, because I'm that dedicated to my research.
8) How long did it take to go from the ideas stage to writing the last word?
I developed the idea in January 2020 and submitted it to my editor in October 2020, but I had several rounds of edits for my first book in that time, too. I started it in April 2020, after the ideas had percolated for quite a while, and I had finished the first draft by the middle of July.
9) What made you choose the genre you write in?
I find romantic relationships fascinating, because they delve so deep into the characters. Combining my great loves—inventing characters and travel—makes so much sense to me!
10) How did you come up with the name(s) for your lead character(s)?
In this book, the characters named themselves, to a degree! I think the surname for the female main character, Lou, I borrowed from the comedienne Jennifer Saunders. I gave the male main character a common Italian name because he grew up in Milan. His full first name is a bit of a secret, though, which you will need to read the book to discover. At the beginning of the book, Lou calls him Mr Romano, then he becomes Nick and she eventually finds out what 'Nick' is short for.
11) Can you give us an insight into your characters?
The female main character Lou is a daytime newsreader. She's charming and funny, earnest, loving, accepting and terribly unsure of herself. Throughout the book she learns not to put all the responsibility for her divorce onto herself. She learns that failure is an (often very funny) episode, not a character trait.
The love interest is Nick Romano (Mr Romano to you!). He's a kind, quirky music teacher at the primary school Lou's daughter attends. He had the potential to be a virtuoso violinist, but he chose another path. But he's qualified enough to be leading the music camp in Italy for young people from the UK.
12) How did you feel when you had completed your book?
This book was such a joy to write. I missed the characters when I had finished writing it.
Fun Questions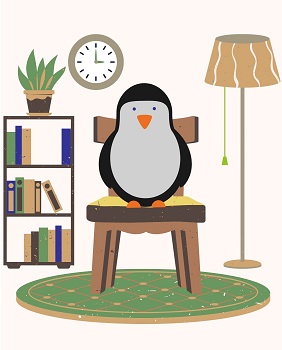 1) Do you have a favourite quote you live by?
I quite like the quote: 'I am a kind of paranoiac in reverse. I suspect people of plotting to make me happy.' From JD Salinger
I have a puppy called Bingo. He's a miniature poodle, but he's not shorn and he's got unusual colouring, so he looks like a solemn little bearded man.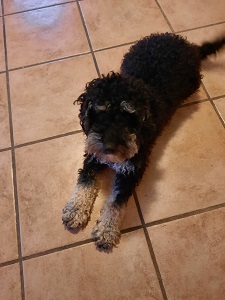 3) What's on your current reading list?
Gosh, there are so many. I'm looking forward to 'Things are Looking Up' by Maxine Morrey, because I love her sweet romances. I read regency romances to completely switch off (that's the problem with writing romcoms—when I read them, part of me is taking notes!) and I've still got Evie Dunmore's A Rogue of One's Own to look forward to.
4) Your book has been made into a feature film, you've been offered a cameo role, what would you be doing?
I think I would be hiking at the top of Monte Baldo while the group of kids (and Lou and Nick) walk past!
5) If you could travel to the fictional world of any book for the day, which would you choose?
This is a difficult question these days because disappearing into any book means escaping from the pandemic and that's what I most want to do at the moment!
6) There's a penguin sitting in your writing chair, what is the first thing he says to you?
'I'm here to take you to the ball!' (What an interesting ball that would be!)
---
I would like to say a big thank you to Leonie Mack for sharing with us details of her writing life and for a wonderful interview.
Author links





---
Share your thoughts on our interview with Leonie Mack in the comment section below!
---
The above links are affiliate links. I receive a very small percentage from each item you purchase via these link, which is at no extra cost to you. If you are thinking about purchasing the book, please think about using one of the links. All money received goes back into the blog and helps to keep it running. Thank you.
Like us on Facebook – Tweet us on Twitter – Pin us on Pinterest