The Waiting Game by Jessica Thompson – Book Review
The Waiting Game by Jessica Thompson – Book Review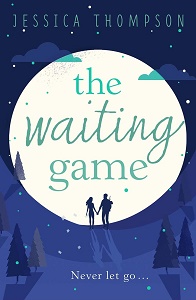 The Waiting Game
Author – Jessica Thompson
Publisher – Coronet
Pages – 336
Release Date – 13th August 2015
Format – ebook, paperback
Reviewer – Stacey
Rating – 5 Stars
I received a free copy of this book
Contains Affiliate Links

'The moon was speckled like a bird's egg. It hung reliably in the blackness above Will Turnbull and Nessa Grier who sat side by side on a bench as the leaves fell around them, landing softly on the thick, wet grass. Their knees were just touching, hearts pounding hard.'
Nessa Bruce waits for her husband to come through the double doors. She'd waited for him to return home from Afghanistan for what felt like forever, and now the moment was finally here. But Jake isn't… Jake Bruce hasn't come home, and it looks like he never will.
Nessa's life – and that of her daughter Poppy – is turned upside down in an instant. What has happened to the elusive man at the centre of their world? They hold onto the hope that he is still out there somewhere, alive… but as time passes by, Nessa is forced to look at her life, at the decisions she has made and the secrets she has kept. For maybe somewhere within it all lies the answer to the question she's desperate to answer – where is the man she loves?

Nessa and Jake Bruce have been together since they were teenagers and have a teenage daughter, Poppy.
Jake is away in Afghanistan serving his country, and Nessa is finding living like a 'single parent' difficult, especially with Poppy's bad language and behaviour. The only saviour that she has is her long-time friend and ex-pop-star Will, who is there for her around the clock.
With Jake due to return home on leave soon, both Nessa and Poppy can't wait to see him. However just before his return date, a bomb explodes whilst he's out on patrol, injuring him, but killing his comrades.
Physically, Jake is not in too bad shape, but mentally he is suffering, blaming himself for the deaths of his friends.
On his return date Nessa and Poppy go to meet him, but he never shows. They know he got off the plane, but after that no-one knows where he went.
The suspicions are that he was so traumatised by the events in Afghanistan, that sadly Jake has disappeared to commit suicide.
With Nessa and Poppy's lives turned upside down in an instant, how will they learn to cope without him, and how can Nessa ever move on with her life, not knowing if her husband is dead or alive?
The Waiting Game is a truly remarkable book that deals with sensitive issues, such as PTSD, dementia, grief and domestic violence. They are written about with care and understanding, and you get a true sense of how these subjects affect the people that deal with them.
I liked Nessa a lot. She is a tough, young woman who seems to carry the world on her shoulders. She's had to come to terms with something horrific from her past, at 17 she became pregnant with Poppy, and then her husband decided to join the army, leaving her to raise their daughter almost single-handedly.
Poppy is a rebellious, foul-mouthed teenager, but underneath the tough exterior is a little girl who is missing her dad, and blames her mum for not making him stay. She just wants a normal family life, and is trying to cope with her situation the only way she knows.
We don't really get to know Jake that much. We know that he is in the army and is a hero in everyone's eyes. He is a loving husband and father, and joined the army to give his family a more financially stable life.
At the start of The Waiting Game, I wasn't too sure whether I was going to enjoy it or not. I was put off by the back and forth of years, as we start off in 1997, then jump forward to 2012, then go back to 1995, then forward again to 2012. Once I got through the first few chapters I absolutely adored the book, and was captivated by the story.
The Waiting Game is emotional and sad at times, but it is beautifully-written and makes the reader feel at ease with the delicate subjects, keeping you gripped to it's pages.
I was absorbed into Nessa's life, and was hoping all the way through that Jake hadn't killed himself, and that he was still out there, just waiting for Nessa to find him. The ending though brought tears to my eyes, and I felt so sorry for Nessa, after everything that she had been through, she still had to face more misery.
There were so many twists in the story that I was thrown off course more than once, and kept guessing the whole way through about Jake.
Jessica has written a powerful and engaging book that I loved, and I hope you will too.
Book reviewed by Stacey
Purchase Links

Excerpt
Dear Diary,
I'm so angry with mum right now.
I know I shouldn't be, because she's my mum, and she's nice, and she tries so hard to support me. But she just drives me mad sometimes.
Dad's coming back soon, on leave, and I know exactly how it's going to be.
She spoke about it while she was driving last night, having to pause every now and then mid-sentence just to concentrate on indicating. (By the way, what's the deal with grown ups and having to stop speaking while doing something else? They're so basic!)
She's making plans, talking about picnics in the park and how we can play board games 'as a family'. There will be lots of visits to granny and granddad's house. She's got that horrible false smile she wears and that tone in her voice whenever she's trying to get me to be enthusiastic about stuff I don't want to do.
She will grin, and nod, and tell dad how well I'm doing at school (even though I'm not, actually) and say how great her work at the library is (but she hates it), and he won't truly understand how hard it is here at home without him.
She's just going to pretend like everything's ok. I know it.
She always does.
Why does she do that? Maybe she's proud or something. Perhaps she wants to prove that we can get by just fine without him.
Sometimes I just wish she'd get more of a backbone and ask him, no tell him, to come home, forever. It's not fair that he's gone.
I'm 14. I need a dad. Everyone else has a dad.
I wish she'd stopped him. Why didn't she stop him?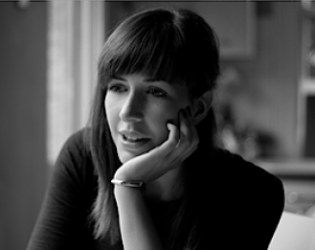 Jessica Thompson is an author living in London.
Born in Yorkshire in the late eighties, she then lived in France and Kent, before moving to the big city she loves so much.
Her very first 'novel', written in her early teens, is so old it was stored on a floppy disc. She spent most of her childhood reading her latest poems and stories to her long-suffering but inspirational parents, who encouraged her to continue sharpening her skills as a writer.
This passion for writing continued and flourished, and she eventually trained to become a reporter with the National Council for the Training of Journalists. She was a reporter for two major newspaper groups for six years, before working in charity communications and digital marketing while writing novels.
Jessica loves singing, running, eating out and spending time with friends. She is currently studying with the Open University.
Author Links