The Walls We Build by Jules Hayes – Promo Post
The Walls We Build by Jules Hayes – Promo Post
Sponsored Post – Today we welcome author Jules Hayes with her Promotional Post for her new historical fiction book 'The Walls We Build', which was released on 23rd March 2020. Keeping scrolling down for information on how to enter to win yourself a paperback copy.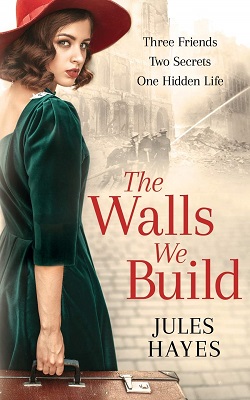 The Walls We Build
Author – Jules Hayes
Publisher – Jukebox Publishing
Pages – 462
Release Date – 23rd March 2020
ISBN 13 – 978-1916338005
Format – ebook, paperback

Set against the stunning backdrop of Chartwell, Winston Churchill's country home, and reverberating through three generations comes a tragic story of misguided honour, thwarted love and redemption.
Three Friends
Two Secrets
One Hidden Life
Growing up around Churchill's estate, Frank, Florence and Hilda are inseparable, but as WW2 casts its menacing shadow their friendships become more complex and strained. Following Frank's death in 2002, Florence writes to his grandson, Richard, hinting at a dark past.
On investigation, disturbing secrets come to light that have not only haunted his grandfather's life but will now impact on Richard's too. When a pivotal encounter between Frank and Churchill is revealed and a mystery relative in a psychiatric hospital discovered, just how much more does Florence dare disclose, and is Richard ready to hear?
What reviewers' are saying:
Friendship, families and secrets – this intensely written book has all of these things and much more. – 5 Stars
A survivor, it is Flo who kicks starts this rich, engrossing novel, which is part love story, part mystery, part exploration of the dangers of choosing duty as your guiding star. Recommended. I loved it. – 5 Stars
The writing is powerful and visual. – 5 Stars

---
Purchase Online From:
---
About the Author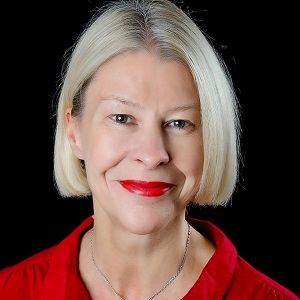 JA Corrigan writes historical fiction as Jules Hayes. Her books and short stories have consistently received excellent reviews.
Jules' debut historical novel, The Walls We Build, is a sweeping generational dual timeline mystery, set in the period between 1928 and 2004. The story boldly draws on the figure of Winston Churchill, who takes a small but important cameo role in this labyrinthine story of three childhood friends.
She lives in Berkshire, UK.






---

To celebrate, as well as to encourage new email subscribers, Jules Hayes is running a competition to win a signed paperback copy of The Walls We Build over on her website.
All you have to do is sign up to her email list. She promises she won't post very often! so your inboxes will not be over-loaded!.
Jules plans to pull the winner's name from Florence's red hat on the 2nd April 2020, and the book will be in the post the next day – in readiness to pass a few hours away at home … (as long as the post offices stay open due to Covid-19).
Click the link above to her website to sign up and be in with a chance of winning.
---
Share your thoughts on Jules Hayes new book, The Walls We Build in the comment section below!
---
This is a sponsored post.
Like us on Facebook – Tweet us on Twitter – Pin us on Pinterest