The Writing Life of: Ali McNamara
Ali McNamara
This week I am thrilled to be interviewing author Ali McNamara. Ali will be sharing with us details of her writing life, telling us all about her latest book 'Kate and Clara's Curious Cornish Craft Shop', which will be released on 23rd July 2020 and answering a few fun questions too. This post contains affiliate links.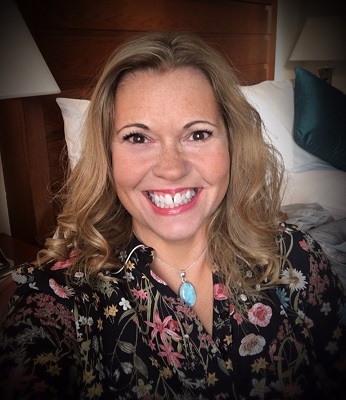 Ali McNamara is a writer and author of eleven novels. The latest of which, Kate & Clara's Curious Cornish Craft Shop will be published in July 2020.
Her debut novel, From Notting Hill with Love…Actually, the first of three 'Notting Hill' books, became an instant bestseller.
Ali has had much overseas success with her books – particularly Breakfast at Darcy's which was a Top Ten bestseller in Italy. Her novels Step Back in Time and Letters from Lighthouse Cottage were nominated for the Romantic Novel of the Year.
Ali lives in Cambridgeshire with her family and her beloved Labrador dogs. When she isn't writing, she likes to travel, read and people watch, more often than not accompanied by a good cup of coffee! Her dogs, and a love of exercise keep her sane!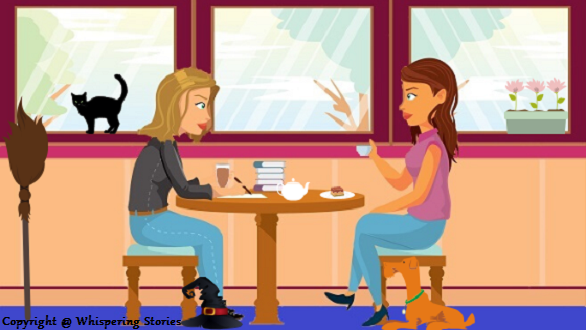 1) As a child did you have a dream job in mind?
Not that I remember. Perhaps an artist – that was my favourite subject at school.
2) Who was your favourite childhood author (s)?
Enid Blyton: I still have a collection of her books (my childhood ones) in my office.
3) Was there a particular point in your life that you realised you wanted to be a writer?
Yes, after I wrote some stories for fun and raised a lot of money for charity with them. I realised I enjoyed writing and people enjoyed reading what I wrote.
4) What is your average writing day like? Do you have any special routines, word count, etc?
Because of long term chronic illness – M.E and auto immune disease. I don't have an average day. How much writing I can manage depends on how I'm feeling. These days I have to limit my screen time to short bursts.
5) How many books have you written? Any unpublished work?
I'm working on my twelfth novel right now.
6) Are you a plotter or a pantser?
Bit of both.
Concerning your latest book: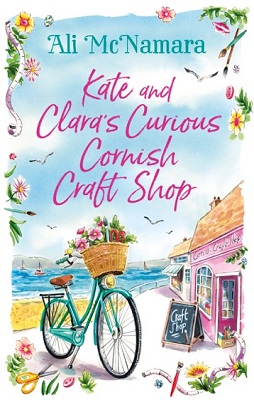 Kate and Clara's Curious Cornish Craft Shop
Author – Ali McNamara
Publisher – Sphere
Pages – 352
Release Date – 23rd July 2020
ISBN 13 – 978-0751574333
Format – ebook, paperback, audio

Welcome to the glorious little Cornish town of St Felix – where romance and magic sparkle in the summer air.
Kate thinks all her wishes have come true when she opens her own little craft shop in the idyllic harbour town of St Felix.
But she soon finds a mystery lingers in her new shop – a sixty-year-old love story told through beautiful paintings and intricate embroideries.
Jack, the owner of the nearby art shop, volunteers to help Kate unravel the mystery, but in doing so they realise their own lives share some uncanny similarities with Clara and Arty, their 1950s counterparts . . .
Can Kate and Jack put right a decades-old wrong, and maybe find their own happy ending on the way?
---
7) How did you go about researching the content for your book?
I already knew the setting well as it's the third book I've set in St Felix – a fictional Cornish seaside town. Anything else (particularly the parts set in 1958!) was definitely internet research this time.
8) How long did it take to go from ideas stage to writing the last word?
Ideas to research to writing – About 8 months in total.
9) How did you come up with the title of your book?
After eleven books I know what sort of titles my publishers like by now, so I work with that when thinking of them. I came up with this one very quickly and my publishers liked it immediately.
10) What's next for you writing wise?
Promoting Kate & Clara's Curious Cornish Craft Shop and finishing my twelfth book which will be out in Summer 2021.
Fun Questions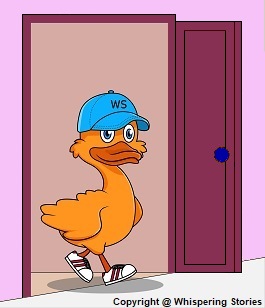 1) If you could have any super power for the day which would you choose?
Time Travel.
Two Labrador Dogs – Sherlock & Oscar.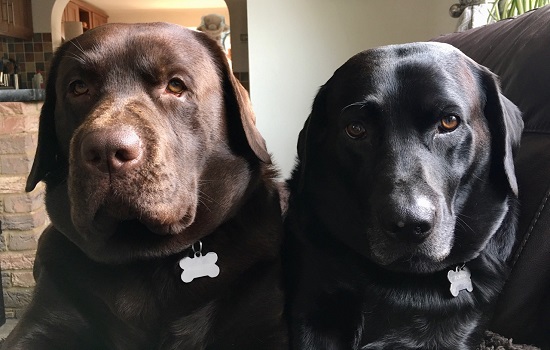 3) If you decided to write an autobiography of your life, what would you call it?
Everything Happens for a Reason
4) Your book has been made into a feature film and you've been offered a cameo role, which part would you choose, or what would you be doing?
I'd be an extra, drinking coffee at a cafe outside in the sunshine watching the action take place.
5) Where is your favourite holiday destination?
St Ives Cornwall or New York – two VERY different places.
---
I would like to say a big thank you to Ali McNamara for sharing with us details of her writing life and for a wonderful interview.
Author links






---
Share your thoughts on our interview with Ali McNamara in the comment section below!
---
The above links are affiliate links. I receive a very small percentage from each item you purchase via these link, which is at no extra cost to you. If you are thinking about purchasing the book, please think about using one of the links. All money received goes back into the blog and helps to keep it running. Thank you.
Like us on Facebook – Tweet us on Twitter – Pin us on Pinterest