VALENTINA's Boo-Boos by Cristina Hodgson – Guest Post
VALENTINA's Boo-Boos by Cristina Hodgson – Guest Post
Today on the blog we welcome author Cristina Hodgson, with her guest post 'VALENTINA's Boo-Boos', as part of the blog tour for her new book, 'VALENTINA' which was released on 4th May 2018. Post contains affiliate links.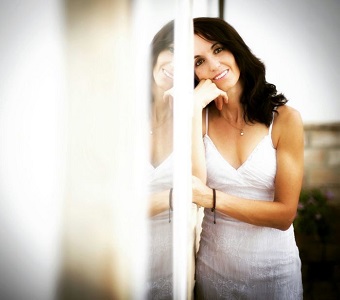 Cristina Hodgson, mother of two, born in Wimbledon, London, currently lives in southern Spain. Cristina had a long career in sport, reaching national and international level and still actively participates in Triathlon races and enjoys outdoor activities.
In her spare time she also enjoys reading and writing. She won a sports scholarship to Boston College. After a period in Boston, she returned to the UK and graduated from Loughborough University with a degree in PE and Sports Science.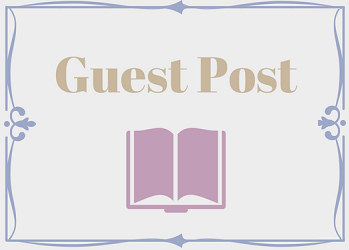 VALENTINA's Boo-Boos
As with filming, when you write a novel, there can be takes, re-takes and, of course, those rather embarrassing bloopers!
Here are four faux pas I had during the creative stage of "Valentina." (Book II of the Chantelle Rose Series).
1. Firstly, the original name was: "The flowering of Chantelle Rose." The whole MS was written under this name. But then I started working on the cover art, the original title just didn't fit the image, literally…something I'm actually grateful for as I much prefer Valentina.
2. I seem to have a thing for names which start with "R" "S" and "G" so I named all my main characters and secondary characters with names that start with those letters. Which is a huge error as it makes it very confusing for the reader to keep track of who is who. So when my lovely editor suggested I re-name the characters, I agreed. But now I confuse myself. I mean "Who the hell is Flavia and Milena?" (Originally Sophia and Salma and I already have a Sally, Santiago and a Sav).
3. I made a HUGE plot error in this novel. It was so huge I realised I would have to scrap the entire story and start again. (When I became aware of this boo-boo I had written over 50 thousand words!) Basically I had set the story in the wrong country…I know, how is that even possible!? After leaving the manuscript for about a week, too stressed to write and too devastated to scrap it and start again, I realised that I could actually use the error to my advantage by adding in an additional twist. Thank goodness for plot twists and creativity!
4. Whilst creating Valentina, I could only dedicate about an hour a day to actual writing, the day job and my kids taking up the rest of my time. Which meant I would mentally think about plot development for a greater part of the remaining waking (and sleeping) hours. Thankfully I learnt early on that if I didn't somehow record or jot down the ideas that came to me straight away, there wasn't a hope in hell I'd remember them the following morning. In effect, Valentina took me a year and over two thousand post stick notes to write. I would keep the post sticks safely in my purse. More than once I received odd looks when trying to pay my groceries with a yellow note, my messy writing scrawled all over the paper didn't help either.
---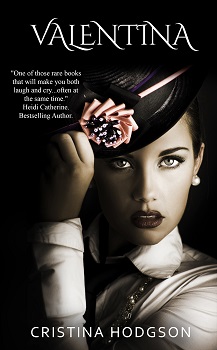 VALENTINA


Chantelle Rose Series Book Two
Author – Cristina Hodgson
Publisher – 4th May 2018
Pages – 333
Release Date – 4th May 2018
ISBN 13 – 978-1980932628
Format – ebook, paperback

Chantelle Rose is back. She has lived a fairytale. But will she ever get her Happy Ever After?
To find true happiness, she must discover who Robbie and Lionel really are. Their past holds the key to her future.
Her quest follows a trail that takes her to the depths of the Pampas lands of Argentina. There, the beautiful Valentina awaits – and holds the key.
But who is Valentina? What is the mystery surrounding her? And why is she so important to both Robbie and Lionel?
Will Chantelle discover the truth? And, more importantly, will she discover her destiny and the fidelity in her own heart?
Purchase online from:
---
You can find out more about Cristina Hodgson by visiting the website/social media sites below.
www.cristinahodgson.com
@hodgsoncristina
Facebook
Instagram
Goodreads