We Found A Hat by Jon Klassen – Book Review
We Found A Hat by Jon Klassen – Book Review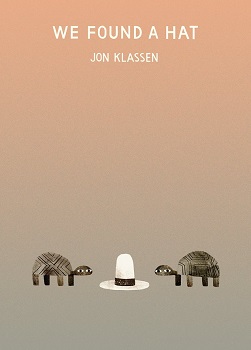 We Found A Hat
Author – Jon Klassen
Publisher – Walker Books
Pages – 56
Release Date – 11th October 2016
ISBN-13 – 978-1406347517
Format – paperback, hardcover, audio
Reviewer – Stacey
I received a free copy of this book
Post Contains Affiliate Links

Hold on to your hats! From the Kate Greenaway-winning creator of I Want My Hat Back and This Is Not My Hat comes the much-anticipated conclusion to the celebrated hat trilogy.
Two turtles have found a hat. The hat looks good on both of them. But there are two turtles. And there is only one hat… Evoking hilarity and sympathy, the shifting eyes tell the tale in this perfectly paced story in three parts, highlighting Jon Klassen's visual comedy, deceptive simplicity and deliciously deadpan humour.

We Found a Hat, is a book about two turtles who live together in the desert, and are friends. One day they find a hat. But there are two of them, and they both want the hat, but there is only one hat. So the solution is to leave it, so that neither of them has the hat, but they both really want it, so what will they do?
The book is a short picture book split into three sections 'Finding the Hat', 'Watching the Sunset', 'Going to Sleep'. The graphic's are very basic and there is not much in the way of imagery on each page.
The synopsis states, this is visual comedy, deceptive simplicity and delicious deadpan humour. Whilst I can see the visual comedy and the simplicity, the humour escaped me. Now I like funny things, from movies, tv programmes, books, jokes, but I just didn't get the humour in the story. No matter how many times I read it, it escaped me!
It's a book that if you were reading with your little one's, would take you about two minutes to get through, yet it does give you enough to talk about for probably the next five.
We Found A Hat is an unusual book, but one that will get people talking.
Book Reviewed by Stacey
Purchase Links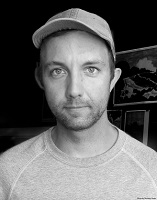 Jon Klassen received the 2010 Canadian Governor General's Award for his illustrations in Caroline Stutson's CAT'S NIGHT OUT. He also created illustrations for the popular series THE INCORRIGIBLE CHILDREN OF ASHTON PLACE and served as an illustrator on the animated feature film Coraline. I WANT MY HAT BACK was the first book he both wrote and illustrated. Originally from Niagara Falls, Canada, he lives in Los Angeles.
Author Links