What Subjects and Characters are Hits with Children? by Francis H Powell – Guest Post
What Subjects and Characters are Hits with Children? by Francis H Powell – Guest Post
Today on the blog we welcome author Francis H Powell with his guest post What Subjects and Characters are Hits with Children? Check out his post below and his new book 'The Fish King and the Two Wise Ghosts', which was released on 12th April 2023. This post contains affiliate links.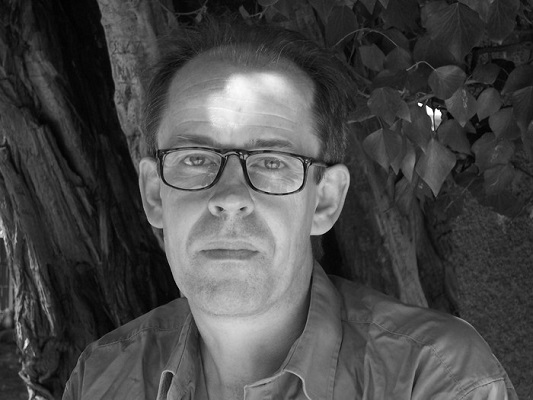 Born in 1961, in Reading, England Francis Powell attended Art Schools. In 1995, Powell moved to Austria, teaching English while pursuing his varied artistic interests adding music and writing. He currently lives in Paris, writing both prose and poetry.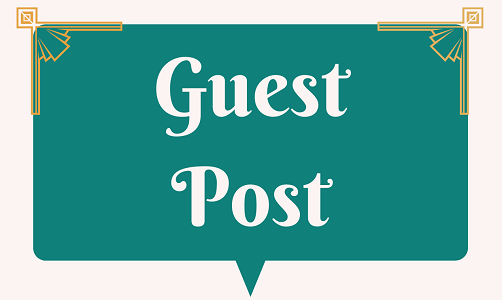 What Subjects and Characters are Hits with Children?
Princes? Princesses? Kings? Queens? Ghosts? Villains? Monsters? Romances? Adventures? Witches? Wizards? Naughty children? Pranks?
With my book "The Fish King and the Two Wise Ghosts", as you can see with the book title, I chose royal characters, ghosts and a book with a strong fishy taste. In fact the entire idea for the book originated from a drawing my son did that looked like a king holding the hand of two ghosts. He also had a bit of "fishy" look, hence the Fish King. I suppose as a writer it is best to avoid subjects that have covered by other successful writers, but then it is hard to be totally original. At the same time, there is typical language,(like once upon a time) that has existed over years, in children's book. The way I start my story is…
There once was a Fish King who lived in an old, ruined castle deep in a magical ocean. As well as many servants, there lived two wise ghosts.
Another important ingredient for me is to create, a "bad" character. In my book the bad character is called Princess Chipolata. She tries to win the Fish King's hand, but is more interested in the crown jewels. She is foiled by the two wise ghosts.
When some of the king's crown jewels suddenly went missing, the two ghost friends immediately knew who was behind this outrage. The princess seemed to 5 be always sneaking about, she was soon their prime suspect, without a doubt. "Sire, sorry to say it's that Princess Chipolata, who stole those jewels." "Utter nonsense!" roared the king in a rage. Being a wise king, he knew of course it's impossible to keep a ghost in a cage.
The king doesn't believe the ghosts at first. The king is forced to put a post on the social media (yes even in the fish world, there is an equivalent of Facebook, which in my book is called Fish Hook). He gets a lot of replies but from highly unsuitable potential queens. One (called Sharky) is even interested in eating him. In the end he manages to find a suitable wife and a royal marriage is arranged. With children's books, I guess there has to be happy endings. The story continues mostly focussing on the son they produce, called Prince Erik.
There is a party, in which the two ghosts appear, playing tricks and frightening some of the guests, Countess Von Dolphin and Leanora Sharkeyes. Prince Erik grows up to be "cool" (the illustration I did for him, includes him wearing sun glasses. He decides that he wants to see the world, to go on a long adventure. He goes with his friend Charley Codface, who looks rather goofy and isn't cool like the prince.
He meets all kinds of unusual people, including a circus troop and strange animals, then finally goes back to his parents, his adventure complete. It is picture book, but it has quite a lot of text. Originally it was a long poem, but I chose to mix poetry with some prose.
---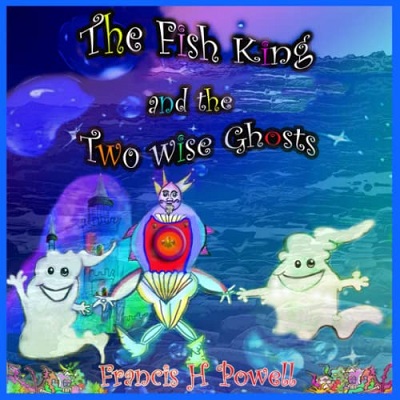 The Fish King and the Two Wise Ghosts
Author – Francis H Powell
Publisher – Blossom Spring Publishing
Pages – 59
Release Date – 12th April 2023
ISBN 13 – 978-1739295561
Format – ebook, paperback

Two fish tales in one!
The Fish King is lonely and wishes he has a wife to keep him company. So when his chance of happiness is dashed by Princess Chipolata, after she is caught by the two wise ghosts stealing the crown jewels and is sent to prison, the king is still left feeling miserable. The Fish King has many suiters but it is Princess Alice's sister, Lilly, who finally wins his heart!
However, there's only one problem…he must introduce her to the two ghosts that reside in his palace and who like to play jokes on people!
A grand wedding takes place at the palace and soon after the king and queen produce a royal heir – Prince Erik. The young prince grows to love the two wise ghosts as much as his father does and, as soon as he is old enough, he leaves the palace to embark on a magical adventure with his ghost friends; until at last it is time to go home and share his many stories with his parents and Aunt Alice.
Purchase Online From:
---
Author Links
Twitter
Goodreads
Website
---
The above links are affiliate links. I receive a very small percentage from each item you purchase via these link, which is at no extra cost to you. If you are thinking about purchasing the book, please think about using one of the links. All money received goes back into the blog and helps to keep it running. Thank you.