After Alice by Gregory Maguire – Book Review
After Alice by Gregory Maguire – Book Review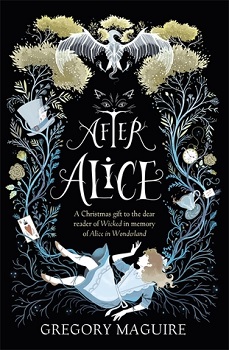 After Alice
Author – Gregory Maguire
Publisher – Headline
Pages – 256
Release Date – 5th July 2016
ISBN-13 – 978-1472230461
Format – ebook, paperback, hardcover, audio
Reviewer – Stacey
I received a free copy of this book
Post Contains Affiliate Links

When Alice fell down the rabbit-hole, she found Wonderland as rife with inconsistent rules and abrasive egos as the world she left behind. But how did Victorian Oxford react to Alice's disappearance?
Gregory Maguire turns his imagination to the question of underworlds, undergrounds, underpinnings -and understandings old and new, offering an inventive spin on Carroll's enduring tale. Ada, a friend mentioned briefly in Alice's Adventures in Wonderland, sets out to visit Alice but, arriving a moment too late, tumbles down the rabbit-hole herself.
Ada brings to Wonderland her own imperfect apprehension of cause and effect as she embarks on an odyssey to find Alice and bring her safely home from this surreal world below the world. The White Rabbit, the Cheshire Cat and the bloodthirsty Queen of Hearts interrupt their mad tea party to suggest a conundrum: if Eurydice can ever be returned to the arms of Orpheus, or if Lazarus can be raised from the tomb, perhaps Alice can be returned to life.
Either way, everything that happens next is After Alice.

Being a huge Alice in Wonderland fan, I was eager to read this book. The front cover is very eye-catching and the synopsis had me hooked. However I'm not sure whether I had built the book up too much in my expectations or not, but I just couldn't get into it, and it took me weeks to read, which is very unusual.
I think everyone must know the children's story Alice's Adventure's in Wonderland, and what happens to Alice when she follows the White Rabbit down under the ground. This book is not a re-telling of the original story, nor is it a children's book. It is quite clearly aimed at the adult market, especially when you consider that you need to keep a dictionary on hand to understand quite a lot of the words that Mr. Maguire uses.
The story is told from when Alice goes missing, and alternates between the characters Ada, Alice's best friend, who ends up falling down the rabbit hole too, and then sets off in search of Alice, and Lydia, Alice's sister, who keeps her feet firmly above ground and doesn't really seem that interested that her sister is missing, until right near the end.
Most of the original characters, such as the Cheshire Cat, make an appearance in this book too, which was lovely to read. The trouble I had with the book is that I didn't have any empathy for any of the characters. Yes, Ada wasn't so bad, but Lydia, I just couldn't get to like her no matter how hard I tried. She just annoyed me, which then made reading the book hard work!
There were also a lot, and I mean a lot, of characters in the book, with many not adding anything to the story, nor needed. So what you end up with is numerous characters who all seem like they are trying to outshine one another.
After Alice does have some interesting and fun scenes, and the narrative is quite good humoured. Mr. Maguire is to be commended on writing his own take on the classic tale, and how he let his imagination tell a different side to the original tale. Unfortunately though, it won't be a book that I return to, which is a shame as I was really looking for to reading it.
Book Reviewed by Stacey
Purchase Links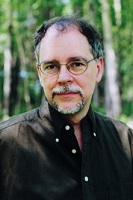 Gregory Maguire is an American author, whose novels are revisionist retellings of children's stories (such as L. Frank Baum's The Wonderful Wizard of Oz into Wicked). He received his Ph.D. in English and American Literature from Tufts University, and his B.A. from the State University of New York at Albany. He was a professor and co-director at the Simmons College Center for the Study of Children's Literature from 1979-1985. In 1987 he co-founded Children's Literature New England (a non-profit educational charity).
Maguire has served as artist-in-residence at the Blue Mountain Center, the Isabella Stewart Gardner Museum, and the Hambidge Center. He lives in Concord, Massachusetts.
Author Links