A Christmas Day at the Office by Matt Dunn – Book Review
A Christmas Day at the Office by Matt Dunn – Book Review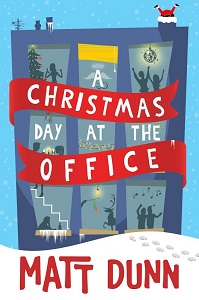 A Christmas Day at the Office
Author – Matt Dunn
Publisher – Lake Union Publishing
Pages – 302
Release Date – 11th October 2016
ISBN-13 – 978-1503938274
Format – ebook, paperback, audio
Reviewer – Stacey
I received a free copy of this book
Post Contains Affiliate Links

One Christmas party. Two merging companies. Free-flowing champagne. What could possibly go wrong?
With her new billionaire boss in town, Sophie's determined to swap the No-Jobs she meets on Tinder for her very own Steve Jobs. But will looking like a million dollars be enough to kick-start a Fifty Shades adventure?
A ring in his pocket and dressed to kill, Calum's planning to get down on one knee. Though if Mia doesn't say 'yes', he's not sure he'll ever get back up.
Julie's got a surprise for Mark—though it's something she's not even sure she wants. Meanwhile, Mark's got another choice to make: the love of his life, or the opportunity of a lifetime?
With his job on the line, and the ex who broke his heart back on the scene, Nathan's day is becoming a nightmare. But he's about to meet the woman of his dreams.
This year's office Christmas party should be a night to remember—but for five of Seek Software's employees, it might be one they'd sooner forget.

A Christmas Day at the Office, is the follow up novel to, 'A Day at the Office' by Matt Dunn, which was released a few years ago. Now I haven't read the first book so I was joining the characters as a new spectator, but this didn't take anything away from my enjoyment as I picked up on their back stories quite easily.
The book is told over the period of one day, the day of the office party. It follows the lives of numerous employees of 'Seek Software Company', and is told from their various viewpoints. We meet overweight Calum, who is hopelessly in love with his girlfriend, the gorgeous Mia. Newly divorced Julie, and her new partner and colleague Mark, and manager Nathan.
Some of the characters were entertaining and easy to like, others not quite so, though with all good stories you can't just have good guys throughout. Each of the characters brought something unique, and special to the story, and they fitted well together.
The book did start off quite slowly, and took me a few chapters to really get into it. Once I was hooked, that was it, I flew through the story.
A Christmas Day at the Office is a fun, festive read, that will have you laughing throughout, whether that be with, or at the characters. It is a book that you can curl up with on these drab dark nights, and one that will really get you in the mood for Christmas.
On a side note for the author. Thank you for making me one of your characters (I have a crafty husband), even if you did make one of your characters ogle over my name sake 🙂
Book Reviewed by Stacey
Purchase Links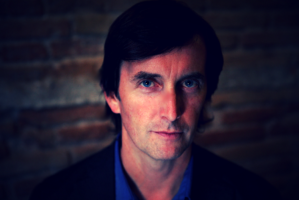 I'm an award-losing(nominated twice, lost twice) romantic comedy novelist from Margate, although now I live in London.
Previously, I worked as a professional lifeguard, fitness-equipment salesman, and most recently, an I.T. headhunter, where my success in re-writing peoples' CVs made me think I might have a talent for fiction.
As well as ten novels, I've also written about life, love, and relationships for the likes of The Times, Guardian, and The Sun, along with a number of magazines including Cosmopolitan, Company, Elle, and Glamour.
You can find out more about Matt over on 'The Writing Life of: Matt Dunn'
Author Links