The Writing Life of: Phil Kurthausen
Phil Kurthausen
This week on 'The Writing Life of:' I am thrilled to be interviewing author Phil Kurthausen. Post contain affiliate links.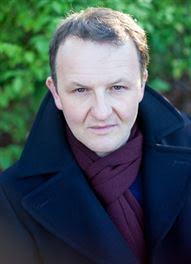 Phil Kurthausen was brought up in Merseyside where he dreamt of being a novelist but ended up working as a lawyer. He has travelled the world working as a flower salesman, a light bulb repair technician and, though scared of heights, painting the Sydney Harbour Bridge. Ken Dodd once put him in a headlock for being annoying.
He has had work broadcast on BBC radio 4 extra, published some short stories and his novel 'The Killing Pool' won the Thriller Round in the Harper Collins People's Novelist Competition broadcast on ITV in November 2011 and appeared in the final. It was later shortlisted for the Dundee International Literary Prize in 2012. He lives in Chester.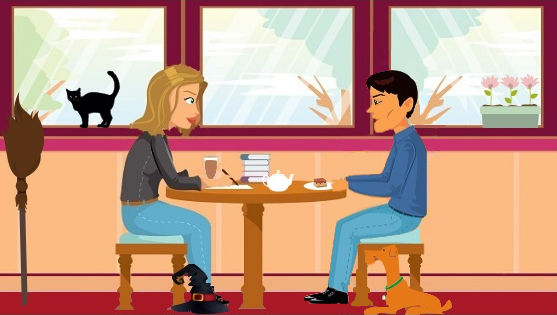 1) Do you remember the moment you decided that you would like to become a writer?
Jackanory. The Hobbit. 4.45 pm sometime in the late 70's, early 80's. I think it was Bernard Cribbins narrating and I remember having this thought that a man wrote this, created these worlds and I thought that must be the best job in the world.
2) How did you go about following your dream?
I didn't which was a mistake. I went into the law and travelled. Both useful and great for material but I never stopped writing I just thought it was for me.
3) Which authors inspire you?
Anyone who can make me turn a page. Stephen King for 'what happens next?', Dostoevesky and Kafka for making me realise 'literature' was populist and David Mitchell and Joseph Heller for sheer leaping imaginative genius.
4) What is your working day like? Do you aim for a certain amount of pages/words per day?
I squeeze my writing in around a day job so I have to set a word limit and then find the time in between work, trips to the Opera (well 'the Aldi' for cat litter but less romantic hey) and the curse of all writers, the BOX SET time hole. I try for 1000 words a day.
5) Do you have any strange habits or rituals whilst writing?
Yes, a hangover from my school days I have to listen to the Radio. It used to be John Peel now it's anything on 6 Music.
6) Do you write Longhand, Typewriter, Computer?
Computer. It's easier save for the internet which I still haven't finished reading though judging by the time spent on it I can't be far off.
7) Do you have a favourite character(s) in any of your books?
Erasmus Jones. There's a lot of me in him plus added skills I wish I had such as the ability to drink a bottle of Yamikazi without getting a hangover and kick ass fighting ability.
8) Do you plot your books completely beforehand, or do you let your imagination flow whilst in the writing process?
I have an outline and a world I want to fill. Every time I hit 35000 words I find the story has gone off piste without permission so I usually have to have a plot course correction.
Concerning your latest book: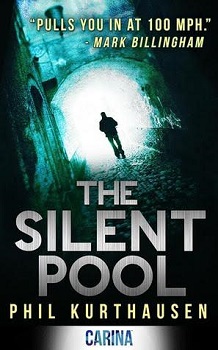 The Silent Pool


Erasmus Jones series Book One
Author – Phil Kurthausen
Publisher – Carina
Pages – 359
Release Date – 15th January 2014
Format – ebook

How long can the past be kept secret?
It is a time of austerity. Financial cuts are biting hard and the once great City of Liverpool finds itself now almost bankrupt. At the eleventh hour funding is found in the form of enigmatic billionaire Kirk Bovind, a religious zealot, determined to change the moral and religious fibre of his old hometown and bringing salvation to the streets.
So when a man disappears without trace solitary lawyer, Erasmus Jones, agrees to track down missing Stephen, but quickly discovers that this is more than just a missing person case. Men are being brutally murdered across the city and Erasmus suspects the deaths are all linked.
As the search for Stephen grows and the ripples from the past begin to spread Erasmus has to ask himself whether Bovind could be behind the killings or if someone is trying to frame him and weaken the strangle hold he has over the city?
Who will be the next to die…?

9) How long did it take to get from the ideas stage, to the date of publication?
12 months. I wrote the first 3 chapters and entered into a competition my Nan had told me about. It was a Pop Idol style contest on the Alan Titchmarsh show. My work won the Thriller competition thanks to Mark Billingham's deciding vote so I had to write the rest of the novel pretty quickly.
10) Did you suffer from writer's block at any stage? How did you overcome it?
Oh Yes. I overcome it by watching the recording of my TV appearances where I mentioned the rest of the novel which was unfinished.
11) How did you come up with the name(s)for your lead character(s)?
Erasmus Jones is a rational, secular man of action who fins himself set against a fundamental religious billionaire. Naming after one of the world's great humanists ('Eramsus of Rotterdam) seemed like a good idea and Erasmus is a cool name.
12) Can you give us an insight into your main character (s), What makes them tick?
He is a truculent, misanthropic drunk who suffers with PTSD. It's not all laughs though. He can't stand injustice and won't stop looking even if what he finds could risk everything he loves.
13)If your book was made into a film, who would you love to play the lead character(s)?
David Morrisey.
14) Did you get anyone in particular to read your work before sending it to the publisher i.e family member, friend etc?
I wanted my Nan to read it but unfortunately she died before it was finished. So, it was my friend Pete (who also appears in the novel) who gave it a first pass.
www.philkurthausen.com
@philkurthausen
Facebook
Goodreads
I would like to say a big thank you to Phil Kurthausen for sharing with us details of her writing life, and for a wonderful interview.