Hour of the Witch by Lorne Patterson – Book Review
Hour of the Witch by Lorne Patterson – Book Review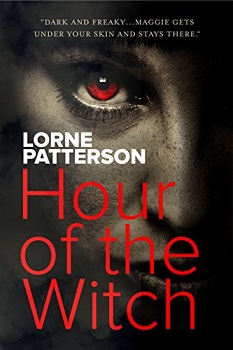 Hour of the Witch
Author – Lorne Patterson
Pages – 213
Release Date – 31st July 2016
Format – ebook
Reviewer – Kerstin
I received a free copy of this book
Post Contains affiliate Links

The witch hunts failed. Now it's their time. Now it's their turn.
A police probe into the death of a sexual predator leads Detective Sergeant Jamie McFadden to Haven. To the outside world the Scottish clinic is a place of physical and spiritual recovery, but as McFadden soon discovers, Haven's history runs deeper and darker than anyone could possibly imagine…

Jamie McFadden is a traumatised Army veteran, because of the violence he experienced during his period of service. He had changed career to become a police officer in order to save his marriage, which unfortunately failed anyway.
His current investigation of the murder of a paedophile who burnt to death, leads him to Haven, a recreation facility in Scotland for women who've become victims of violence. But Haven isn't only a recreation facility, in reality it is the home of a witches coven.
Witch hunters were very popular in the medieval age and uncountable, mostly innocent women were sentenced to death after weeks of inhuman torture. Maggie was one of them and swore revenge. Maggie is now living at Haven. This is where she meets Jamie and they become lovers by blood. From then on Jamie accompanies the witches on their path of revenge.
Honestly, I found it very difficult to read this book. I ended up flipping through the pages hoping for a line to catch my attention. Although I have enjoyed myself with fantasy stories several times in the past, and have always liked novels featuring witches. Regrettably I wasn`t able to connect with this story.
Unfortunately, this book just wasn`t for me although. The story itself is a good one with a serious background, but I didn't find it entertained me, or held my interest. I feel though that it wasn't the author, or the book, but more an assume classic case of not being on the same page.
I have looked the novel up on the internet and there are positive reviews, only positive ones for that matter. Therefore, if you are a fan of fantasy with a realistic background, go and give it a try.
Book Reviewed by Kerstin
Purchase Links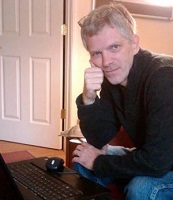 Lorne Patterson is an Edgeworthstown writer and member of the Ballymahon Writers Group, Co Longford, Ireland. He is a psychiatric nurse and community educator who has worked in a number of countries, including Britain, the United States and Russia.
A past runner-up in the Sean Ó Faoláin short-story competition, he published his first book, Witch, in 2012 to critical acclaim.