The Gingerbread Collection by Victor A. Davis – Book Review
The Gingerbread Collection by Victor A. Davis – Book Review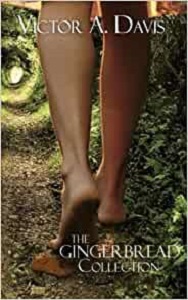 The Gingerbread Collection
Author – Victor A. Davis
Publisher – CreateSpace
Pages – 244
Release Date – 26th April 2016
ISBN-13 – 978-1519657206
Format – ebook, paperback
Reviewer – Jodie
I received a free copy of this book
Post Contains Affiliate Links

When two children sneak into a candy factory to steal sweets, they risk capture by the dreaded superintendent, the Candy Man. In the title story, Gingerbread, Victor A. Davis brings all the force of the contemporary literary short story to bear on this reimagining of Peter Rabbit.
In this and other stories, he lures you in to the many worlds of his darkly colorful imagination. From a touching scene at an ordinary diner to the moment man first tamed fire, he surprises. From the travelogues of Patagonian and Peruvian wanderers to the emotional forces hiding in a young boy's closet at night, he entreats.
Inspired by the tradition of short stories, whether the classics of Ray Bradbury, William Faulkner, and Edgar Allan Poe, or the contemporaries of Anthony Doerr, Julie Orringer, and Stephen King, The Gingerbread Collection blazes new trails in this forest of literary prose.

This is a compilation of 12 short stories. The title conjures up sweetness. The reality is far from that with some of these tales. Each one is quite different to the next, and the majority were thought provoking with how they delved into the human psyche. Some I liked, some I didn't.
Monster and Me
This was the first of the short stories and one that I really enjoyed reading. It was about self-doubt and fear. It was about finding inner strength, listening to the voice in your head, facing your fears and that there's nothing to fear but fear itself. I think everyone will be able to connect with this story because everyone has a fear of some kind.
Courthouse Wedding
This was a beautiful story that drills home the message that marriage doesn't have to be about the big white wedding with tens of thousands of pounds spent on it. It's about love. About the future. About happiness. I'd always been dismissive of those weddings where multiple couples get married in the one place at the same time, but this opened my eyes and changed my opinion.
The Bargain
An interesting piece set one hundred thousand years ago. Two creatures/men given the power of fire. They have two choices. One, to use it for good – to keep warm, to cook food, provide energy. Two, to use it for evil – to create war, to instil fear and power, to destroy. Both are powerful choices but living in the present you can see both have existed side by side. It's a story of opportunities, of choices, of consequence. It's a clever and thought provoking piece.
Gingerbread
I wasn't so keen on this story. It was gripping yet a little too disturbing for my liking. I felt that the character of The Candy Man was far too bullish and evil and in today's society. You just don't do what he did to the children. It was so harrowing that I thought he was going to take the brutality to another level. It was an interesting modern twist on Peter Rabbit.
A Night at the Lake
Another shocking piece. It was fast paced and well written, but I didn't like it as it was quite dark and violent. The two main characters, Natalie and Brenan, are spotted making love on a beach by a group of young men and a woman. As soon as this happened there was a threatening air that something sinister lurked. You get a real sense of doom, and the men turn out to be complete animals. I thought the story would end differently to how it did. It was a good piece of writing and the story gets into your head to the point that you can't put it down until you reach the end.
Shiva
The story is one that keeps you reading but the end was a bit open. I felt there was no real plot. It just seemed to be about a wild dog, a family who had adopted that dog, and a strange lady who had magical powers linked to the dog. The dog kept running off, and then returning. The lady had some kind of power over it. Perhaps I missed the whole point of it and there is something in this story. It just wasn't for me.
I haven't commented on all the stories in this collection as a few of them just washed over me. Some of the stories are dark and disturbing, and some are positive. A few of them don't even seem to have a conclusion to them. The book on a whole isn't one for me but that's not to say someone else won't enjoy reading it.
I can't give The Gingerbread Collection four or five stars because I didn't enjoy all the stories equally.
Book Reviewed by Jodie
Purchase Links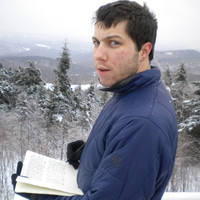 Victor A. Davis has always loved reading and writing short stories. He is an avid hiker and even when away from the world of laptops and wifi, keeps a pocket paperback and a handwritten journal to keep him company on trail.
He is the author of two short story collections, Grains of Sand and The Gingerbread Collection.
Author Links