The Fabric Over The Moon by Ferran Plana – Book Review
The Fabric Over The Moon by Ferran Plana – Book Review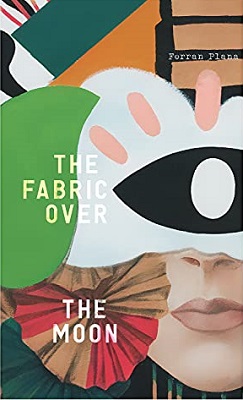 The Fabric Over The Moon
28 Short Stories From Unlikely Heroes
Author – Ferran Plana
Release Date – 3rd October 2021
Pages – 137
ISBN 13 – 979-8485922481
Format – ebook, paperback, hardcover
Star Rating – 3
I received a free copy of this book.
This post contains affiliate links.

Synopsis
Stories come alive at night.
They are whispered around dying campfires, by quiet bedsides, under deformed old trees.
They might get interrupted by the howling wind, inaudible gasps, or nervous comments, only to be continued fervently once the dust settles again.
Why did the girl visit the eerie village? What did the gypsy's words mean? Can the discovery of a new flower change the world?
Stories are supposed to end but they never do.
They leave you wondering and longing for more. They live on in your mind, in corners with cobwebs and memories you've been suppressing, in recurring daydreams you have while waiting in long lines. They fester and thrive there. They spiral and soar. You wish they would die but they cannot anymore.
Once you blow breath into a story, it instantly becomes yours…
I chose this book because I tend to find that books filled with short stories are enjoyable, quick, and easy to get through, but I have to say that this book is not what I expected.
In the beginning, each of the individual stories seems to have a 'normal' quality to it, but bit by bit they all seemed to have twists and turns that, even up to a month after reading, I cannot get out of my head.
This book is definitely not one for someone who enjoys closure and relaxed reading before bed, because as I said before, I just cannot get some of them out of my head. Contrasting, I would definitely recommend this book to someone who enjoys thrillers or mysteries or likes to think outside of the box in general, and I certainly found it made me want to get back into reading more often.
I will say from a personal point of view that some of the stories weren't my cup of tea as a Christian, however, they all had a shock factor and I could imagine them being discussed at a book club with what people thought the outcome would be, etc.
Overall, I would recommend this book to anyone who needs an exciting read to get them back into reading or maybe just to spice up their commute!
I give it 3/5 stars, purely because I personally didn't enjoy some of the stories, but I could easily see someone reading it and loving it no end!
---
Purchase Online:
Ferran Plana

Ferran Plana was born in 1988, at present settled in Barcelona. He began his writing passion after a long period of improvising bedtime stories for his wife before sleeping. When he is not writing, you might find him building a sand castle on the beach, observing birds with his binoculars, playing cello or trombone, or in the hospital working as a doctor.
The Fabric Over The Moon is his first published short story and flash fiction collection.
Author Links:
---
The above links are affiliate links. I receive a very small percentage from each item you purchase via these links, which is at no extra cost to you. If you are thinking about purchasing the book, please think about using one of the links. All money received goes back into the blog and helps to keep it running. Thank you.