The Mill on Magnolia Lane by Tilly Tennant – Book Review
The Mill on Magnolia Lane by Tilly Tennant – Book Review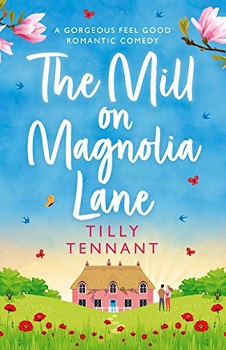 The Mill on Magnolia Lane
Author – Tilly Tennant
Publisher – Bookouture
Pages – 351
Released – 4th April 2019
ISBN-13 – 978-1786818416
Format – ebook, paperback
Reviewer – Stacey
Rating – 4 Stars
I received a free copy of this book.
This post contains affiliate links.
The sky is cornflower blue, the air is scented with the smell of fresh apple blossom and Lizzie Lovell can't wait to start her new life in the mill on Magnolia Lane. But is she just about to fall in love with someone she shouldn't?
When Lizzie loses her larger-than-life dad she doesn't know how to move forward. Encouraged by a childhood dream she shared with her beloved father, she is determined to continue his legacy and moves to the old Mill on Magnolia lane, a place he had always longed to own.
Restoring the old windmill is a much bigger job than Lizzie bargained for, especially when she is distracted by her new next door neighbour Jude, who has temptingly twinkly eyes and a body to die for. But when Jude's ex-girlfriend Harriet arrives back on the scene, Lizzie begins to wonder if life wasn't far simpler before she moved to the mill. Especially when it emerges that Harriet knows something about Jude's past, something that could shatter her new start and her heart into smithereens …
Lizzie Lovell's dad has recently passed away. Re-evaluating her life she decides to sell her home and purchase a windmill just outside the little village of Piriwick. Her dad had always wanted to buy the mill but had never gotten around to it.The mill, unfortunately, is falling apart but Lizzie is determined to bring it back to its former glory. She even decides to live on site in a small caravan so she can help oversee the work and help out too.
As well as the mill, Lizzie makes friends with some of the locals including handsome Jude and his younger brother Charlie, who is autistic.
Life's looking good for Lizzie, but nothing ever that simple!
Over the years I have read and reviewed numerous Tilly Tennant books. I always enjoy her writing style and how she can make you feel warm and uplifted and The Mill on Magnolia Lane is no different.
The characters are very realistic which means that some are adorable and lovely, others are plain annoying. Lizzie falls in to the adorable category. She is very headstrong and has plenty of guts to change her life completely.
The book from start to finish was exceptionally enjoyable and I loved seeing how the renovations on the mill were coming along. My tiny criticism is that the book sometimes jumped forward in time. Now and again in moved forward days without me realising.
This is a book for summer. It's an easy read and one you can lie on the beach with or sit by the pool with drinking your cocktails and enjoying a fabulous story.
Reviewed by Stacey
---
Purchase online from:
---
About the Author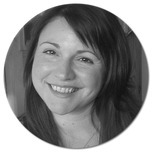 Tilly Tennant was born in Dorset, the oldest of four children, but now lives in Staffordshire with a family of her own. After years of dismal and disastrous jobs, including paper plate stacking, shop girl, newspaper promotions and waitressing (she never could carry a bowl of soup without spilling a bit), she decided to indulge her passion for the written word by embarking on a degree in English and creative writing. She wrote a novel in 2007 during her first summer break at university and has not stopped writing since. She also works as a freelance fiction editor, and considers herself very lucky that this enables her to read many wonderful books before the rest of the world gets them.
Hopelessly Devoted to Holden Finn was her debut novel; published in 2014 it was an Amazon bestseller in both the UK and Australia. In 2016 she signed to the hugely successful Bookouture and is currently working on her next Tilly Tennant novel. She also writes as Sharon Sant, where she explores the darker side of life, and Poppy Galbraith, where things get a little crazier.





---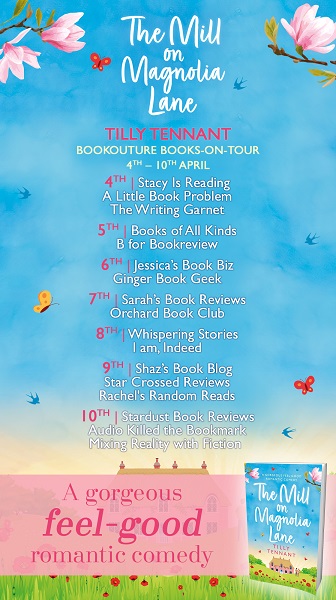 The above links are affiliate links. I receive a very small percentage from each item you purchase via these link, which is at no extra cost to you. If you are thinking about purchasing the book, please think about using one of the links. All money received goes back into the blog and helps to keep it running. Thank you.
Blog posts straight to email via Bloglovin – Like us on Facebook – Follow us on Twitter