The Age of Myths and Legends by T.D. Hill – Book Review
The Age of Myths and Legends by T.D. Hill – Book Review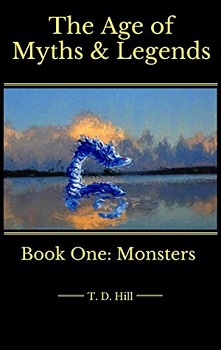 The Age of Myths and Legends


Book One – Monsters
Author – T.D. Hill
Publisher – Sky Lodge Publishing
Pages – 163
Release Date – 18th November 2016
Format – ebook
Reviewer – Clive
I received a free copy of this book
Post Contains Affiliate Links

Beautifully illustrated throughout, this book holds an amazing collection of tales concerning the many evil creatures that once haunted the dreams and nightmares of the Indigenous tribes of North America.
Told in an enchanting yet unencumbered style, this collection seeks to shed light upon the power, wisdom, and grace of these timeless myths and legends.

T.D. Hill is descended from Native Americans and his college professor suggested that he interviewed his grandparents about their culture. They told him many stories of strange creatures, some good and some evil, which inspired the author to investigate further, leading to what will potentially be a series of books about their myths and legends.
The book is broken up into different types of monsters and it soon became apparent that the mythical beasts of the Native Americans are not dissimilar to those the world over. We learn about giants, water serpents, little people, dragons and shapeshifters. For T.D. Hill it must have been a great personal achievement to have collected this information verbally from direct sources, just the way that the stories have been passed down through the generations.
The book is illustrated with dramatic coloured pictures which I believe were painted by the author but on my monochrome Kindle they came out as dark smudges. This is definitely an eBook to be read on a tablet.
There are some interesting and amusing stories; I enjoyed the story of the little people fighting the wasps and the storyteller and the giant. However for many of the creatures we are only given detailed facts about their physical and spiritual powers.
Contemporary fiction is full of mythological beasts and it is useful to remind ourselves of how they came into our cultures. For the enthusiasts of mythology and of Native American culture The Age of Myths and Legends will be of great interest but it was not really for me. I have awarded it three stars.
Book Reviewed by Clive
Purchase Links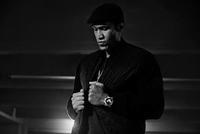 T.D.Hill (Wichita, Kiowa, Pawnee) is a Native American writer, artist, and motivational speaker. Much of his writing draws upon his experiences as an Indigenous American with ancestry from several tribes. He grew up in Southwestern Oklahoma and now lives in Austin, Texas.
Author Links