The Good Kind of Bad by Rita Brassington – Book Review
The Good Kind of Bad by Rita Brassington – Book Review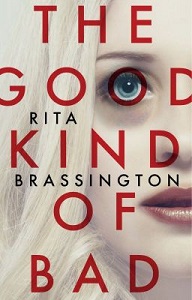 The Good Kind of Bad
Author – Rita Brassington
Publisher – CreateSpace
Pages – 449
Release Date – 23rd November 2015
Format – ebook, paperback
Reviewer – Marcia
I received a free copy of this book
Post Contains Affiliate Links

Secrets don't stay secret for long…
She spent her whole life being the perfect daughter, the perfect girlfriend, and was all ready to become the perfect wife.
But after ditching her fiancé at the altar and escaping to Chicago, she marries smouldering stranger Joe Petrozzi three weeks after meeting him in a bar. At least this time, there's no chance of cold feet. Married life starts out great: there's the new job, a gorgeous, enigmatic husband and money's not an issue.
So what if she's kept a few secrets from Joe – like where all her money came from. Joe's been keeping secrets from her, too.
But his might just get her killed.

After escaping her life and ex fiancé in London, fleeing to America and marrying Joe Petrozzi from Chicago, three weeks after they first met, the now Mrs Petrozzi is looking forward to the rest of her life, living with her handsome and charming new husband. Things however quickly change when not long in to their marriage Joe beats her so badly that she is left fearing for her life.
Helpless and on the streets she is found by a kind and gently man who takes her in and offers her support. However her hero turns out to be not much of a saviour.
"The Good Kind of Bad" is a psychological/crime novel. The female protagonist is wonderfully portrayed. To go through the situations that she has and still be standing must take much courage and bravery, even when she is frightened.
when it appears the truth is within her reach, another piece of the complicated jigsaw comes to light. She is definitely on a psychological roller coaster and it is amazing that the book ends as it does.
The plot contained numerous sub-plots which kept me interested and intrigued right to the end as I needed to know how the story would conclude.
I liked the main character's voice, and the way her friendship with Nina was used to tell the readers her back story.
The description of her abuse at the hands of her husband was clearly researched, and I could visualise it in my head, it certainly was emotional to read.
If you like books with a complicated story and lots of sub-plots to fill your boots with, then The Good Kind of Bad is a book you should definitely be reading.
Book Reviewed by Marcia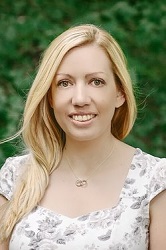 Rita Brassington grew up in Staffordshire, UK, before studying at UCLan, Durham University and the Maastricht Centre for Transatlantic Studies, The Netherlands.
She currently lives in Manchester where she enjoys photography and, of course, writing when her cats, and fiance, let her. She also loves cocktails, and cake. Preferably together.
Author Links