Beautiful Stranger by Hedonist Six – Book Review
Beautiful Stranger by Hedonist Six – Book Review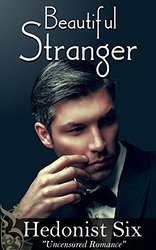 Beautiful Stranger
Chance Encounters Book Two
Author – Hedonist Six
Publisher – WriteHit.com
Pages – 173
Release Date – 15th May 2015
Format – ebook, paperback, audio
Reviewer – Stacey
Rating –
I received a free copy of this book
Contains Affiliate Links

Twenty-four year old Claudia has always been the sensible one. From her boring call centre job right down to her practical wardrobe, flash and extravagant are not part of her normal vocabulary. She may live in Ascot, the home of British horse racing, but the presence of all the moneyed revellers blocking her route home from work are more of a nuisance than a thrill. Until one of them catches her eye…
Peter's life couldn't be more different. All his life he's worked hard to make it in the banking industry, to give his wife all she's ever wanted. After a day of sipping champagne and watching the races, an indiscretion of hers with Peter's colleague changes this picture-perfect vision of middle class life forever. He decides to cut and run, only, he hasn't a clue where he's going.
A chance meeting by the side of the road brings them together, making them forget their opposing backgrounds. Is passion alone enough to overcome their differences?

The first thing that I noticed when I started reading the book was how true to life and genuine, Hedonist Six writes her characters and her plot.
Claudia De Wit, is your average twenty four year old, plodding along in life. She may not like her job so much, but at least she has one. She is caring and helpful and a bit short tempered. There's no airs and graces about her, nor is she portrayed as a beautiful skinny girl. Keeping Claudia true to life helped me to create a real image of her in my mind, which in turn helps to keep the story interesting.
It's whilst Claudia's returning home from work that we are first introduced to Peter. Peter is a sexy older man, in a flashy car, who looks like he's lost all hope in the world. Beneath the exterior, he is a loveable guy who feels lost and used. I like Peter's character a lot. You get the sense that he's mature and more worldly than Claudia, but although he may have money, he doesn't come across as some arrogant, posh person. He is full of warmth and compassion, and is aware of other peoples feelings and needs.
The story is told from Claudia's point of view and apart from a couple of small sections, the story revolves around just the two characters.
There are a few scenes that get quite racy in parts, but its not all the way through the book and it's done tastefully, there's no bondage, weird stuff etc.
I did have a couple of niggles with the story, which had me thinking, 'well that happened very quickly', or 'surely that would be illegal' (neither to do with the racy parts), but then on reflection, I realised that I'd had those thoughts due to how real the story felt, and I had to remind myself that it is a fictional book, which is a credit to the author.
The plot is beautifully thought out and with it only being a short story, it won't take you days to find out what happens between Claudia and Peter, and whether two people from different backgrounds can work together.
This was the first book that I had read by Hedonist Six, but I doubt it will be my last.
Book Reviewed by Stacey
Purchase Links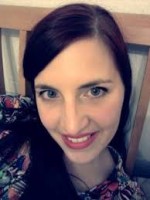 Hedonist (or simply "H.") is a Romance writer based in rainy England. Addicted to caffeine, chocolate and impure thoughts, she likes to write short stories and serial novels dealing with those aspects of the human condition that we all think about, yet dare not discuss openly. No-one is perfect, neither are her characters, which makes them easy to relate to and well-liked by her fans.
Facts about the Author.
– She's an independent author, who started her career in 2012.
– Her work can best be described as "Uncensored Romance". The connections between the main characters take centre-stage, but not much happens behind closed doors.
– Some of her favourite words contain only four letters, yet another thing left "uncensored" in her work.
– Unlike every other writer out there, she does not drink coffee. But take away her chocolate and tea, and all hell will break loose.
– She lives in London with her husband and seemingly ever-expanding collection of motorised two and four wheeled companions.
– When she's not writing, she's off living her secret life as a boring office worker.
– When they first meet her, most people can't quite figure out the origins of her accent.
– Her catalogue consists of two serialised novels and three novellas, all of them contemporary(steamy) romance featuring characters so realistic you feel you might bump into them at your local supermarket.