The Dry by Jane Harper – Book Review
The Dry by Jane Harper – Book Review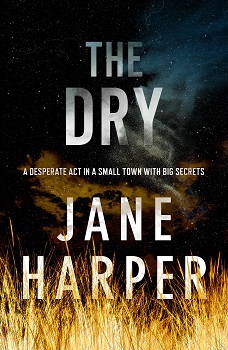 The Dry
Author – Jane Harper
Publisher – Little, Brown
Pages – 352
Release Date – 12th January 2017
ISBN-13 – 978-1408708170
Format – ebook, paperback, hardcover, audio
Reviewer – Stacey
I received a free copy of this book
Post Contains Affiliate Links

I just can't understand how someone like him could do something like that.
Amid the worst drought to ravage Australia in a century, it hasn't rained in small country town Kiewarra for two years. Tensions in the community become unbearable when three members of the Hadler family are brutally murdered. Everyone thinks Luke Hadler, who committed suicide after slaughtering his wife and six-year-old son, is guilty.
Policeman Aaron Falk returns to the town of his youth for the funeral of his childhood best friend, and is unwillingly drawn into the investigation. As questions mount and suspicion spreads through the town, Falk is forced to confront the community that rejected him twenty years earlier. Because Falk and Luke Hadler shared a secret, one which Luke's death threatens to unearth. And as Falk probes deeper into the killings, secrets from his past and why he left home bubble to the surface as he questions the truth of his friend's crime.

Officer Aaron Falk returns to his childhood home in Kiewarra, Australia, for the first time since he was sixteen years old. The reason for his sudden return is to attend the funeral of his old best friend, Luke Hadler.
Luke is accused of killing his wife, Karen, and six year-old son Billy too, in an apparent murder-suicide. People in the town agree with the police verdict, except for Luke's dad who asks Aaron to stay for a while and look into the murders, in an unofficial capacity.
Aaron isn't keen on staying any length of time, as the reason for him leaving, at sixteen, was because he was accused of killing local girl Ellie. Being a small rural town, where nothing much changes, most of the old residents are still living there today, and they believe that Aaron is guilty, and aren't keen on him being back, especially Ellie's dad and cousin.
Aaron agrees to stay for a few extra days. On going to investigate at Luke's home, Aaron discovers he's not alone. The new local police officer is there too, and he also has his doubts about the case. Can the two of them together discover what really happened that fateful day?
The Dry is Jane Harper's debut novel, and what a tremendous, fixating novel it is. The plot is superbly written and keeps you hooked to the pages, frantically reading, wanting, waiting for more from every chapter.
The book is filled with twists from beginning to end, both in the past and the present, and you find yourself getting caught up in this small town's problems. Problems that go beyond the suspected murder-suicide.
The main plot is interwoven with a secondary plot, the death of Ellie, all those years ago. We find out what really happened to her, and whether Aaron was involved, via snapshots into the past and the discovery of Ellie's books, that describe the run up to her death.
The book is utterly addictive, and I found it hard to take a break from it, reading it within a couple of days. Jane has managed to create realistic characters, dealing with very realistic situations. You often feel that you are standing in Aaron Falk's shoes, as you start to feel his emotions moving through your body.
This is one gripping novel that you don't want to bypass. For a debut novelist, Jane Harper has achieved a flawless, addictive book, and I hope to read more from her in the future.
Book Reviewed by Stacey
Purchase Links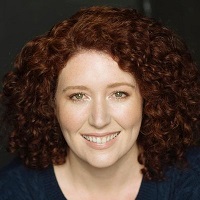 Jane Harper was born in Manchester in the UK, and moved to Australia with her family at age eight. She spent six years in Boronia, Victoria, and during that time gained Australian citizenship.
Returning to the UK with her family as a teenager, she lived in Hampshire before studying English and History at the University of Kent in Canterbury. On graduating, she completed a journalism entry qualification and got her first reporting job as a trainee on the Darlington & Stockton Times in County Durham.
Jane worked for several years as a senior news journalist for the Hull Daily Mail, before moving back to Australia in 2008. She worked first on the Geelong Advertiser, and in 2011 took up a role with the Herald Sun in Melbourne.
In 2014, Jane submitted a short story which was one of 12 chosen for the Big Issue's annual Fiction Edition. That inspired her to pursue creative writing more seriously, and that year she applied for the Curtis Brown Creative online 12-week novel writing course. She was accepted with a submission for the book that would become The Dry and wrote the first full draft during the three-month course.
Jane lives in St Kilda with her husband and daughter.
Author Links
www.janeharper.com.au
@janeharperautho
Facebook
Instagram
Goodreads