Bloodaholic by R.J. Meulens – Book Review
Bloodaholic by R.J. Meulens – Book Review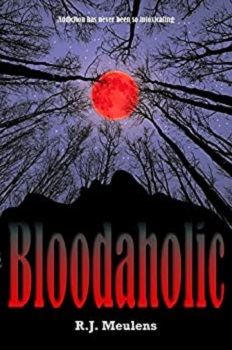 Bloodaholic


Addiction has never been so intoxicating
Author – R.J. Meulens
Publisher – Createspace
Pages – 180
Release Date – 8th September 2016
ISBN-13 – 978-1537555263
Format – ebook, paperback
Reviewer – Kerstin
I received a free copy of this book
Post Contains Affiliate Links

Months had passed since Dorian encountered peace. He found it with Elizabeth, the only person that taught him, love. The only thing he wanted was to marry her. Unfortunately, nothing lasts forever.
Unexpectedly, a person from his past came to his life, offering him the one thing he did not have. A chance to be with Elizabeth forever. Tempted and in despair, Dorian accepted the gift that later became his curse. Turning him into an unsatisfied killer, bringing death to everyone and leaving nothing but a trail of blood.
But, in all that madness, a secret will be revealed and a much darker truth will surface. Something that will turn the threat to Dorian himself. Leaving his faith and Elizabeth's in an epic ending.

The title gives a hint as to what this book is about. The word "vampire" is not used in it, but the protagonist of the book, Dorian Sorin, is becoming something similar.
Dorian and his fiancée Elizabeth are living on an island named Cancana, a place for immigrants like Dorian and Elizabeth, plus people who need to hide. The island is also the home of gypsy's from Romania, a tribe called the Vultures.
Days before the wedding of the happy couple, Dorian's old friend Demetri arrives on the island, on a ship with eleven comrades. He claims to have come for Dorian to cure him. Dorian is sick and has only a few months left to live. With Elizabeth not knowing anything about him being sick, he accepts Demetri's offer.
The cure is via parasites that take over Dorian's body in order for him become healthy and stronger, stronger than any other human being. You only have to drink a little amount of blood once in a while to survive.
There is only one thing to ensure: a good night's sleep in the first night, otherwise there is immediate danger to become a monster and a war of life and death begins.
I had some difficulties describing what I thought about Bloodaholic. What I liked about it was the basis of the plot, and the perspective of the storyteller. On the other hand, I didn't really get hooked.
In the beginning it felt like the author struggled as to where the story was going to lead him. Fortunately, it all eventually fell into place, and the story enfolded in a nice way.
If you are into stories about bloodthirsty creatures, and the power of love, this book may be a good read. It could be used as entertainment on a longer train journey or a flight, but make sure you are good at coping with a certain amount of blood and slaughter.
Book reviewed by Kerstin
Purchase Links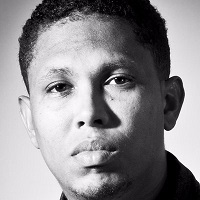 R.J. Meulens is an author who lives in the fantastic world of his mind. Periodically, he comes to earth to share the adventures, mysteries, love and thrillers he saw. R.J. is also a father of three children (two daughters and a son) and husband to a lovely and caring wife. He's fan of batman, fantasy/Sci-fi movies, and David Baldacci's writings.
Author Links