Code Name: Scarlet by Richard S. Lowry – Book Review
Code Name: Scarlet by Richard S. Lowry – Book Review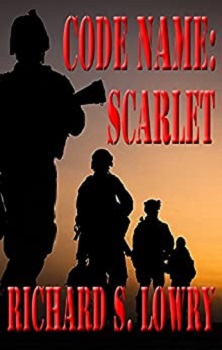 Code Name: Scarlet
Author – Richard S. Lowry
Pages – 337
Release Date – 28th August 2016
Format – ebook
Reviewer – Clive
I received a free copy of this book
Post Contains Affiliate Links

Lindsey Warner and Rich Graham fall in love in the shadow of the 9/11 Attacks.
Pull up a chair and venture into the world that might have been or still could be. This stunning tale of historical fiction will take you around the world in an adventure that begins with the 9/11 attack on the World Trade Center and ends years later in Quetta, Pakistan.
When al-Qaeda obtains a nuclear weapon, Rich and Lindsey become key players in the operation that is Code Name: Scarlet. They join a large contingent of American servicemen and women who are tasked with finding and securing the weapon. As history has proven over and over again, no plan ever survives first contact. Lindsey and Rich are forced to improvise and must make life and death choices to complete the mission.
Will their love survive? Will they survive? Will America survive?

The publisher's synopsis suggests that this is a love story in a war setting, but I did not find that to be the case. This is very much a modern action war story with a little romance slipped in.
Richard S Lowry is a military historian with several published factual books and he uses his technical knowledge to good effect in this novel.
Dedicated readers of books on modern warfare will appreciate this depth of detail but at times I found it excessive, particularly the high use of initials. At the start I was making internet searches to check their meanings but after a while I just read them, hoping that the meaning would become clear and not bothering too much if it did not.
With an action adventure of this scale it was necessary to have a large cast of characters, but the author gave suitable descriptions of all according to their relevance to the tale. I also appreciated his frequent use of telecom messages to show the progress of the battle.
What I did not like was the blatant good versus evil message within this book. The Americans were universally honest, intelligent and brave whereas, with a few exceptions, the Afghans and Pakistanis were bad, underhand, and corrupt. Such a black and white stance would be fine if the book was pure fiction but this is a partially true story set in a current conflict and as such I feel that Lowry missed an opportunity to bring some balance which he could have achieved by further exploring the aims and beliefs of both sides of the conflict.
Some will love this all action book, but for me it rates only three stars.
Book reviewed by Clive
Purchase Links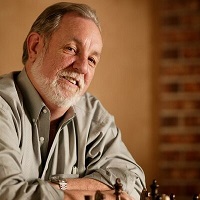 Richard S. Lowry is an internationally recognized military historian and author.
Richard has spoken to many community organizations to include the Military Officers Association, the American Legion, as well as the Marine Corps Association, Marine Corps League, Navy League, the Association of the US Army, Rotary and Kiwanis and recently spoke to Marines of the Marine Forces Command in Norfolk, Virginia. He has spoken on many different subjects relating to the wars in Iraq and Operation Desert Storm.
He has established himself as a contemporary expert on the wars in Afghanistan and Iraq with a substantial radio, television and internet following. He is a writer, marketer and captivating public speaker.
Author Links