Coffee is my Assistant by Liam Hurley – Guest Post
Coffee is my Assistant by Liam Hurley – Guest Post

Today we welcome author Liam Hurley onto our blog with his Guest Post, 'Coffee is my Assistant' as part of the blog tour for his new book, You, Me and Us. Post contains affiliate links.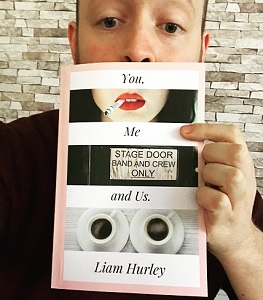 My name is Liam; I am an author from Manchester, UK. I love three things in this world, writing, reading and the viral video of the Irish family trying to catch a bat. (My girlfriend, family, friends and cats may be unhappy with this).
My hobbies include listening to podcasts, watching grown men fight and trying every possible type of ground coffee in the world.
Here are my Top Ten reasons to read my book or spend the night with me…
1. It won't cost you much.
2. It will be over relatively quickly.
3. I will be very grateful.
4. You can tell other people about it if you enjoyed it.
5. If not, don't bother.
6. It's always fun to have something in your hands to flick through.
7. You can review it online.
8. It will leave a mark on you.
9. You won't want to put it down.
10. It'll make you laugh.
Coffee is my Assistant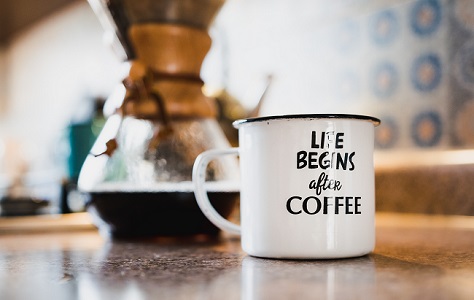 I love coffee. I'm a writer so by nature coffee is my assistant in all things creative. My perfect writing day consists of regular doses of fine ground black coffee. No sugar, I'm sweet enough.
And that is why I am delighted to present to you a selection of the very best ground coffee you can get on the market. Do you need an early morning boost? Do you need a new passion to be super snobby about? Do you need a topic of conversation for the awkward elevator silences? Then let's dive in and get educated on the best ground coffee around.
We are going to start off with something cheap, cheerful and chock-full of caffeine. Tesco's French Blend Ground Coffee (£2.29/227g) is a beautifully smooth coffee which also packs a punch. I started becoming obsessed with ground coffee when I visited a friend who lived in France. (This trip also pushed me to write a novel, and the two going hand-in-hand is no coincidence.). After you've brewed a steaming mug of this you could very well imagine you are enjoying it on the streets of Paris. (Or Paree as the Parisians would say). Can you see the Eiffel Tower? Can you smell the blue cheese? Perhaps you can hear the French people scoff at you as you order a 'pano chocolate'? All of this could be yours without the need to get crammed on a Ryanair flight for an hour for just the low price of £2.29. A fantastic coffee to ease you into the Joe game.
Second we are moving up slightly in price as we head to ASDA's Extra Special Colombian Fairtrade Ground Coffee (£2.75/227g). This may well be the best powder to come out Colombia since Pablo Escobar died. A perfect blend of strong and sweet. If you normally take sugar in your coffee you won't need to here. This coffee will fix your sweet tooth and put a rocket launcher on your back. Whilst Jane from accounts is telling you about her kid's birthday party from the weekend, you can be having a South American salsa on the inside. Monday blues have never had so much rhythm. Bonus points- seeing as the coffee trade doesn't have the greatest of reputations this one is also Fairtrade, so you can assuage your guilt over poor bean pickers on another continent and down mug after mug.
Speaking of bad reputations next up we have the Joan Jett of the coffee world in Starbucks House Blend Coffee (£3.50/200g). Now it's easy enough to poke fun at Starbucks' lackadaisical attitude to tax obligations, or feign shock at the prices they charge, but you cannot deny they make a fantastic cup of coffee. And this is no exception. If you don't mind spending a bit extra this is the coffee to go for. This is the same recipe from the 1971 original blend. A truly great drink. Deep, aromatic and full of flavour. This is the coffee you have been looking for.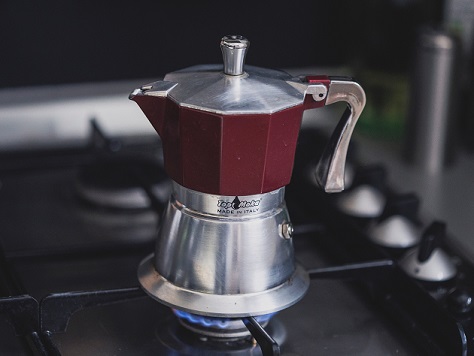 So there we have it, three marvellous options for you to choose from. Most importantly, remember to brew it correctly. Let the kettle boil, leave it for twenty seconds (a burnt coffee is a burnt dream), pour it slowly over a desert spoon full of coffee in your cafetiere, place the top on. Wait. Wait a bit longer. And a smidge more. Then push the top down. Wait again. Let it settle. Grab your favourite mug. Pour and enjoy.
Coffee is the perfect accompaniment to any situation. A stressful business meeting? Coffee. First time meeting the in-laws? Coffee. Meeting an ex for a summit meeting? Well, maybe you can find out if that one works by reading You, Me and Us.
Become a coffee person. Because no one drinks tea in movies. And life isn't just one big movie, what is it?
---
You, Me and Us
Author – Liam Hurley
Pages – 303
Release Date – 1st December 2017
ISBN 13 – 978-1973151104
Format – ebook, paperback

"F*** you for breaking my f***ing heart…"
This is the heart-breaking yet hilarious story of Jimmy Rowland and Erin Poppet.
Jimmy Rowland has the perfect life. He works in his favourite bar by day, and by night he lives his dream with his two best friends in his band.
Erin Poppet crashes into Jimmy's life like a beautiful storm. He falls in love with her as quickly and as deeply as possible. The intensity of their relationship leaves Jimmy with a broken heart, a useless vacuum and a demon inside him.
Jimmy's dream life quickly becomes a nightmare when he loses his dream job and destroys his musical career live on stage. When he hits rock bottom, he decides he only has one choice, to rebuild his life from scratch. He has to get back the life he had before Erin.
This is her story. This is his story. This is their story. Or as Jimmy would say… "… this is the story of You, Me and Us."
Purchase Links