Two for the Price of One by Suzanne Goldring – Guest Post
Two for the Price of One by Suzanne Goldring – Guest Post
Today on the blog we welcome author Suzanne Goldring, with her guest post 'Two for the Price of One'. Check out the post and her new book, The Girl with the Scarlet Ribbon below. This post contains affiliate links.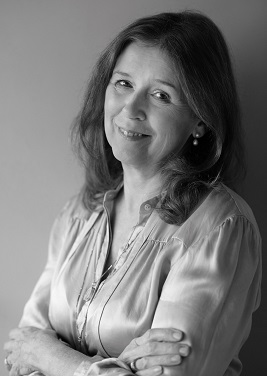 Following an eventful career as a public relations consultant, specializing in business and travel, Suzanne Goldring turned to writing the kind of novels she likes to read, about the extraordinary lives of ordinary people. She writes in a thatched cottage in Hampshire and a cottage by the sea in North Cornwall.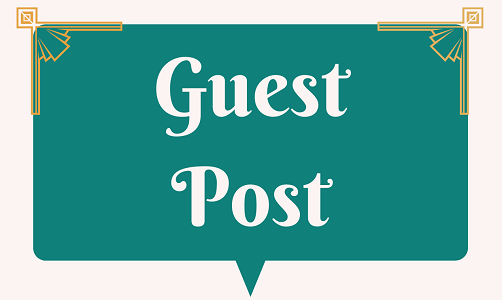 Two for the Price of One
I was recently asked why I write dual timeline novels, a technique I have used in all my published books to date, including my fifth novel, THE GIRL WITH THE SCARLET RIBBON. The answer I gave, a very simple one, is that I feel our lives are partly shaped by what has happened in the past and that it is a fascinating way of telling a story. But I also know, as a lover of complex puzzles, of intrigue and secrecy, that I like to challenge myself. And in a nod to the intelligence of my readers, I think they too enjoy the fun of picking up the clues and following a trail to find the answers.
As John Donne famously wrote, no man is an island, we are all linked and are moulded by how our parents were taught and our grandparents were reared. As individuals our responses to the world and its challenges vary because of our different experiences and expectations. So by structuring a novel with past and present timelines I aim to show how the personalities of today have been moulded by the characters of yesterday.
In THE GIRL WITH THE SCARLET RIBBON, I chose to tell the story of the year in which the Germans occupied Florence in WW2 by exploring how experiences at that time might have influenced a budding artist. In the present day, a dutiful daughter is trying to interpret the paintings her highly successful father created in his lifetime, but it is not until she meets his elderly sister in Florence and hears her account of the dramas of his early years, that she can fully understand what made him such a talented but troubled artist.
To write this structure effectively I have to compose the two time lines separately, to ensure that the narrative of each is complete and that each time has its own story arc. However, that doesn't mean that they then appear in the book chronologically, because the timelines have to complement each other when I finally slot them together. It is not a case of simply alternating the years, but actually balancing the two strands to make one seamless narrative.
And that's part of the fun – for me and hopefully for the reader. I know there are innovative technical systems designed to help us writers keep track of our work, but I resort to simple pen and paper and index cards, to shuffle my chapters backwards and forwards. As I said, I love puzzles and I think most of my readers do too, although I heard one report of a member of a book club who announced to her group that she'd had to read the time lines separately. No, I wanted to shout to her, you have to read them in the order I've created, otherwise you won't fully appreciate how the drama of the present has occurred because of what happened in the past.
Dual time lines might not be appropriate for everything I write in the future, though I can see it being employed in my next two books at least. But for now, working on my sixth book, I need to delve into Germany immediately after the war and understand its link to a sprightly old lady in recent times. I think I might just have to go and talk to her right now.
---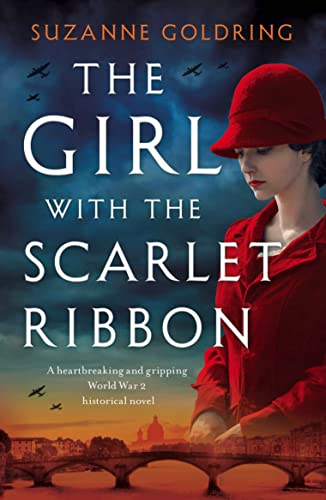 The Girl with the Scarlet Ribbon
Author – Suzanne Goldring
Publisher – Bookouture
Pages – 419
Release Date – 25th February 2022
ISBN 13 – 978-1803140117
Format – ebook, Paperback, Audio

Florence, 1943. A missing painting. A war-scarred city. A brave young girl on a black bicycle risking her life for the country she loved…
As the bells toll and arrogant soldiers torment her family, fourteen-year-old Gabriella is determined to act. She seeks out her old friend Stefanina, an unlikely member of the Italian resistance with her dark curls and scarlet ribbon. Soon the two girls are criss-crossing the river with deadly information in their bicycle baskets. But then one terrible day Stefanina disappears…
London 2019. Sofia is mourning the loss of her father, a famous painter. Desperate to feel closer to him, she begins to go through his paintings of wartime Florence, a time in his life he would never talk about. But then she realises one is missing…
Determined to learn more, she discovers that he had a sister she never knew about. She flies to Florence, the place of his tortured memories, to meet her aunt Gabriella, an elegant old woman living in a palazzo filled with roses. Therein a little bedroom, locked away from the world, she finds the missing painting, a tiny picture of a beautiful girl with a scarlet ribbon.
As Sofia uncovers the story behind the hidden painting, a tale of extraordinary bravery and terrible betrayal emerges. But will understanding her family's haunted past bring her peace, or further heartbreak?
Purchase Online From:
---
Author Links
Twitter
Goodreads
Website
---
Let us know what you thought about Two for the Price of One below!
---
The above links are affiliate links. I receive a very small percentage from each item you purchase via these link, which is at no extra cost to you. If you are thinking about purchasing the book, please think about using one of the links. All money received goes back into the blog and helps to keep it running. Thank you.