Why I Chose Salzburg by Kiltie Jackson
Why I Chose Salzburg by Kiltie Jackson – Guest Post
Today we welcome author Kiltie Jackson onto the blog with her guest post – Why I Chose Salzburg. Kiltie explains why Salzburg, Austria was the perfect setting for her new book, A Rock 'N' Roll Lovestyle'. Post contains affiliate links.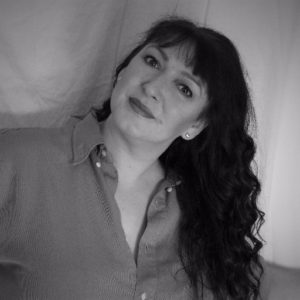 Kiltie grew up in Scotland, Glasgow to be precise. A very unique city with a very unique way of looking at life. When she was old enough to do so, she moved to London and then, after several years of obtaining interesting experiences – which are finding their way into her writing – she moved up to the Midlands.
She currently lives in Staffordshire with five cats and one husband. The cats kindly allow her and her husband to share their house on the condition they keeps paying the mortgage! Her little home is known as Moggy Towers, even though despite having plenty of moggies, there are no towers!
She loves reading, watching movies, and visiting old castles. She really dislikes going to the gym! Her biggest desire is that one day she can give up the day job and write her stories for a living.
Kiltie first began writing 'A Rock 'n' Roll Lovestyle' over ten years ago. The project was shelved on Chapter Seventeen as she felt the story wasn't flowing as she would like it to. In her own words "The images in my head would not come out of my fingers!" Fast forward to November 2016 when, having finished reading Lizzie's Christmas Escape by Christie Barlow, she read more about the author and was inspired with how Christie herself came to be a best-selling author.
In that thunderbolt moment, Kiltie knew – with a deep certainty- that she needed to reacquaint herself with 'A Rock 'n' Roll Lovestyle' and begin writing again. She did this in January 2017 and found the words flowed faster than she could type them. Finally, the time was right for her to write her novel.
Her determination to finish what she had started all those years ago was absolute and the first draft was completed on Sunday 16th April 2017.
Since beginning to write again, the ideas have not stopped flowing. She has begun typing up her second book, 'Of All the Unlikely Places', and book three (not yet titled) has been worked out and is waiting in the wings for its turn in the spotlight.
She currently has a further ten plots and ideas stored in her file (it's costing a fortune in USB drives as each story has its own memory stick!) and the ideas still keep on coming. She now lives her life around the following three quotes:
"I love having weird dreams, they're great fodder for book plots!"
"Why wait for your ship to come in when you can swim out to meet it?"
"Old enough to know better, young enough not to care!"
Why I Chose Salzburg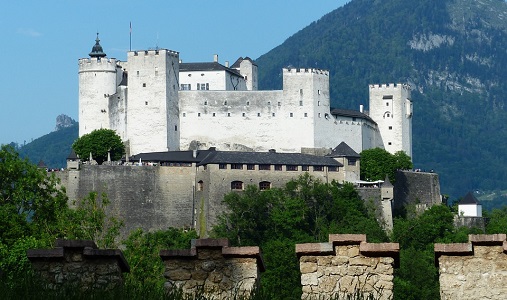 I chose Salzburg as the primary location for my novel 'A Rock 'n' Roll Lovestyle' for several reasons. The first one is that I love the city. It is very beautiful, it is historical, and it has a castle – who doesn't love a castle? Having visited three times, I feel I know it rather well. I felt that by centring the roots of my story there, I would be able to provide realistic descriptions and make the reader feel as though they were, as much as possible, actually there seeing the sights for themselves.
Secondly, and probably more importantly, it worked as a good location where the chances of bumping into the world's number one rock star were increased. Cities such as London or New York are very densely populated with top-rated hotels thus making the likelihood of Sukie and Pete meeting more difficult to engineer. Plus, with London only being an hour away in the train from Oxford, there would have been no need for Sukie to stay overnight. Furthermore, Pete has his own home in London so he would have no need for a hotel either. One of the most important aspects for me, when I was writing, was to make my story plausible. It had to sound as though this was something that could really happen.
Thirdly, locations such as London, Paris or New York have a high number of celebrities residing there. They are known to be glamorous hot-spots. This in turn attracts the eyes of the world media and press. The paparazzi flock there in droves. Sadly, the intrusion of the paparazzi in his life has caused Pete much sorrow and heartache and he desires to be as far away from them as possible.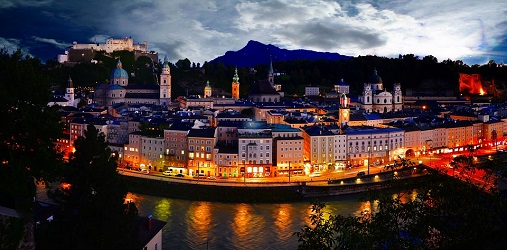 Another reason for choosing Salzburg as a location is due to it not being on the list of 'most used novel / film locations'. As far as I have been able to make out, there have been approximately nineteen books and eight films based here. This was an opportunity to take my readers somewhere different and fresh. Talking about movies, however, does bring us to one of the most famous films in the world and which happened to be set in Salzburg. Of course I am referring to the fabulous 'The Sound of Music'.
This film has been viewed by so many people and is greatly loved. It has stunning backdrops, beautiful scenery and amazing locations. My main character Sukie is a huge Sound of Music fan. She has fond memories of watching it at Christmas, curled up on the sofa with her mum as they share a tin of sweets and sing along to the songs. She has always wanted to visit the city and finally got the chance.
The final reason is that Salzburg has fabulous Christmas markets. It is a wonderful place for helping you to get into the Christmas spirit due to the manner in which the city embraces the fun and joy of the festive season. As the larger part of my novel occurs around Christmas, it seemed only fitting to ensure I got a Christmas market in there.
However… As I sit here, reading back what I have written above, I realise that I may have told a little lie. I have stated all of the above as being 'reasons' for basing my novel in Salzburg. The truth is they were actually 'justifications' that allowed me to use this location. I started off this post by stating that I love Salzburg and I cannot emphasise that enough. Having created a story line that would allow me to use it as my central location was the snowy white icing on the cake. I didn't choose Salzburg as a location – it chose me!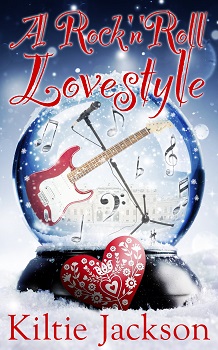 A Rock N Roll Lovestyle
Author – Kiltie Jackson
Publisher – WickedKilt Publishing
Pages – 315
Release Date – 26th September 2017
ISBN 13 – 978-1999866600
Format – ebook, paperback

So who exactly is Sukie McClaren?
A Christmas-loving Cat lover? A Sound of Music Fanatic? A Fiercely Independent Woman?
She is all of the above. And when she is sent to Salzburg for a business trip a few weeks before Christmas, she thinks all her dreams have come true. As she packs her suitcase, the only things on her mind are Christmas markets, lots of snow and finally seeing the Doh-Ray-Me steps. Becoming the new best friend of the world's hottest rock-star doesn't even get a look in.
Pete Wallace is a reclusive, reluctant, rock-star and the world's Number One, best-selling, male solo artist. It's been three years since his last tour and he's now preparing to go back on the road again. A week in Salzburg, schmoozing with the music press, is one of his worst nightmares.
He can't wait for it to be over.
When Pete and Sukie meet, it is the beginning of a beautiful friendship. Lonely for too long, he begins to remember how it feels to be happy and, for the first time in six years, Christmas feels special again.
Eduardo di Santo however, whose kid sister suffered life-changing injuries at a Pete Wallace concert, is all set on getting revenge. When Pete's new tour is announced, he begins to make his plans. Plans that will culminate in Pete's demise.
Will Pete and Sukie's new friendship die before it has a chance to flourish?
Purchase Links

Author Links
www.kiltiejackson.com
@KiltieJackson
Facebook
Goodreads