Lizzie Selley Art Exhibition 'This Was Burlesque'
Lizzie Selley Art Exhibition 'This Was Burlesque' with Jodie
Hello to you all, Whispering Wanders Category is a sort of travel, come information section of our book blog, where we will be sharing with you our adventures, holidays, places of interest, etc.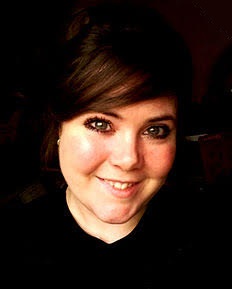 Being a creative person, I was very excited to receive an invitation to an art exhibition by Lizzie Selley, an artist from Wiltshire. I attended the second day of her art tour in Swindon.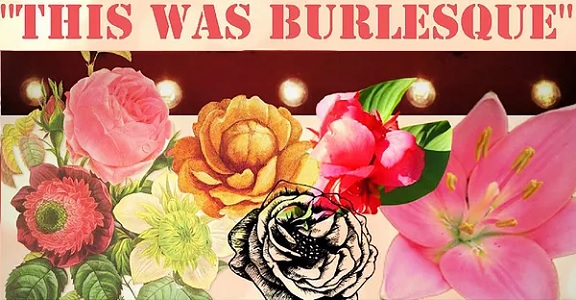 Her exhibition, titled 'This Was Burlesque,' is a collection of six paintings. Lizzie was inspired by the 2012 documentary 'Behind the Burly Q', in which the documentary looked at the golden age of burlesque in America. She was touched by the stories and the hardships these burlesque ladies faced. Three in particular resonated with Lizzie and she decided to put them up in lights as a tribute where they could be immortalised in art.
Lili St. Cyr, Sherry Britton, and Rose La Rose were her chosen three.

Lizzie states "So here's to Lili, Sherry, and Rose and here's to flying the flag for strong women everywhere – then, now, and always."
The detail that Lizzie has captured in these black and white paintings is stunning. I was particularly drawn to two of the paintings. The first was the square-framed image of Lili St. Cyr. The other was the square-framed painting of Rose La Rose. I couldn't take my eyes away from them. Lizzie delivers the essence of their striking beauty with such accuracy. The images worked well in monochrome. It complemented the era that these ladies were a part of, and made them all the more dramatic.
I visited the art exhibition when it was showing at Cafe Grounded, located in Corsham centre next to the main car park, as part of 'Corsham Peacock Trail 2017'. Her work is currently still being displaced in the cafe for you to enjoy and will be remaining at their balcony exhibition for the time being.
Address: Grounded, The Old Chapel, Pickwick Rd, Corsham, SN13 0HL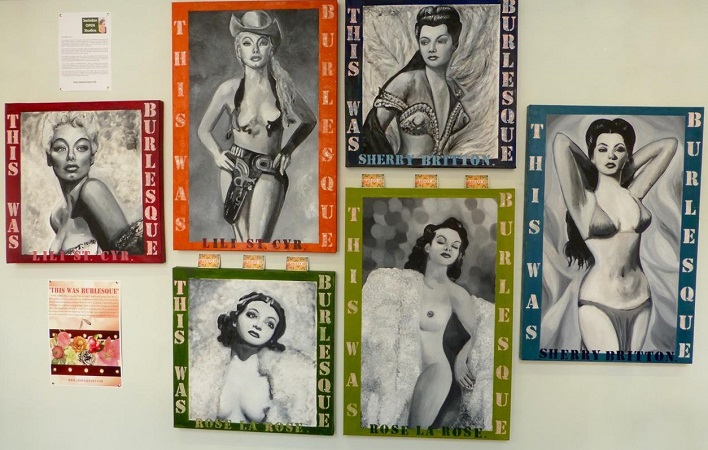 Lizzie is on tour with her, "Busy Lizzie's" Origami Hearts and Bunting.