The Beauty of East Tyrol, Austria
The Beauty of East Tyrol, Austria by Kerstin
Hello to you all, Whispering Wanders Category is a sort of travel, come information section of our book blog, where we will be sharing with you our adventures, holidays, places of interest, etc.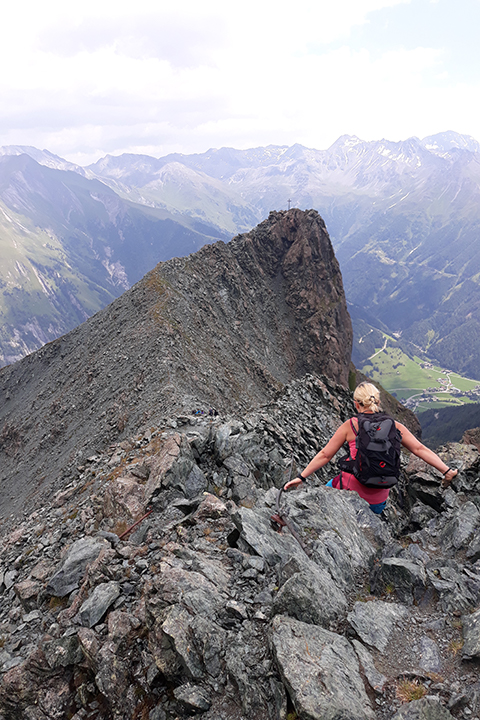 We love the mountains. Therefore, it's only natural that we are looking for lovely places in the mountains to stay during our holidays. This year we decided to go on a short trip to East Tyrol, more exact to Kals, directly at the foot of the Grossglockner, the highest mountain of Austria.
Accommodations
Kals is an idyllic and utterly beautiful little mountain village. There are only a few houses, restaurants and guesthouses. Proper hotels are the minority, only one hotel stands out: the Gradonna Mountain Resort. A huge hotel complex with chalets surrounding it, best suited for people who prefer high class accommodation.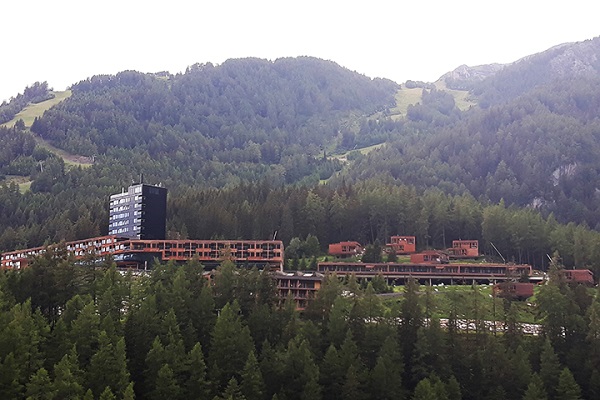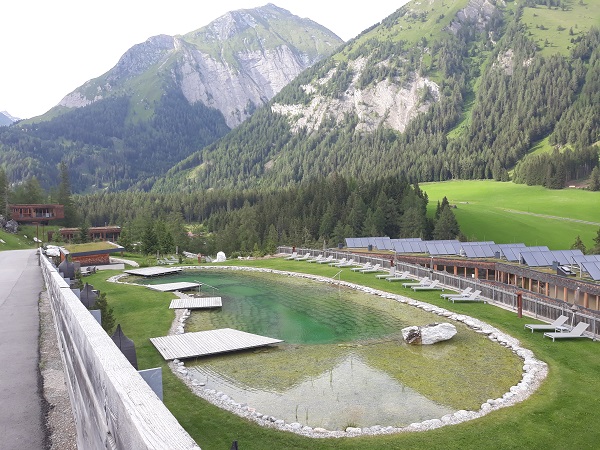 My man and I stayed at a little Bed & Breakfast at the end of Kals which is owned and managed by a Kalser family, the nicest one I might say. We stayed at a lovely room with everything we needed, even a cute balcony where we could enjoy the view, surrounded by the highest mountains. The breakfast was delicious, a buffet full of tasty and fresh local products.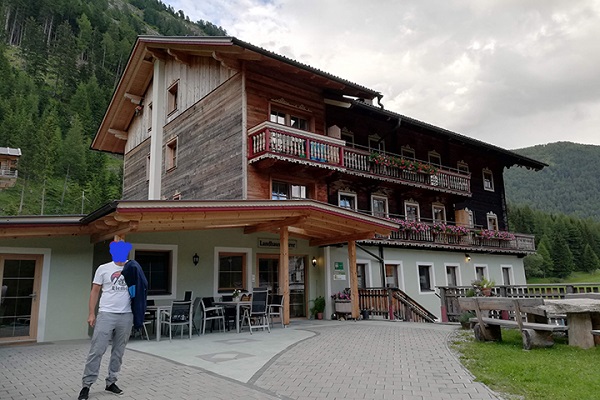 Hiking in and around Kals
Kals is a mountain village and therefore the weather is way cooler and unpredictable than in our regions. You have to be flexible with you plans. You might not be able to go for your planned long hike because of the weather and have to settle for another (shorter) one, or a bike tour.
Dorfer Tal
Anyway, there is a lot to do in Kals. You can walk into the "Dorfer Tal", a valley just like one in Canada. On our walk into the Dorfer Tal to the Tauernhaus I felt like on our vacation in Canada 2016. You don't have to fly thousands of kilometres to see such beauty, it is right in front of our doorstep.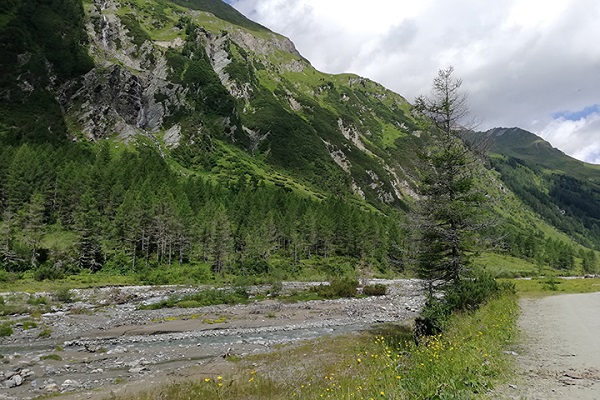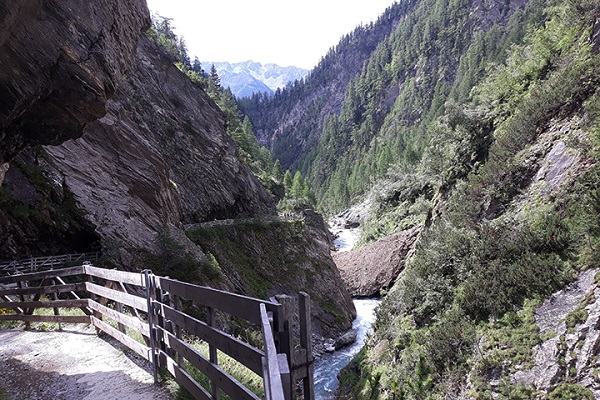 You can also go by bike and ride back to the Tauernhaus, park your bike and hike up to the Dorfer See. Unfortunately, we couldn't go there because of a thunderstorm.
Ködnitztal, Glockner
The main reason to stay in Kals, besides enjoying the tranquillity, is hiking up and around the Grossglockner. There are nearly uncountable trips you can make. Our hike led us from the Lucknerhaus in the Ködnitztal up to the Glorerhütte. Afterwards we wanted to go to the Salmhütte. We decided otherwise because we had a companion now, an employee of the Stüdlhütte (if you want to go to the peak of the Grossglockner, you might want to stay at Stüdlhütte for a night or a Kaiserschmarrn). So we only passed Salmhütte and went up the Pfortscharte, down on the other side and finally descended to Lucknerhütte, where we paused for a hot cup of tea and a hot soup.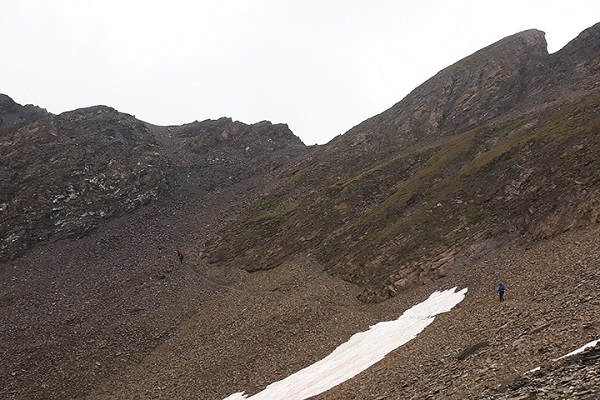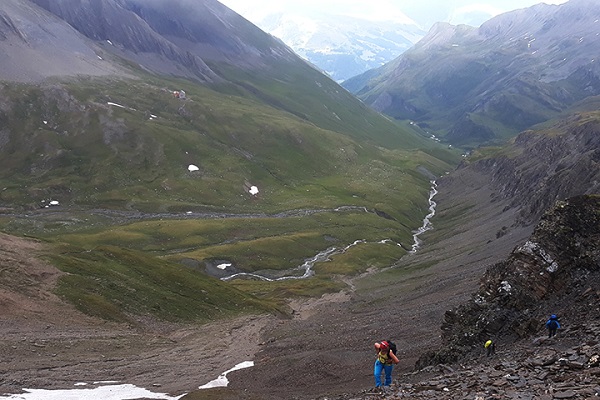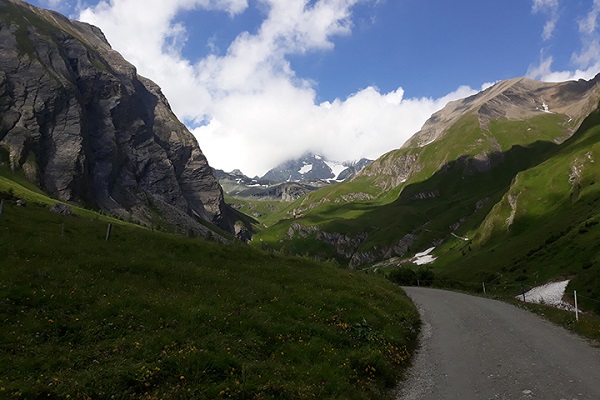 The National park Hohe Tauern is famous for their Marmots. We were lucky and caught a glimpse of on of the little rodents. So cute!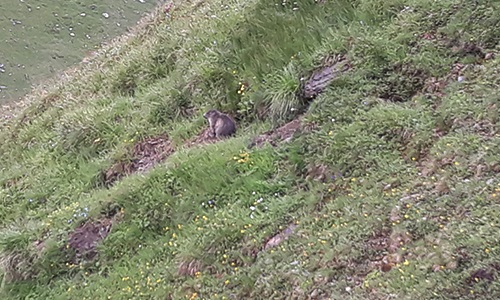 Blauspitz
Another hike led us up – this time with the ropeway – to Adlersruh and from there up to the Blauspitz. The hike takes about 2 hours and you mustn't be afraid of heights because up the peak there is a little bit of easy climbing to do.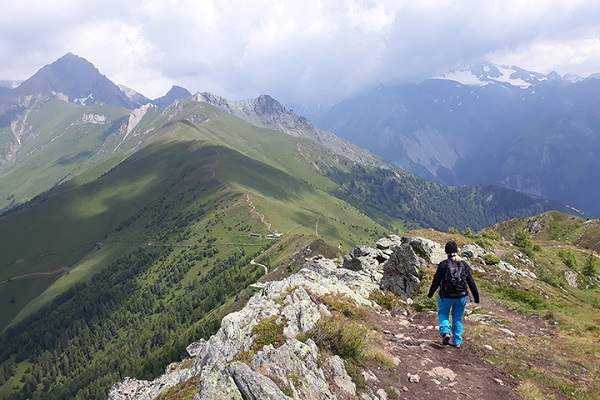 Biking in and around Kals – Tour up to Glocknerblick
We also had our mountain bikes with us and went for a tour up to Glocknerblick. The start is at the ropeway station in the valley and from there you cycle up the hill, about 700 metres in altitude. You get rewarded for your effort at the Glocknerblick with a view so breathtaking you won't forget it in a lifetime. And the beer tastes delicious. 🙂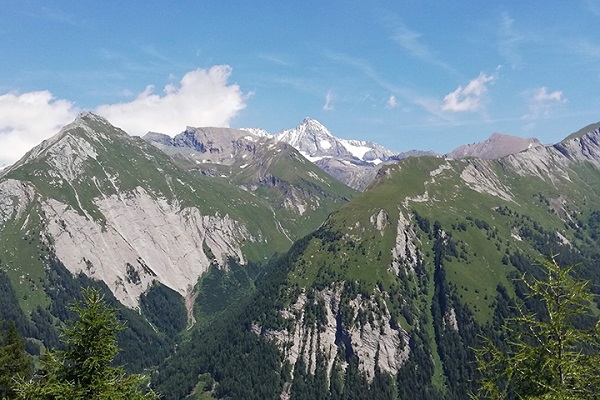 Bike Park Kals
Downhill fans will be happy to hear that there is now a bike park in Kals too. You can go up with the ropeway to Adlersruh and ride down on several Downhill trails. My man went for a test drive and was psyched!
Details for the bike park you can find here: www.gg-resort.at/sommer/mountain-bike-trail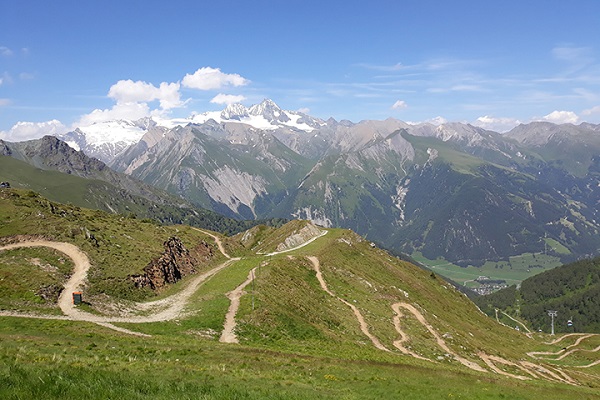 As you can see, there is a lot to do in Kals. We only scratched the surface there. Kals definitely is a place to be for hikers, mountain bikers and for people who are looking for an escape from their stressful life to a calm and quiet and utterly beautiful place.
What you need in Kals:
You need to keep in mind the weather. It is way cooler at 1500 metres of altitude. Therefore, you need clothes for every season, especially if you are planning to do some hiking.
A bike, i.e. a mountain bike
A soft spot for local food and drinks
Love for nature and the big mountains
Links:
Kals: www.kalstourismus.at/sommer/wanderparadies-kals
National park: www.nationalpark.at/en/attraktionen/ausflugsziele/grossglockner-high-alpine-road
Landhaus Taurer: https://www.biobauernhof-taurer.at
Gradonna: https://www.gradonna.at/osttirol
Hotel Taurer: http://www.taurerwirt.at (Has a great bar)
Bike Park: https://www.bikepark-info.com/bikeparks/at/bikepark-kals