A Day out at Chester Zoo
Chester Zoo with Stacey and Family
Hello to you all, Whispering Wanders Category is a sort of travel, come information section of our book blog, where we will be sharing with you our adventures, holidays, places of interest, etc.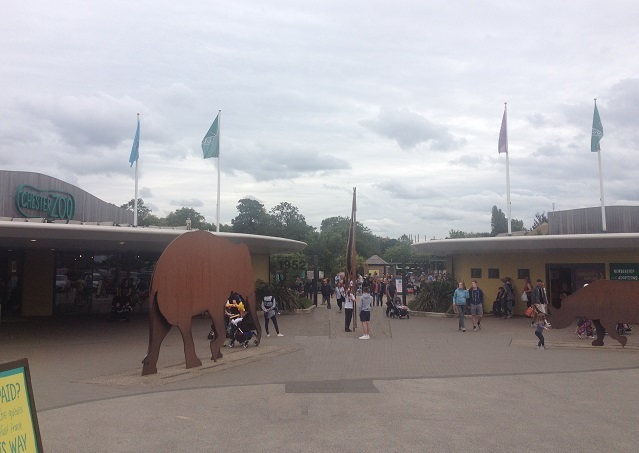 'We've all been to the zoo'
Chester Zoo has been a firm family-favourite day out for as far back as I can remember, and not just for the kids. Come rain or shine, we've been there – though we do prefer going when it's sunny, as most of it is outdoors.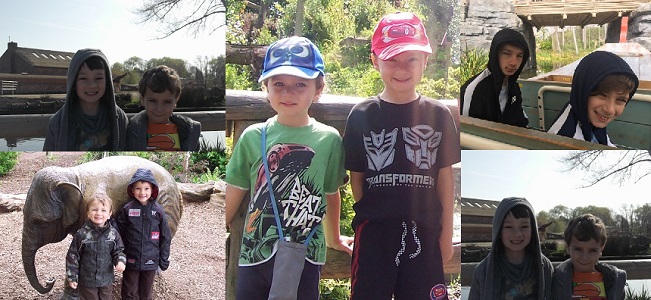 The trip to the zoo almost didn't happen as the kids were falling out, again. The six weeks school holiday plays havoc with them as by around the 4th week in, the nit-picking starts, and the 'he's looking at me', 'he's annoying me' starts. You wouldn't have thought that they were 11 and 14 some days. Anyway, I eventually calmed down after yelling at them, and threatening to take away every gadget and phone they have, then continued packing the backpack with our lunch. We then set off on our journey. We arrived shortly after 11.30.
We had been lucky enough to have been given two kids annual membership passes from a charity for genetic illnesses 'The Sandcastle Trust', as my youngest son, Xander, has a rare, life-threatening, genetic illness. We headed to the membership department, located at the entrance, to collect them and to have their photo's taken. The kids also get a plus one with their membership (my 14 year old has a disability too), so me and the hubby enter for free as their carers.
Heading towards the entrance, there was something new. Not sure how long they have been doing it for, but the zoo had brought in bag searches. A good idea in my eyes, I'm all for added security.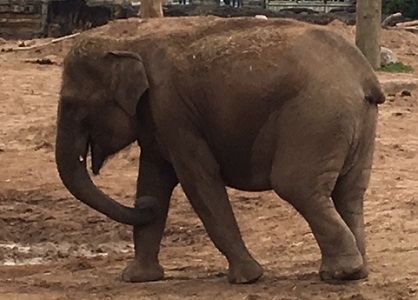 Once we had entered the zoo we set off on our tour – I'll let you into a little secret. As you enter the zoo there are a few ways in which you can walk. Left, towards the Elephants. Straight ahead, towards the Monkeys, and right takes you to the Rhinos. The majority of people head towards the Elephants. You will see crowds of people looking over the barrier. If you head the Rhino's direction, there are normally fewer people heading that way, and you get to see the Meerkats without crowds of people too – that advert has really made them popular!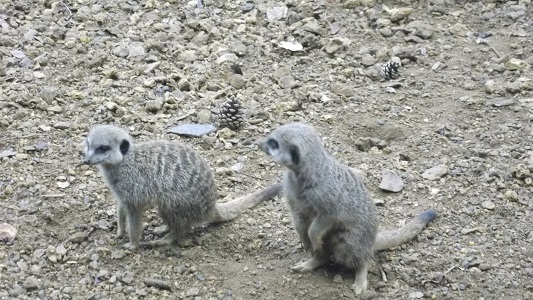 On the way to the Rhinos, there is the aviary enclosure where you can get up close and personal with some of the different species of birds that the zoo has.
Two of the Eastern Black Rhino's have had calve's recently, just a week apart – Kitani on the 19th June, and Zuri on the 26th. These babies were on show for the visitors to catch a glimpse of. Of course with their mothers watching over them.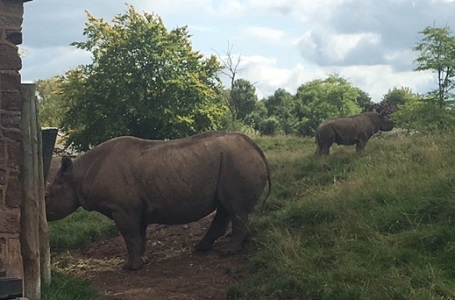 Wandering around the zoo, the kids were actually getting along, enjoying looking at the animals, not a moan could be heard. After visiting the animals on the right, we headed to the new(ish) zone, 'The Islands of Adventure', where amongst seeing the animals from Panay, Papua, Bali, Sumatra, Sumba and Sulawesi, you can also take a free boat ride on the 'Lazy River Boat Trip'. Be prepared, it can get quite busy and there will be a bit of a wait, but seeing as we went to the right first, we hit this area earlier on, and so the wait was only fifteen minutes.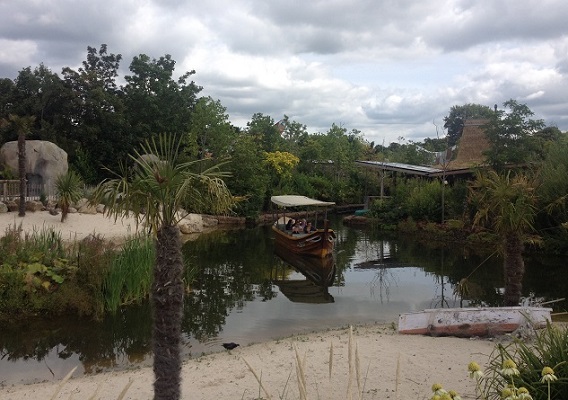 There is one problem with these islands though. My hubby always manages to get us lost, taking us around and around the same animals (either that or he really likes the Tigers). Me and the youngest have told him numerous times which way to go, but he never listens.
After finally making it out of the islands, we headed towards what always seems like the main area, the section that houses the Howler Monkeys, Bactrian Camels, Cheetahs, etc. Firstly in this area was lunch. There are lots of picnic tables spread out across the zoo, but if you move away from the entrance, and where the little snack shops are located, you will find plenty of empty ones, there is even an indoor picnic area, but it was a lovely sunny day, so outdoor was fine.

After lunch we entered the 'Dragons in Danger' section where you can come face to face with a Komodo Dragon. I will have to admit to laughing at a woman in this section, who turned round to whom I presume was her husband and said that the Komodo Dragon didn't look like the painting of a dragon on the sign – the painting was a Chinese Dragon. I had to turn my face away when her husband looked at her flabbergasted. I wonder what his response was!!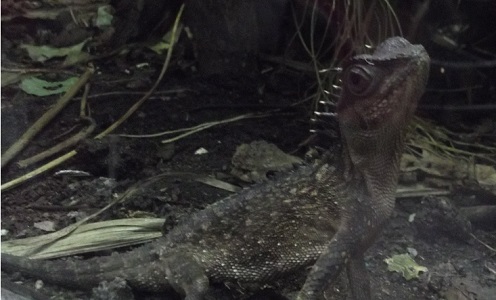 Coming out of the building we headed towards both of my sons' favourite animals, the Penguins, which is past the Flamingos, with their grey fluffy babies and just before the giant Otters. Around this area you will find one of four play areas. There is another near the Dragons in Danger, a little children's one near the Owls, and another in the Islands of Adventure.

The zoo has over 15,000 animals, set in 125 acres of award-winning zoological gardens. There are three restaurants, twelve refreshment kiosks and three coffee houses, to keep you fed and watered during your day as you walk all or some of the 11 miles of pathway. For those that don't want to walk all of it, there is a monorail that takes you from one side of the zoo, and back again (Adults – £2.25 & Children 3-17 – £1.75).
We had a fantastic day, the kids behaved themselves, and the weather was great. We ate ice creams, saw a lot more animals, and I got away without buying any donuts; yes I'm cruel, but the kids didn't notice the place selling them.
Chester Zoo is a place to go for the whole, or for the vast majority of the day. There is lots to see and do, shops to buy teddies, bracelets, sweets, and even paintings and ornaments. The kids can have their face painted, you can too if you so desire, yes there were adults with their face painted. I'm nowhere near brave enough to have mine done.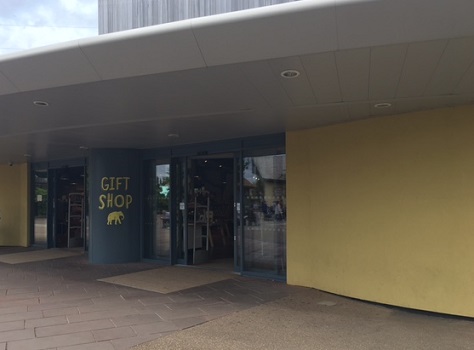 It is a great day out, and cost as much, or as little as you want to spend. We've been visiting for years, and I'm sure we will be visiting for many more years to come.
A Brief History of Chester Zoo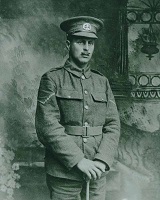 Some of you may have watched the TV series 'Our Zoo' which was aired on the BBC in 2014 about George Mottershead and his big vision to start a zoo without bars, much to the dislike of his neighbours.
In 1930, George bought Oakfield House, and seven acres of land for £3,500. With him, he brought a group of animals from a zoo at Shavington, near Crewe… the first animals of Chester Zoo.
The zoo opened on 10th June 1931. Today, Oakfield House and the original stables are still standing, and looking better than ever, though the land certainly has grown in size.
George died in 1978. I'm sure if he could see the place now he would be so proud. June, George's youngest daughter is still alive today and in May 2015 (Paperback Date) published a book entitled 'Our Zoo', about her life and her time living at the zoo.
Important Information
Opening Times:
Zoo opens at 10am, with various closing times, depending on the time of year – 6pm in Summer
Admission Prices: (Prices alter throughout the year and are subject to change – these are correct as of February 2018)
Gate Prices: Adult £26.00
Child £22.00 (3-17)
Aged 2 and under are Free
Carers (1 per disabled visitor) Free – proof of disability is required
Cyclist get a 15% discount
Tickets can also be bought online, until 9:30 on the day of your visit, for a 10% discount. This also saves you having to queue up to buy tickets when you arrive. If you buy three or more adult/child tickets together, the discount rises to up to 16%.
Getting There:
You can travel by car (Postcode: CH2 1EU) – parking is free and there are dedicated disabled spaces. You can also catch the bus which stops just near the main entrance, with buses coming from both Liverpool and Chester. Plus there are plenty of coach companies, such as National Express, who stop there too.
If you travel by train to Chester Train Station and then on from there on the bus to the zoo, you can buy a combo ticket for all of your travel and entrance – see zoo website for details.
Wheelchairs and Buggy Hire:
You can hire wheelchairs, electric scooters, for free, from the 'Zoomobility' service which is open every day. Located at the entrance. It is best to book these in advance on 01244 389 482 though, as there is only a limited number available – There is a £25 refundable deposit and in peak season these can be booked up weeks in advance.
You can also hire buggies for children from 1-6 years old. Prices are:- Single £6, and Double £10, there is also a required £10 refundable deposit. These can be hired from the Zoomobility service, and you can book in advance on the above number.
Accessible toilet facilities are available across the zoo, and there are seven baby changing stations too.
Food
You may bring your own pack lunch to the zoo, and there are plenty of picnic tables to eat it on, or bring a rug and sit on the grass. There are also lots of places to buy food and drinks from around the zoo, from Asian street kitchen food, to hot dogs, Pizza, sandwiches, and much more.
Cash Machine
There is one cash machine in the zoo, located near the entrance.
Smoking
You can smoke in the zoo, but only in designated areas, of which there are seven
Animal feeding/talk Times
At various times throughout the day there are talks and feeding with different animals
Lockers
The zoo has a number of lockers close to the Main Entrance. They are self-service electronic lockers and come in small, medium or large sizes. They range in price from £2 to £6 and can be found next to the Zoomobility hut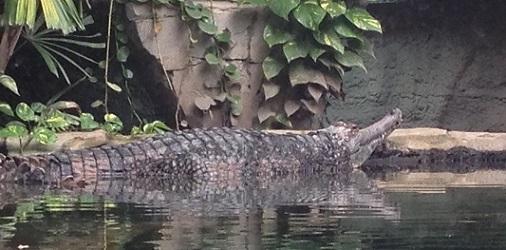 A Few Tips For You
Buy your tickets online. They are cheaper and save you having to queue up once you get there to buy them. You can show the receipt on your phone, or print it out.
Take plenty of drinks and snacks with you. It is a long way around the zoo, and it stops you having to queue up to buy them. Plus it will save you some money too. If you want to save even more, take a picnic. As I said earlier, there are lots of picnic tables across the zoo to sit at. If you are in the car, you can always leave it in the boot and go and collect it when you need it. Don't forget the wipes and tissues for those sticky hands.
If you arrive early (opens at 10am), go to the right first. Less people and you get to the Islands of Adventure early on, for your free boat ride, reducing queuing time.
If it is sunny, don't forget the sun cream, as you will be outside for hours, and you don't want to go home looking like a tomato, or with sore kids.
Wear comfortable clothing, and shoes. I have seen plenty of women with high heels, carrying them I might add, with bare feet. It is a long walk.
Get a map from the entrance. My children take one each and cross off each animal as they see them, making sure we don't miss any. I also let them have control, and navigate us around the zoo. Also make a note of the animal talk, feeding times, if you don't want to miss them. Get there early though as they get busy.
Above all else, have a fantastic day out and enjoy spending some quality time together.
For more information, visit:- www.chesterzoo.org