Why did I do a PhD in Creative Writing? by Rowan Bowman – Guest Post
Why did I do a PhD in Creative Writing? by Rowan Bowman – Guest Post
Today on the blog we welcome author Rowan Bowman, with her guest post 'Why did I do a PhD in Creative Writing?'.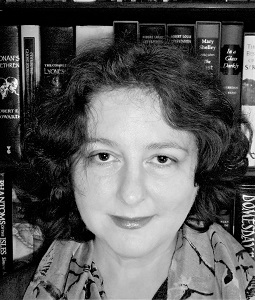 I have always written horror stories. They're the place I escape to when I can't sort out the real world. A problem I can solve.
I discovered an academic interest in the genre when I came across an advert for an MA in creative writing. I have two masters degrees and a PhD in Creative Writing. My thesis title was 'On Barley Hill; Method Writing and Spectral Landscapes and the Supernatural Gothic Horror Story'. This academic work reflects my use of local landscape to generate horrific scenarios within my creative practice.
I've had several short stories published and Checkmate is my first novel. I am currently working on a second novel, On Barley Hill, another supernatural horror story set in the North East of England.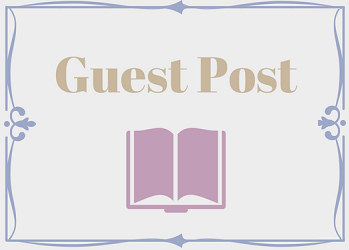 Why did I do a PhD in Creative Writing?
Let me start at the beginning.
A reticent hobby-writer joined a writing group just to see if they were any good.  They made other people laugh, they made them go 'urgh, that's horrible', and they liked it. The leader of the writing group was doing a PhD and passed out leaflets for her university, you know the sort of thing, smiling beautiful people, an advert, not a promise, but they applied for an MA anyway, and it changed their life….
֍
If you write, do an MA in Creative Writing. I cannot exaggerate the impact it can have. Suddenly you are taken seriously and given encouragement without envy and advice without an angle.  Without the MA I would have always wondered if I was good enough.  I was tied up in knots of self-effacing doubt and embarrassment, and all that was stripped away by the kindness of the other students and the tutors doing their jobs.
We were all encouraged to submit work, but I just couldn't until one day someone asked me what I was afraid of. And there it was: every time I hit a problem my partner said I should give up. We've been together since I was at school, I value his opinion more than my own and this jettisoning of failures happened the whole of my adult life, I don't drive, I gave up riding and art school and ended up doing only what I knew I could achieve. I was scared of rejection, not because I can't take it, but because I'd have to hide it away.  It was an uncomfortable thing to admit and a difficult conversation to have. Ironically, because I'm very careful where I submit, I actually had quite a good success rate and the astonishment and pleasure when I was accepted—well I hope you know how that feels.
֍
After my MA I was given a scholarship to be a guinea pig on a new MRes course and by then I was kind of institutionalised.  I'm still not sure how much thought I really gave to doing the PhD, despite the amount of effort I put into getting a place.  I know I hoped it would be like the ultimate, uber-MA.  Certainly you are more likely to get a job teaching at a university with a PhD, and I think that was my justification for doing it. The real reasons are more vague and complex, and anyway I think most lecturers would drop teaching and go straight to full-time writing if there was the slightest chance of making a living at it.
Creative Writing PhD's are practice-led research degrees, generally composed of a critical element and a creative element, like a fine art or performance PhD. I don't want to give the idea that it was terrible. I treasure some of the collaborations and opportunities I had and I have learned so much. I can talk about my writing like I'm a professional, speak in public, get myself to conferences and, a year on from graduating, I still get a kick out of saying, 'actually it's Dr Bowman, but please call me Rowan'. I loved learning more about writing and a about the theories behind capturing experience and tying it down onto paper with words so that it can be examined at leisure, but it wasn't what I was expecting.
Halfway through my PhD Snowbooks accepted the novel I wrote during my masters degrees, a supernatural Gothic horror story called Checkmate. I kept plugging on with my PhD novel, On Barley Hill, alongside the theoretical work.  I was hoping, deep down, that my writing and confidence would improve in leaps and bounds, like it did during the MA. Instead I found that all the fabulous writers I met were (almost) as insecure as I was. If there is some big secret thesis on 'how to be a great writer' I never came across it.
My novel had to satisfy two supervisors and an agent and a publisher. At one point I ended up with three versions of the same story. My publisher found the novel 'too literary' and the agent lost interest (we'd never signed anything) and the deadline I'd set myself was looming. I cobbled something together for my Viva (oral exam) which was true to the critical bit of the thesis, but which I could barely bring myself to read. Somehow I passed my Viva with no corrections, which was a relief, but I still had no novel from it.
I dread the question, 'so what are you doing now?' There is an expected trajectory, and I have slipped off it. Yet I am in a good place, back to solitary hours of writing, mending the maimed chimera of a story, turning it into something I enjoy, something that pleases me.
If you want to teach Creative Writing, then do a PhD. If you want an extended MA experience, organise reunions.  What a writer really learns from doing a Creative Writing PhD is that a novel must please one person, and one alone.
I'm writing this story for me.
---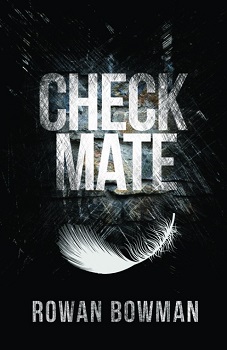 Checkmate
Author – Rowan Bowman
Publisher – Snowbooks
Pages – 250
Release Date – 1st July 2015
ISBN 13 – 978-1909679467
Format – paperback

Pestered by constant phone messages from a girlfriend who disappeared ten years ago, pushed around by a petty boss, short on friends and money, it's no wonder Mack looks forward to his Friday night chess games with the local priest.
But when he's asked to demolish a wall beneath the chapel and a local girl goes missing, Mack finds he's playing a game far more treacherous than chess. He quickly realises he has no idea who, or what, he's up against. Checkmate is a darkly Gothic, supernatural horror story of guilt, revenge and history repeating itself.
Purchase online from:
---
Rowan has had a number of short stories published: see www.theghoststory.com/the-beast-of-blanchland for the most recent.
You can find out more about Rowan Bowman by visiting the website/social media sites below.
www.rowanbowman.net
@RowanBowman
Goodreads
Blog posts straight to email via Bloglovin – Like us on Facebook – Follow us on Twitter