Dealing with Rejection by Georgia Rose – Writing Tips
Dealing with Rejection by Georgia Rose – Writing Tips
Our new segment for 2022 is for new authors/writers and written by published authors, titled – Writing Tips. Our last post for the year is from author Georgia Rose on the subject 'Dealing with Rejection'. This post contains affiliate links.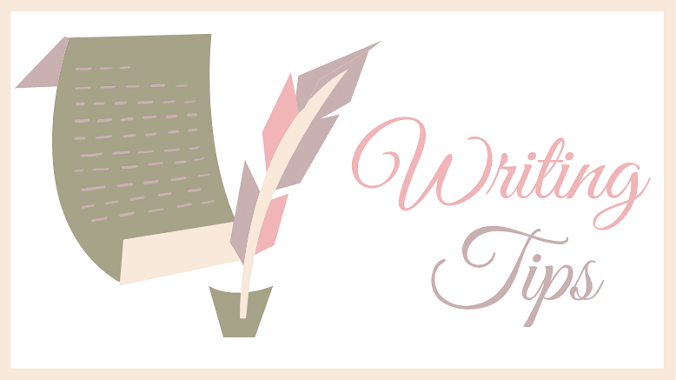 Dealing with Rejection
There is a well-known saying that there are only two certainties in life – death and taxes. However, if you're a writer there's one more – rejection. There is no way you can be a writer without experiencing rejection at some point, so you need to learn how to deal with it.
Many writers might think that the rejection I speak of is the one that is faced if you are intending on going down the traditionally published route. It is true that most writers will be rejected by the agents and/or publishers they submit their work to. Often many times over. Very few get accepted straight away. Some will never get chosen. But this is only the start, particularly if you are independently published.
Those pesky one-star reviews are one such form of rejection. A reader doesn't like your work. Ouch. I have seen writers report on social media that they've taken to their beds upon receiving a bad review. Now they may be exaggerating, or they may not. But it would be more constructive if they could see the experience in a more positive light.
I was delighted to receive my first one-star. To me this meant my book had been read by enough people to show that it wasn't universally liked. Which it wouldn't be because you can't please everyone. So, yay! A milestone reached. See what I did there? I spun the negative into a positive.
This doesn't mean you should ignore the bad reviews. You do need to study them. Discount any that are of no help. For example, I have a one-star that states – This book is not in Polish. Now, I've checked the book page for the offending book and at no point is there so much as a suggestion that the book is in Polish. It felt harsh to be one-starred for this but then I decided that if anyone checked out my one-star reviews and saw this it's not going to put them off, unless they are Polish, of course.
Your writing life is a business so try to see it like that and turn a more considered and clinical eye to any less than flattering reviews. Do they say anything constructive, particularly something that has been brought up in other reviews? If so, take serious note and do something about it, particularly if it refers to typos or editing issues.
Moving on, there are many more ways writers will receive rejection. Applying for promotions is just one. There are many sites out there that will promote your book for you. While with some you can simply choose the day of promotion and pay the money, the ones that curate the content for their emails can't take every book that is submitted to them. BookBub is a prime example. They state they are only able to take 20% of the books that are submitted to them. I suspect the percentage is actually less than that, but then I've been rejected by this site more times than I can count.
More recently I have been rejected for a newsletter swap. My book was apparently not a good fit. While part of me may be hurt on my book's behalf, I saw it for what it is. This particular author clearly knows her readers well and knows what they like. It is going to do my book no good at all if it is placed in front of an audience for which it is not appropriate. Sure, some of those readers might pick it up. A few may even read it. But if the book is not for them then they will let me know, most likely in the form of a low rating or bad review. And while I said all that stuff above about one-stars being great – you don't want them to start multiplying at the bottom of the review graph so they distort that nice curve up to the 5-star line.
So, to sum up, try to see the positive in each rejection, wherever it comes from. I know this is harder when you're having a tough day. But think about it clearly, try to work out why it happened and, leaving aside the hurt you might feel initially, be more analytical in your reasoning about what you do next.
The important thing to remember is that just because you got rejected it doesn't mean you're a failure, and neither is your book. It only means that particular opportunity is not for you at this time. So, keep trying. The worst thing you can do is give up.
---
About the Author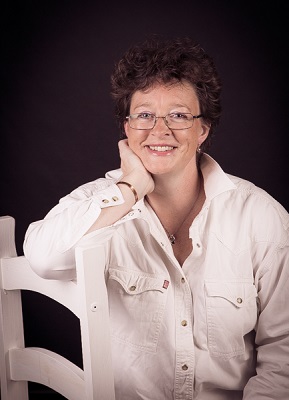 Georgia Rose is a writer and the author of the romantic and suspenseful Grayson Trilogy books and The Ross Duology.
Following a long stint working in the law Georgia set up her own business providing administration services for other companies which she does to this day managing to entwine that work along with her writing.
Georgia's background in countryside living, riding, instructing and working with horses has provided the knowledge needed for some of her storylines; the others are a product of her passion for people watching and her overactive imagination!
Her busy life is set in a tranquil part of rural Cambridgeshire in the UK where she lives with her much neglected husband and dog. Their son, currently at university, comes and goes and their daughter, having delighted them all for long enough, has eventually moved out, got married, and is discovering the joys of being all grown up and having a mortgage.
Author Links
Twitter
Facebook
Instagram
Goodreads
Website
---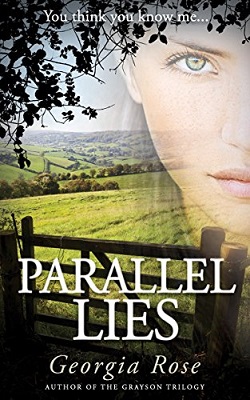 Parallel Lies
Author – Georgia Rose
Publisher – Three Shires Publishing
Pages – 329
Release Date – 12th September 2017
ISBN 13 – 978-0993331893
Format – ebook, paperback, audio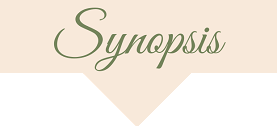 A woman with a hidden past. A new love on the horizon. Will the truth set her free or cost her everything?
Madeleine Ross has meticulously organized her world to leave no trace of her criminal past. After creating a new identity for herself, her only remaining connection to her previous life is the security work she does for a small-town insurance company. But, when she starts falling for her handsome boss, Dan, she's worried letting him in will expose secrets best kept locked away…
As their attraction grows stronger, Madeleine's attempts to keep Dan in the dark go horribly wrong when a dangerous ex emerges from her unsavoury past. After her former flame gives her an offer she can't refuse, she has one choice left: ditch her life as a thief to let Dan in or embrace her shady dealings to destroy her only shot at a happy future…
Parallel Lies is the first book in the Ross Duology, a fast-paced romantic suspense series. If you like troubled heroines, character-driven action, and powerful emotions, then you'll love this thrilling novel.
Purchase Online From:
---
The above links are affiliate links. I receive a very small percentage from each item you purchase via these link, which is at no extra cost to you. If you are thinking about purchasing the book, please think about using one of the links. All money received goes back into the blog and helps to keep it running. Thank you.