How to Find Time to Write by Nadine Barrett – Writing Tips
How to Find Time to Write by Nadine Barrett – Writing Tips
Our new segment for 2022 is for new authors/writers and written by published authors, titled – Writing Tips. These posts will be shared with you every Wednesday. Our latest post is from author Nadine Barrett on the subject 'How to Find Time to Write When You Have a Busy Life'. This post contains affiliate links.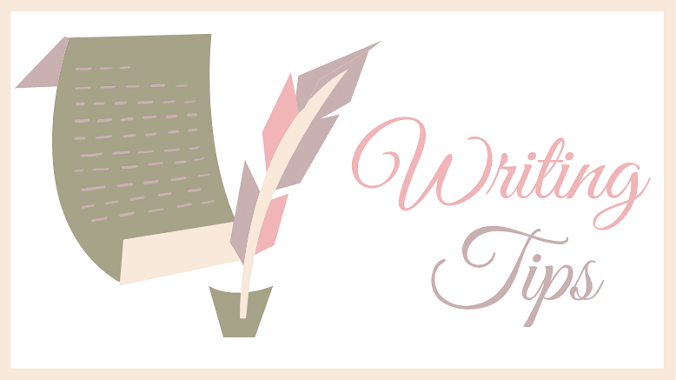 How to Find Time to Write When You Have a Busy Life
In 2002 the New York Times shared that 81% of people surveyed in the USA wanted to write a book someday. I bet many of you don't just think you have a great book in you but you've actually sat toiling with ideas and book titles late at night. You may even have envisioned yourself at your book signing or talking about your work in an interview. However far you have reached; from that niggling pull, putting pen to paper or all the way to typing a draft; writing each page is the biggest hurdle!
We are too busy being busy!
We all have the common problem of being too busy to do something new. Life is fast paced and jam packed these days. The thing is no matter how much you put that thing you really want to do off, it won't stop the washing piling up, the bills arriving in the post or the other dozen tasks we fret over each day being there. We end up instead going in a new direction, sticking to the routine and not pursuing our dreams. Why? We don't know what to do first, we worry about not being able to accomplish the end result and we think we need to know how to complete every step before we start. We build up anxiety about something that hasn't happened yet so the increased stress paralyses us. This then stops us thinking clearly and creatively. We also begin to list all the more important things we have to do and resign ourselves to being too worried and too busy to start! The thing is, you and your aspirations are important. Your ideas and your words can touch lives for the better. Being fulfilled and making an impact are worth making time for.
What can you do to break the mould?
1 – Decrease the time you spend on current tasks. You will work more intensely for less time & increase productivity. Try setting a timer to keep you on track.
2 – Plan chapter titles & bullet point content. This way you can break one big job into mini manageable tasks.
3 – Plan Ahead. Get a wall calendar and set reminders to alarm on your phone or smart devices. Give yourself a day each week (or even month if you are super stretched) to draft each chapter. The routine will soon become second nature to sit and create, same time, same place on a regular basis.
4 – Tell everyone when you will be unavailable because you are working on something exciting. Include your friends, family, neighbours and even announce on social media if it's helpful. I always find that being accountable to others makes me show up & stay on task.
5 – Fill your world with inspiration so you will keep going even when the motivation wanes. Listen to podcasts, read blogs and join groups on Facebook for writers, so you can get all the support, information and inspiring stories you need.
You can use the same principles when researching self-publishing vs a book deal route, connecting with designers or considering editing costs. It doesn't matter what stage of the writing journey you are on, making time to reach those milestones is imperative. By following these tips, you cannot accidentally be double booked, wake up and forget what you promised yourself to do and will avoid spending hours procrastinating where to start.
Make a plan, stick to it and stay inspired.
---
About the Author
Nadine Barrett is the founder of Just Me On Life Coaching. An award-winning leader, international best-selling author & transformational coach specialising in connection, clarity and confidence. She holds space for those ready to play at 100% in their lives, figure out what's keeping them stuck & learn how to move forward with power & confidence.
Author Links
LinkedIn
Instagram
---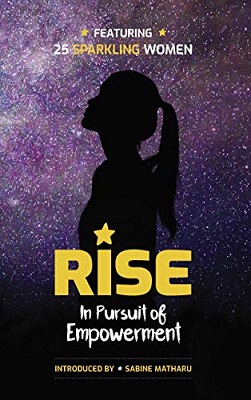 Rise


In Pursuit of Empowerment
Author – Various
Publisher – Reach For Greatness Publishing
Pages – 174
Release Date – 27th February 2019
ISBN 13 – 978-1916029705
Format – ebook, paperback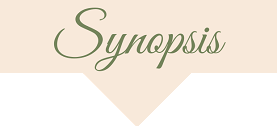 Written for and by inspirational entrepreneurial women whose hidden creativity and business acumen is eager to come out despite facing an array of traumatic experiences, mindset and domestic battles, RISE – In Pursuit of Empowerment, published by Reach for Greatness Ltd., is a beacon of hope for all women.
Through the incredible stories of 25 women, you will learn that while obstacles are a given, you also have what it takes to rise above challenges, create a space and niche for yourself and turn impossible experiences into incredible opportunities that are profitable and fulfilling at the same time. RISE – In Pursuit of Empowerment, the first in a series of 4 books, will teach you:- How to tap into your intuition and inner strength to overcome stress, grief and trauma – How to take the challenges you have and turn them into opportunities – How to rise above the noise and come out victorious – Why your inner woman is a force to be reckoned with and – How to overcome substantial obstacles to live a more fulfilling and well balanced life.
Purchase Online From:
---
The above links are affiliate links. I receive a very small percentage from each item you purchase via these link, which is at no extra cost to you. If you are thinking about purchasing the book, please think about using one of the links. All money received goes back into the blog and helps to keep it running. Thank you.