Direct Hit by Mike Hollow – Book Review
Direct Hit by Mike Hollow – Book Review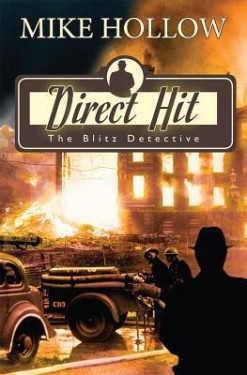 Direct Hit
The Blitz Detective Book One
Author – Mike Hollow
Publisher – Lion Fiction
Pages – 304
Release Date – 20th March 2015
Format – ebook, paperback
Reviewer – Stacey
Rating – 4 Stars
I received a free copy of this book
Contains Affiliate Links

The jagged blast of high explosives rips through the evening air. In the sky over East London the searchlights criss-cross in search of the enemy. On the first night of the Blitz, a corpse is discovered in a van in the back streets of West Ham. Detective Inspector John Jago recognizes the dead man as local Justice of the Peace Charles Villiers. But a German bomb obliterates all evidence.
Villiers was not a popular man, both powerful and feared. As the sirens wail, the detective must start matching motive to opportunity and it doesn't help when his boss foists an intrusive American journalist on him.
Jago soon discovers the dead man held many secrets, some reaching back to World War I. A lot of people wished Villiers dead and an air raid is a good time to conceal a murder.

Direct Hit, is a compelling murder mystery, set during World War Two.
When local Justice of the Peace, Charles Villiers, is found dead in his car, it's up to Detective Inspector John Jago, of West Ham CID, to find who killed him and why. There's just one problem. During a shelling by the Germans, the body is blown up, along with any evidence. Now Jago has a real task on his hands.
The investigation leads to the conclusion that Villiers was not a very nice man, given his role as Justice of the Peace. It also turns out that there were alot of information that no-one knew about the man.
Written expertly you wouldn't believe that this is Mike Hollow's debut novel. The attention to every little detail is profound, and gives you a real sense of life during the war and the impact that it had on the people who lived through it.
Running along the main theme of discovering who the killer is, we also get to discover information about the detective leading the investigation, learning about his earlier life, and what makes him tick.
The book doesn't so much tell us what happened, but more shows us how Detective inspector Jago uses his detective skills to piece together the evidence, including information on Villiers that is less than favourable.
Working alongside his new assistant Detective Constable Cradock, and later American Journalist Dorothy, Jago uncovers more than he bargained for, especially when another man linked to the case, turns up dead.
Mike has created wonderful, strong characters that you can empathise with, and are warming. I loved Detective Inspector Jago, as he reminded me of Sherlock Holmes with the manner in which he understood and studied the evidence in order to discover the truth and bring the culprit to justice.
Direct Hit is thoroughly enjoyable and kept me gripped. I love a good nostalgic book and this didn't disappoint. It certainly had plenty of depth to it.
Book Reviewed by Stacey
Purchase Links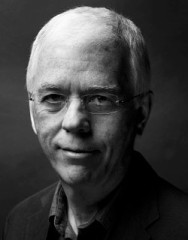 I first got into print when I was eleven. A boys' comic published a feeble limerick I'd sent them and paid me five shillings, a fat sum at that age. But the postal order was nothing compared with seeing my words in print.
After that I kept writing – teenage poems for a late-1960s "underground magazine", then grown-up poems, and later a happy mix of copywriting, journalism, editing and translating. All ways of getting paid for playing with words.
My CV? I was born in 1953 in the Essex County Borough of West Ham – home of the Blitz Detective – on the eastern edge of London. I grew up mainly in Romford and went to the Royal Liberty School, then studied Russian and French at Cambridge University.
My first job was translating for the BBC, and I did various jobs there for sixteen years before moving to work in communications for development agency Tearfund, travelling widely in Africa, Asia and Latin America. In 2002 I went freelance as a writer, editor and creative project manager. Now I earn a living by translating and spend the rest of my time in the cellar of my house in Hampshire chronicling the adventures of the Blitz Detective.
Why write detective novels? Because I enjoy reading them and I love to create entertaining stories. Why set them in that place and time? Because overnight the Blitz turned everyday existence into a life-and-death struggle for ordinary people – and some of them were my family.
Author Links