Draw with Illustrator Siân Roberts – Guest Post
Draw with Illustrator Siân Roberts – Guest Post
Today on the blog we welcome illustrator Siân Roberts, with her guest post 'Drawing Princess Prue' as part of the blog tour for 'Never Mess with a Pirate Princess' by Holly Ryan. Available now in hardback and from the 5th August 2021 in paperback. This post contains affiliate links.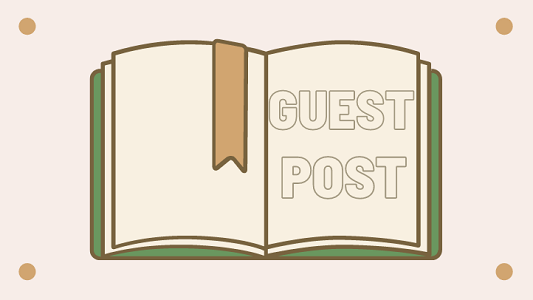 Drawing Princess Prue
Below you will find a how-to guide from illustrator Siân Roberts on how to draw Princess Prue our feisty, brave heroine from 'Never Mess with a Pirate Princess' and a YouTube video on drawing too.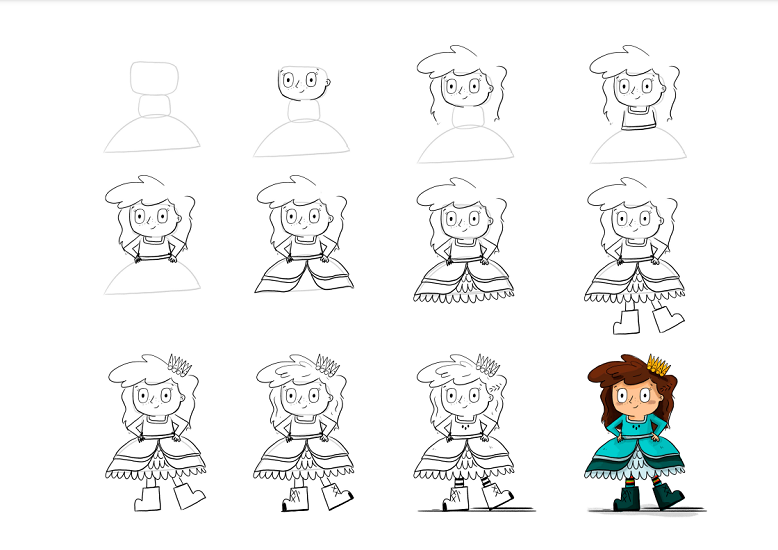 ---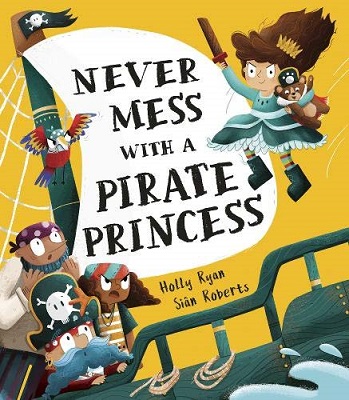 Never Mess with a Pirate Princess
Author – Holly Ryan
Illustrator – Siân Roberts
Publisher – Little Tiger Press
Pages – 32
Released – 5th August 2021
ISBN-13 – 978-1788818704
Format – paperback, hardcover

Princess Prue was sweet and fair, till PIRATES stole her teddy bear! Don't they know?! You NEVER mess with Prudence – pirate AND princess!
A feisty, mould-breaking heroine for adventure-hungry toddlers.
I reviewed Never Mess with a Pirate Princess back in March and awarded the picture book 4.5 stars. I have put my review below for you to have a read of.
Princess Prudence loved her teddy bear, she took him everywhere with her, until one day she falls asleep with him on her knee and a pirate takes the opportunity to steal him. Prudence decides she is going to get her teddy bear back and takes on the crew of the pirate ship out at sea. She isn't scared of a few pirates!
Never Mess with a Pirate Princess is an exciting and amusing children's book featuring a brave young princess taking on a crew of dastardly pirates. To do so she needs to become a pirate too, oh and ride a goat! I can see children enjoying the adventurous and daring plot and having a giggle too.
The book is beautifully illustrated with bright, full-page drawings that have a lot of detail to them and capture the story perfectly, meaning those who are learning to read or non-readers can follow the plot easily too.
The book is mainly told in a rhyming style. There were a few words that didn't work fully which was a shame, but I'd say around 95% of it rhymed. The plot flowed easily and I love to see brave young girls in children's books, rather than them needing to be helped by a male figure because they are too fragile.
Purchase Online From:
---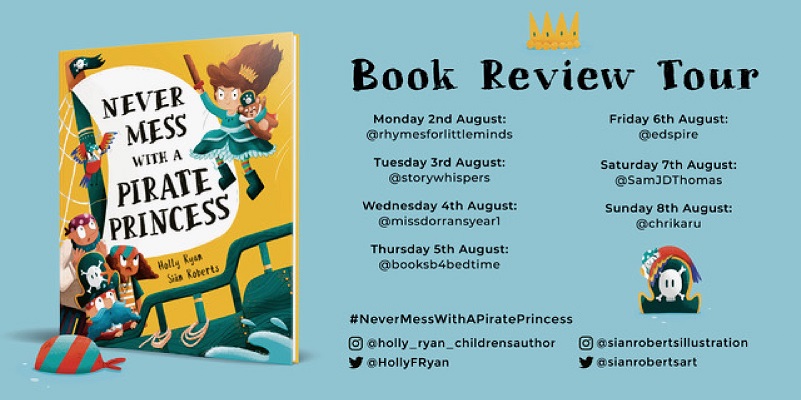 ---
Share your thoughts on 'Draw with Illustrator Siân Roberts' in the comment section below!
---
The above links are affiliate links. I receive a very small percentage from each item you purchase via these link, which is at no extra cost to you. If you are thinking about purchasing the book, please think about using one of the links. All money received goes back into the blog and helps to keep it running. Thank you.
Like us on Facebook – Tweet us on Twitter – Pin us on Pinterest