Evil Echoes by Julie Haiselden – Book Review
Evil Echoes by Julie Haiselden – Book Review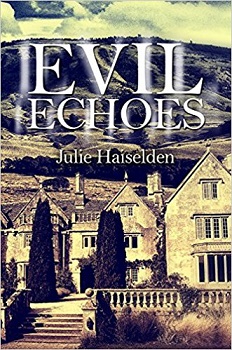 Evil Echoes
Author – Julie Haiselden
Publisher – Austin Macauley
Pages – 283
Release Date – 31st October 2016
ISBN-13 – 978-1786294777
Format – ebook, paperback
Reviewer – Kevin Ansbro
I received a free copy of this book
Post Contains Affiliate Links

Lizzie Tester works for the Knightley family. She has risen through the ranks having started in the laundry and is now a lady's maid. She has been asked to accompany the Knightley family from their main home in Kent to their holiday property, Highfields House in the Lake District.
Ever since Lizzie arrives she cannot shake an uncomfortable feeling about the place but once strange things start happening Lizzie starts to believe that there is more to this feeling than she first suspected. It isn't long before people start dying and Lizzie is caught in the middle. What is happening and how are these deaths connected?

This is a fascinating – and quintessentially English – piece of historical fiction, set in the final quarter of the 19th century.
Young Lizzie Tester, inscrutably eloquent beyond her humble status, is initially put to work as a laundry maid under the patronage of the Knightley family. Pleasingly, author Julie Haiselden writes about Lizzie's upstairs/downstairs life, in the service of nobility, with an understated elegance that perfectly suits the subject matter.
Naturally this proximity of affluence and poverty forms a powerful dichotomy; the masters and mistresses are aloof and handcuffed to duty, while the servants are good-natured and wonderfully Dickensian. And there is also a gratifying cameo performance from a butler whose unwavering pomposity knows no bounds.
This intriguing story gathers at a steady pace and moves to the Knightley's holiday home in the Lake District: I'd go so far as to say that this is a 'Far From the Madding Crowd/Downton Abbey/The Hound of the Baskervilles'-style tale of unrequited love, blackmail, missing persons, local scandal and murder.
Haiselden, who might well have been Agatha Christie in her previous incarnation, creates the perfect country detective in Inspector Bishop, a policeman who encourages community tittle tattle and employs chicanery to glean useful titbits of information.
While whispers of unsolved mysteries and unspeakable abominations hang in the air, a character worthy of a Thomas Hardy novel appears on Lizzie's radar in the form of strong-but-silent innkeeper, Obed Daniels (Gabriel Oak to her Bathsheba Everdene).
Julie Haiselden is an accomplished author whose evocative prose transported me to late 19th century England. In similarity to Agatha Christie, she creatively develops the story via a solid plot structure, and by offering us glimpses of her characters' psychology. And (as should always be the case in a murder mystery) there is a startling dénouement!
Book reviewed by guest reviewer, author Kevin Ansbro
Purchase Links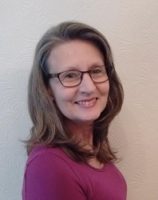 I have now achieved a long held ambition to become a published author!
My jumbled thoughts of backdrops, plots and characters kept intruding into my life in such a way that I felt I had to breathe life into my ideas by assembling them in order and then putting them into print.
As a budding writer there have been unforeseen problems along the way.
1. Studying people rather too intently if they have traits that may possibly warrant inclusion in a story.
2. Losing track of time and finding the minutiae of life inconvenient when it interferes with thought processes.
3. Blurring the lines between reality and fiction and accusing long-suffering partner of misdemeanours committed by characters.
I very much hope you enjoy reading Long Shadows and my new novel Evil Echoes (a Victorian prequel) will be published shortly.
Have a read of our interview with Julie – The Writing Life of Julie Haiselden
Author Links
www.jhbooksblog.wordpress.com
@juliehaiselden
Facebook
Meet Guest Review – Author Kevin Ansbro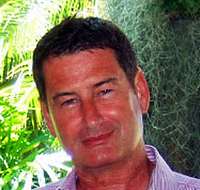 I was born of Irish parents, and have lived in Malaysia and Germany.
My formal education was at Hamond's Grammar School in Swaffham, and at the Norfolk College of Arts and Technology (Stephen Fry being a much more famous former student).
Perhaps incongruously for an author, I have a background in karate and kickboxing and have also travelled extensively – particularly in the Far East.
I'm married (to Julie), and currently live in Norwich, England.
Stuff about me: I'm a foodie; I value good manners, love and friendship above all else; I am constantly putting my foot in it: I love to laugh, but sometimes do that 'snorty pig' noise when I do!
I'm also easy-going and extremely friendly; come on over and have a chat – I'll put the kettle on!
Links