A First Book of Animals by Nicola Davies – Book Review
A First Book of Animals by Nicola Davies – Book Review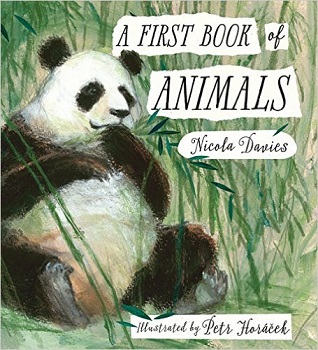 A First Book of Animals
Author – Nicola Davies
Illustrator – Petr Horacek
Publisher – Walker Books
Pages – 108
Release Date – 6th October 2016
ISBN-13 – 978-1406359633
Format – Hardcover
Reviewer – Stacey
I received a free copy of this book
Post Contains Affiliate Links

Nicola Davies, the award-winning author of A First Book of Nature, presents a spellbinding treasury of poems about the animal world, illustrated in breathtaking detail by Petr Horacek.
Polar bears playing on the ice, tigers hunting in the jungle, fireflies twinkling in the evening sky and nightingales singing in the heart of the woods – there are animals everywhere.
From blue whales to bumblebee bats and everything in between, A First Book of Animals takes you all over the planet to visit all kinds of different creatures. This book is a glorious celebration of life in the wild in all its variety and splendour, and belongs on every child's bookshelf.

A First Book of Animals is quite a heavy book, with thick, glossy pages adorned with colourful images. It would be perfect for the use in primary schools, or a book to flick through on the floor at home.
It contains lots and lots of factual information about lots of different animals, and is split into five sections:
Big and Small
Colours and Shapes
Animal Homes
Animal Babies
Animals in Action
Opening with the Biggest mammal in the world, the Blue Whale, we then see and read about the different sizes of other animals from around the world, including the smallest bird – The Hummingbird, to the smallest mammal – The Bumblebee Bat.
The book then moves on to teach children about the different colours and shapes of animals, such as why Tigers have stripes, and Camels have humps. Plus lots more facts from the other three sections.
With 108 pages, you get a lot for your money, toyed with beautiful illustrations and facts told in a fun way, children will love A First Book of Animals. From little children who will be able to coo over the drawings, to older children who will love learning new things, eager to tell their friends.
Book Reviewed by Stacey
Purchase Links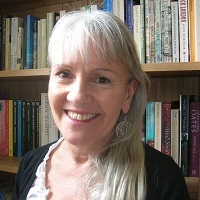 I don't remember a time when I wasn't fascinated by animals. From the moment I could walk I was out in the garden watching ants and worms, and collecting snails as pets.
I had my first pair of binoculars for my eighth birthday. They were so big, I couldn't hold them steady for more than a few seconds. I can still remember the very first bird I saw through them: a male blackbird with his golden-yellow eye ring and sooty black feathers.
My first job was studying geese in Scotland, my second was hand rearing jackdaws and my third was watching humpbacked whales from an uninhabited island in Newfoundland! In the last two years I've returned to studying animals and have been helping out on a long term study of sperm whales, sailing in the Sea of Cortez, and the Caribbean off the island of Dominica.
I've seen all sorts of animals, all over the world: chameleon's in Madagascar, turtles in the Seychelles, walruses in the Arctic, bat eared foxes in Kenya, salt water crocodiles in Australia. But I still love the animals that are within reach of my home in Wales: the ravens and red kites, the grey seals and the choughs, the roe deer and foxes, even the blackbirds that nest in my tiny garden.
Author Links