Who We Are! by Robie H. Harris – Book Review
Who We Are! by Robie H. Harris – Book Review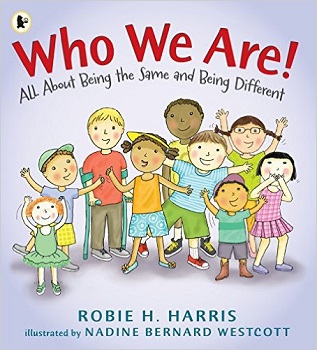 Who We Are!


All About Being the Same and Being Different
Author – Robie H. Harris
Illustrator – Nadine Bernard Westcott
Publisher – Walker Books
Pages – 40
Release Date – 7th April 2016
ISBN-13 – 978-1406367393
Format – paperback, hardcover
Reviewer – Stacey
I received a free copy of this book
Post Contains Affiliate Links

Join Nellie, Gus, baby Jake, and their parents at Funland as they go on rides, watch performers, and play games along with many other children and grown-ups. As they enjoy their excursion, they – and young readers – notice that people are the same as one another in lots of ways, and different in lots of ways too.
Accessible, humorous, family-filled illustrations; conversations between Gus and Nellie; and straightforward text come together to help children realize why it's important to treat others the way they want to be treated and the way you want to be treated – whether a person is a lot like you or different from you, a good friend or someone you have just met or seen for the first time.

Who We Are!, is a book for teaching children that in this world, there are lots of different people, and no-one is the same. From our skin, eyes, hair colour, to our height, weight, the clothes we wear and the way that we act, we are all different and unique.
It teaches children that it is good to be different, and that the world would be a boring place if we were all the same.
We go on a journey to Funland with Nellie, Gus, their baby brother Jake, and mum and dad. Whilst there, they notice that there are a lot of people and just how different everyone is.
The book, even-though it is only 40 pages long, does have a lot of text on each page. Because of the length of time it takes to actually read, and the subject it is covering, I would say this book is more for children aged between 6-10 years. Although younger children may just like to look at the illustrations, rather than read the book, as these too show that people are different.
Who We Are! would be the perfect book to have at school, to educate children about the world and it's occupants whilst they are young, and hopefully help them understand that it is perfectly normal for people to look different from themselves.
Book Reviewed by Stacey
Purchase Links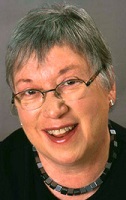 Robie H. Harris has written many award-winning books for children of all ages, including the definitive Family Library about sexuality: IT'S PERFECTLY NORMAL, IT'S SO AMAZING!, and IT'S NOT THE STORK! She lives in Massachusetts.
Author Links