Good Night Like This by Mary Murphy – Book Review
Good Night Like This by Mary Murphy – Book Review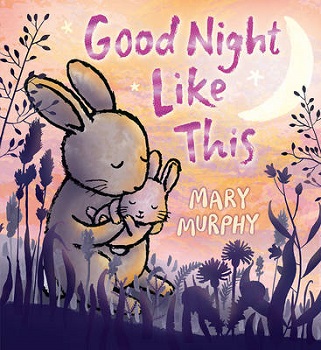 Good Night Like This
Author – Mary Murphy
Publisher – Walker Books
Pages – 32
Release Date – 1st September 2016
Format – paperback, hardback
Reviewer – Stacey
I received a free copy of this book
Post Contains Affiliate Links

The perfect bedtime read, snuggle down with this adorable new book from Mary Murphy, creator of A Kiss Like This and Say Hello Like This, as she invites you into lots of different little snorey, twitchy, cuddly animals' homes as they get ready to go to sleep.
With a beautiful sleepy action on every split-page, a lulling, rhythmical text and a cast of cute animal families, this book is sure to emit lots of oooh, aaaahs and . zzzzzz.

Good Night Like This, is a beautiful young children's book telling the story of how different animals go to sleep, via a series of illustrations, showing the baby animals awake and then a flap that you lift to reveal how the babies go to sleep.
There are plenty of animals to keep the little ones interested, from rabbits to mice, ducks to bears and even fireflies.
With it's soothing tones and enjoyable story-line, Good Night Like This is perfect for sharing some quality time with your little ones, and reading a heart-warming bedtime story together.
Reviewed by Stacey
Purchase Links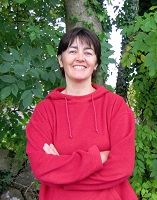 As a child
As a child, Mary was a constant reader. Her favourite books included Mary Poppins, Peter Pan and Tom's Midnight Garden. She also loved any stories about animals. Mary was the third of six children.
As an adult
Mary lives in Galway, Ireland, and describes herself as "fairly outdoorish, but not sporty". She loves walking, swimming, reading and cycling.
As an artist
Mary studied Illustration and Design in Dublin before freelancing as an illustrator. She has always written for pleasure, and soon began developing ideas for children's books following the antics of characters she had already visualised. A technique she sometimes uses is to draw the character in different situations, and then see what follows on from there.