My Name is Book by John Agard – Book Review
My Name is Book by John Agard – Book Review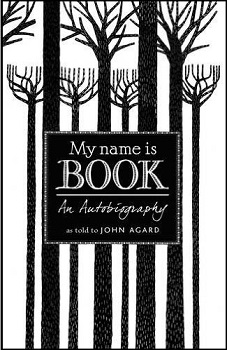 My Name is Book: An Autobiography
Author – John Agard
Illustrator – Neil Packer
Publisher – Walker Books
Pages – 144
Release Date – 4th August 2016
Format – ebook, paperback, hardback
Reviewer – Stacey
I received a free copy of this book
Post Contains Affiliate Links

Quirky and humorous, part poetry, part reflection, this is the story of the book told by none other than … BOOK!
This extraordinary character begins by reminding us of his origins in oral story and clay tablets, then ponders on papyrus, parchment and paper, and on being a scroll who finally gets a spine. We see Book lovingly illuminated by monks in medieval monasteries, then witness the massive changes brought about by the invention of the printing press, and the coming of paperbacks and eBooks in the 20th century.
But Book's not the straightforwardly chronological sort, and can't help musing – and those musings, whether they're on the evolution of the alphabet, libraries, book-burning or blurbs, are delightful and thought-provoking. Sixteen years of reflection and observation have gone into this charming title.

"My name is Book and I'll tell you the story of my life"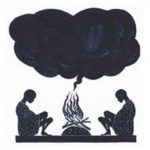 From the earliest tales told around the campfire to modern day e-readers, 'My Name is Book: An Autobiography' takes you on a journey through time to discover how books came to be, and who could be more better equipped to tell that tale, than book him/herself? This is his/her life story.
What a novel idea, pardon the pun! The concept of getting factual information across in an interesting, easy to understand, unique way, and to hear about the past from the direct source.
This book is fascinating from beginning to end, and I have broadened my knowledge in the process of reading it. Such as, I had never even heard of the Phoenician people, never mind knew that they were the creators of phonetics. Want to know who they were and how they came up with the idea? Then read the book, all the answers are inside!
Alongside Book's biography, there are plenty of black and white illustrations drawn by the wonderful artist, Neil Packer. He has used different fonts and styles to represent periods in history. There are also plenty of various quotes from philosophers and famous people, that have been spoken about books, throughout the ages, including "The Paper Burns, but the words fly away" by Akiba Ben Joseph.
Children will love travelling with Book, and hearing his/her story, and what could be a better way to gain knowledge and educate than by reading, after all, reading is power, and without books, there would be no reading.
Book Reviewed by Stacey
Purchase Links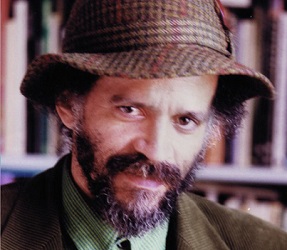 John Agard was born in Guyana and emigrated to Britain in 1977. He has worked as an actor and a performer with a jazz group and spent several years as a lecturer for the Commonwealth Institute, travelling all over Britain giving talks, performances and workshops. He has visited literally thousands of schools and enjoys the live contact and the joy of children responding although it can be hard work.
John Agard started writing poems when he was about 16 – some of these early efforts were published in his school magazine. Many of his poems now are composed while looking out of train windows.
"Try the best with what you have right now
If you don't have horse, then ride cow."
It is in his poetry that John Agard makes his greatest contribution to children's literature. Like the best authors, he brings something unique to children's experience – a view of the world tempered by his own childhood, a feeling for the rhythms and cadences of its language, and a sophisticated understanding of the advantages and limitations of several forms of English. That he can make the "standard" forms work superbly is evident from many of his poems for adults. For children, with whom he communicates more directly, the lyrical Guyanese forms serve his purposes to perfection.
Agard is not a literary poet but also a performing poet and has a strong sense of his audience. When he writes for children, he seems to see them sitting at his feet. He is more interested in the ideas and words he is delivering to them than in the creation of complex fictional characters with whom his readers might engage. He lives in Sussex and is married to Grace Nichols, a respected Caribbean poet and co-author of a collection of Caribbean nursery rhymes, NO HICKORY, NO DICKORY, NO DOCK.
Author Links