Eva and the Monster Who Stole all the Hugs by Eva Cooper – Book Review
Eva and the Monster Who Stole all the Hugs by Eva Cooper – Book Review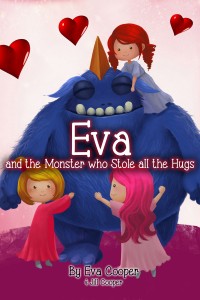 Eva and the Monster Who Stole all the Hugs
Authors – Eva Cooper & Jill Cooper
Publisher – CreateSpace
Pages – 22
Release Date – 24th August 2016
Format – ebook, paperback
Reviewer – Stacey
I received a free copy of this book
Post Contains Affiliate Links

A colorful lonely monster. A little girl with a big heart. A whirlwind adventure!
Oh, no! The loneliest monster in town has stolen all the hugs and kisses for himself! When six-year-old Eva and her friends discover what's happened they embark on a journey to find the missing hugs!
Along the way, they'll discover what it means to love and never give up. Can they make friends with the blue cuddly monster and show him what friendship is all about?

This story written by Jill Cooper's daughter is wonderfully imaginative and will be a big hit with young children.
This short picture book is all about a monster who thinks no-one likes him, but just wants to be loved so he steals peoples hugs to make himself feel better. Eva and her friends set off on a mission to discover who has taken all the hugs.
There are lots of colourful, beautifully drawn illustrations that really capture the eye. Eva and the Monster Who Stole all the Hugs is a fantastic first book by Eva, who with looking at this book will go far in her writing career.
Book Reviewed by Stacey
Purchase Links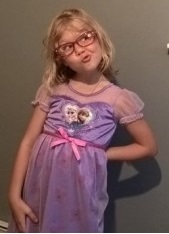 Eva Cooper, daughter of Jill Cooper, Author, lives in Danvers, MA with her parents and two cats. She is very creative and loves to draw and write stories. When she grows up she wants to be a fashion designer, teacher, and astronaut.