Evolution of a Story by Tam May – Guest Post
Evolution of a Story by Tam May – Guest Post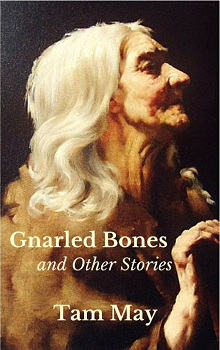 Gnarled Bones
Author – Tam May
Publisher – Dreambook Press
Pages – 70
Release Date – 5th November 2016 (paperback)
19th January 2017 (ebook)
ISBN 13 – 978-0998197906
Format – ebook, paperback
Contains affiliate links

Gnarled Bones and Other Stories is a book of five uncommon tales of loss, fear, and guilt.
In this collection, strange and sometimes spooky events have a profound effect on characters' lives. A newly divorced woman goes back to school to begin a new chapter of her life only to find herself circling back to where she started. A woman and her friends spend a day at the circus but the innocent fun mingles childhood nostalgia with brutal fear. A woman ventures out of her isolated apartment one quiet Saturday afternoon to an art exhibit that leaves an eerie imprint on her psyche*. A middle-aged violinist reveals the mystery behind his declining artistic powers to a stranger on a train. And the title story weaves journal entries and first-person narrative to paint a picture of the complicated bond between an orphaned brother and sister.
These stories leave an impression of the present and future in the shadow of the past.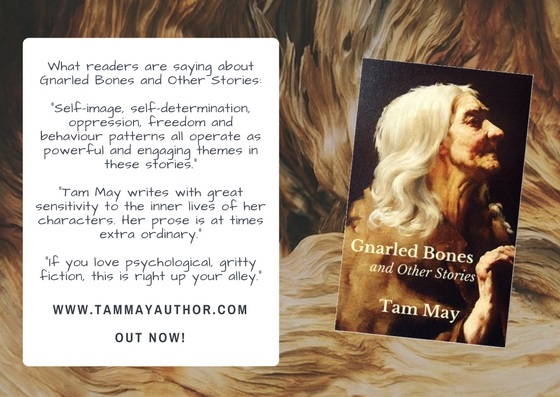 Guest Post – Evolution of a Story
Anais Nin once said that she felt a little guilty when people complemented her on how natural her diaries read to them. She admitted that even though her diaries may feel "in the moment", a lot of work went into editing and polishing. This is true, I think, for all writers of all genres. We slave over multiple drafts and edits, getting feedback from objective readers, colleagues, mentors, and editors.
The title story of my new collection Gnarled Bones and Other Stories went through many edits – thirteen, to be exact. I usually don't archive all the drafts of a short story but "Gnarled Bones" is an exception because I wrote and worked through earlier drafts during a university writing course I was taking. Looking over the drafts and feedback I received from a wonderful and caring professor, it struck me how the evolution of a story is something readers don't see. Every single story changes and matures a writer's voice and craft as it improves with edits and feedback.
The story "Gnarled Bones" came into being in a different way than my other stories. I didn't start with a situation or a character or a feeling. I started with a structure. I was taking an independent studies course with my professor, Dr. Jacqueline Kolosov, a very talented writer herself with nurturing and patience of steel for young writers who, like me, didn't always know what they were doing. The course was about the short story form and Jackie suggested I read Alice Munro's book Runaway. One story in particular, "Powers" – www.buriedinprint.com interested me because Munro experimented with structure, integrating narrative, journal entries, and letters into the story to give a sense of the main character and her emotions. Jackie suggested I write a story in the same way.
I submitted the first draft to Jackie in February of 2006. At the time, I was uncertain of my writing voice, knowing that I wanted to write psychologically about characters but not feeling confident enough to really dig deeply. So I was exploring genre fiction as a way of writing more "acceptable". I was very interested in historical fiction, as I've always loved history. So the first draft of my story was set in the late 19th century. The word choice and style followed the pattern of the 19th century fiction I loved to read. The story focused on the relationship between the main character Emma and her brother Denny in a 19th century conventional way. Their mother played a role in the story and the character of Priscilla was a major player. So was Tommy, the man that Emma eventually marries. The style was chatty, directed outward in terms of how the characters react to what is happening around them. The story was told in third-person narrative weaved together with journal entries in Emma's voice and the last four or five pages were made up of letters Emma sent to different people.
Purchase Links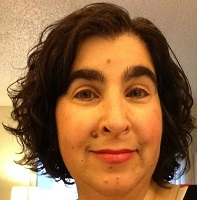 Tam May was born in Israel but grew up in the America. She earned her college degree in English before returning to the States, where she currently resides. She has a Master's degree in English and worked as an English college instructor and EFL teacher before she became a full-time writer. She started writing when she was 14 and writing became her voice. She writes dark psychological fiction that explores psychological realities informed by past experiences, dreams, emotions, fantasies, nightmares, imagination, and self-analysis.
Her first work, a short story collection titled Gnarled Bones And Other Stories is out now in paperback and will be out in ebook on January 19, 2017. She is currently working on a novella series called The Waxwood Series, set in a Northern California resort town. The series explores the crumbling relationships between members of the Alderdices, a wealthy San Francisco family.
In Book 1, The Order of Actaeon, The Alderdice son and heir falls into the hands of a charismatic older man obsessed with power and leadership during a summer vacation in the resort town of Waxwood. The second book, The Claustrophobic Heart, brings in Gena Flax, a young woman who must cope with the mental deterioration of her aunt during their summer stay at Waxwood. In the last book of the series, Dandelion Children, the daughter of the Alderdice family is drawn into the disturbed life of the man who ruined her brother one rainy summer in Waxwood.
She is also working on another book titled House of Masks about a woman who, mourning the death of her father, breaks free of isolation and loneliness when she is drawn into the lives of her two neighbors, one eccentric and one mysterious.
She currently lives in Texas but calls San Francisco and the Bay Area home. When she's not writing, she's reading classic literature and watching classic films.
Author Links
www.tammayauthor.com
@tammayauthor
Facebook
Pinterest
Goodreads