Seven Steps to Happiness by Stella Newman – Book Review
Seven Steps to Happiness by Stella Newman – Book Review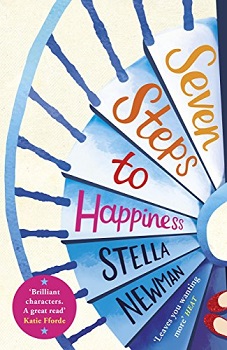 Seven Steps to Happiness
Author – Stella Newman
Publisher – Headline Review
Pages – 352
Release Date – 20th October 2016
ISBN-13 – 978-1472220110
Format – ebook, paperback, audio
Reviewer – Jodie K
I received a free copy of this book
Post Contains Affiliate Links

Is there a formula for happiness?
If it's Netflix, two-for-one Malbec and the perfect toasted-cheese sandwich, Lenny has it covered. But when her friend Juliet finds herself at rock bottom, Lenny realises it's going to take more than that to fix her.
Luckily help is at hand in the form of HappyGuru: a plan which promises happiness in seven easy steps. So when Lenny is asked to research it, she puts scepticism aside and persuades Juliet they should give it a go.
The friends quickly find themselves immersed in mindfulness, juice cleanses and death-defying circus stunts. Yet as Juliet becomes increasingly buoyant, things only get more complicated for Lenny.
Can it be that happiness is only seven steps away?

Seven Steps to Happiness by Stella Newman follows the day to day lives of Lenny and Juliet. Lenny and Juliet are the best of friends, and have been since school, but their lives have taken very different routes. Lenny is bored of her job, bored of her friend with benefits, and all over just a bit stuck in life. Juliet, on the other hand is happily married, with a beautiful daughter and home – although she still has her fair share of problems, too, but I won't spoil that for you!
I absolutely loved both Lenny and Juliet – they are both very well developed characters and I ended up rooting for them both. I felt their pains, their frustrations, and smiled along in their happiness. I definitely didn't struggle in liking Lenny (as I have read a few other people say in their reviews online), and overall I cannot fault Stella Newman whatsoever on Lenny and Juliet. I haven't read a book where I have loved the characters this much in a long time!
I not only have to praise Stella Newman for her character development, but also the evident amount of research that must have been undertaken to create such a complex plot. Rather than skim over details of Lenny's job as a researcher, we see her in the role with the perfect amount of detail – same goes for Juliet's career and the cities visited throughout the novel. This made the novel that bit more realistic, and helped me create a much more vivid motion picture in my mind.
Within this light-hearted easy page turner are some more serious topics – adultery, divorce, unemployment, social hierarchy and much more. All are dealt with very well – realistically and sensitively – and also show the reader that no one is perfect: we all have our own battles in life! That being said, the characters all work through their issues with the help of their friends, which inspired positivity within me. If Juliet can get through her issues with Matt, I can surely get over my much smaller personal issues in life!
I have only a couple of negative points I have to discuss, which are the reason this book wasn't quite up to a 5/5 from me. Firstly, it took me a while to really get into the storyline. The first few chapters seemed quite slow, with not much progress on the plot. Yes – this helped set the scene and develop the characters, but I would have preferred this to be a little bit shorter as I much preferred the second half of the book and would have loved some more chapters there, instead!
I also don't think the blurb accurately represents the storyline – the blurb suggests the app is going to be the focal point of the book, however it actually isn't introduced until quite a way in. It seemed as though the seven steps of the app were rushed or skimmed over, and then the most exciting part of the book is after the app with little to no further mention of it – therefore it seems strange to me that the blurb is based solely around the app.
Overall, I thoroughly enjoyed Seven Steps to Happiness. It was easy to read and I could definitely see this appealing to a large range of ages. I also absolutely loved the foodie elements of the book – boy does it leave you craving a cheese toastie! Seven Steps to Happiness gets a solid 4/5 from me, and I look forward to reading more Stella Newman books in the future!
Book Reviewed by Jodie K
Purchase Links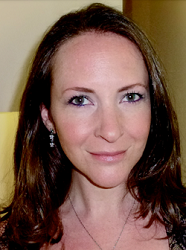 I studied English at Sussex University, then went on to work in advertising, at the BBC and then as a professional food taster. I'm now a full time writer, based in London and I've written four novels: Pear Shaped, Leftovers, The Dish and Seven Steps to Happiness, as well as the festive e-short story, A Pear Shaped Christmas.
I blog about restaurants, food and writing and you can follow me on Twitter and look at my piccies on Instagram. I promise I'll never post a selfie of my bottom.
Author Links
www.stellanewmansblog.wordpress.com
@stellanewman
Instagram
Goodreads