End of the Roadie by Elizabeth Flynn – Book Review
End of the Roadie by Elizabeth Flynn – Book Review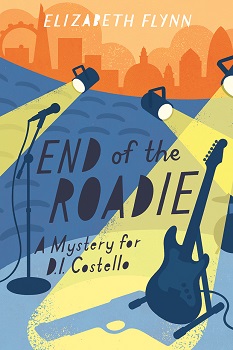 End of the Roadie
A Mystery for D.I. Costello
Author – Elizabeth Flynn
Publisher – Lion Fiction
Pages – 272
Release Date – 15th July 2016
Format – ebook, paperback
Reviewer – Stacey
I received a free copy of this book
Post Contains Affiliate Links

Brendan Phelan, rock star, is playing the Apollo, Hammersmith. The stage show includes guns and whips: as it reaches its climax a shot rings out. The body of Oliver Joplin, one of the road crew, lies lifeless outside the stage door.
DI Angela Costello and her team investigate, but they quickly discover that several stage hands, and Phelan himself, are adept with firearms – and that Joplin was widely disliked and distrusted. So why had Phelan kept him on, despite the reservations of his crew?
Joplin's emails reveal the presence of a shadowy figure stalking the dead man. Who might profit from Joplin's death? Little by little Angela unpicks the web of lies. But unless one person opens up, she can't crack the case. And that is not going to happen.

Detective Inspector Angela Costello is called upon to solve the murder case of Oliver Joplin, long-time roadie to rock star Brendan Phelan. Oliver is shot dead shortly after the bands' gig at the Hammersmith Apollo, in an alleyway that is guarded by the rock stars' security team. With an officer on the scene within seconds of the shooting, you would have thought the killer, or evidence would be easy to find. Not so in this case.
Can Angela and her team sift through all of the lies and hidden secrets, to discover who really shot Oliver, a man despised by so many?
I have a confession to make about this book. I nearly gave up on it! I read until chapter four, but I found myself really struggling with it. I didn't care for the characters and couldn't find a connection with them. I was also a little perplexed at some of the narrative. However being a reviewer, I try not to quit part way through a book, so I ploughed on.
I then realised that I was at chapter ten and I hadn't moved; hadn't even spoken to anyone – I was just absorbed in the story. Something changed, whether that was in me or in the book, I'm not sure, but I found myself submerged in the murder investigation.
D.I. Costello is a stern, but very fair woman. She is definitely a team player and works along with her officers, rather than dictate to them. I loved the connection that she has with her officers, especially Detective Constable Gary Houseman. The two of them reminded me of being in the CID office on my work experience as a teenager, and the verbal exchanges that the officers used to shout at one another in a playful manner, and how they can work effortlessly together without the need for words when needed.
During the investigation, some of the secrets that are uncovered are of a very sensitive nature, especially in today's society. Ms. Flynn has written these difficult plot-lines with compassion and had Angela Costello handling these discoveries with professionalism. They are also approached in such a manner so as not to make the reader feel uncomfortable.
The story takes us on a journey through a web of lies and dead-end trails. As the story unfolds, we are left scratching our heads as to who the culprit could be, leading us into a whodunit scenario, one that I was kept guessing right up to the end.
I'm really glad that I carried on reading, and I can thoroughly recommend End of the Roadie as an enjoyable thriller which you will find hard to put down.
Book Reviewed by Stacey
Purchase Links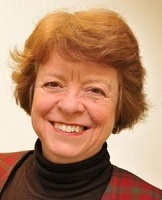 Elizabeth Flynn is a Londoner of Anglo-Irish parentage. She has a background in the theatre both as an actress and in stage management, and has experience in broadcasting. She has most recently worked as a hospital bereavement officer and managed a mortuary so she 'knows the drill' and has used some of this experience in her writing.
Author Links
www.elizabethflynnauthor.com
@Flizzylynn
Facebook