Iffy Magic by S.E. Page – Book Review
Iffy Magic by S.E. Page – Book Review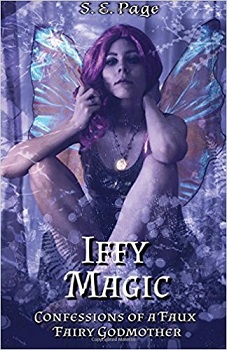 Iffy Magic by S.E. Page


Confessions of a Faux Fairy Godmother
Author – S.E. Page
Publisher – Createspace
Pages – 336
Release Date – 3rd August 2016
ISBN-13 – 978-1535280556
Format – ebook, paperback
Reviewer – Nia
I received a free copy of this book
Post Contains Affiliate Links

Everybody knows the Cinderella story, but no one knows the lie. There never was a fairy godmother, just Primrose Goodwing: a pixie whose magic always comes undone at midnight. Prim has just become the only Goodwing—ever—to fail her fairy godmother test. But she's not ready to give up her wand yet.
Trading her wings to smuggle herself into the Mortal Vale, Prim dreams of proving her worth by whipping up a happily-ever-after for a human venture in the quaint kingdom of Lindonberg. Too bad Ember, the headstrong girl she picks, has her own ideas about happy endings that don't involve the traditional castle and crown. Worse, Prim finds her heart torn by the wily shape shifter Calico, a descendant of Puss n' Boots who hides a dark secret behind his spite for humans.
All Prim's schemes unravel when she discovers that "perfect" little Lindonberg is entangled in a web of intrigue and spells that threatens to annihilate every kingdom in the Mortal Vale. Will her first fairy tale become her last?
In a charming mix reminiscent of the beloved Ella Enchanted, S. E. Page's Iffy Magic is the true tale of the pixie behind the girl with the glass slippers!
Review
I love a fairy tale retelling and this one didn't disappoint. This is a very original rethink of Cinderella, where Primrose the renegade pixie has taken it upon herself to be a young woman's fairy godmother without the necessary qualifications or magic.
The creativity of this story is what set it apart from other retellings; it was different enough from the Cinderella story that we all know that it wasn't boring or predictable, it looked more closely at the magical elements that control the story and the rules behind them. It also took a step back from the romance and kept at least one foot firmly planted in the realm of common sense, which was especially good!
That said, the writing style didn't really do anything for me – events unfolded very slowly and didn't pack as much of a punch as I would have liked. I wasn't really able to connect with any of the characters either, which I find always detracts from my enjoyment of a story. I think this is a book better suited to people who enjoy a slow burn with their fairy tales and some internal monologue of the characters.
My favourite character in this book would have to be Ember (can you guess who she represents in the Cinderella world?!), she's quite happily to deal with things on her own without any magical assistance, and has far loftier priorities in her life than marrying a prince.
I recommend this book to fairy tale fans, especially those that love a good unicorn! This book is more about the adventure and the magic than the complexity of characters so if those are things that you love in books, you will adore this magical tale.
Book reviewed by Nia
Purchase Links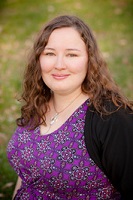 S. E. Page is a YA writer repped by literary agent Natalie Lakosil. She has an M.S. and certification in Secondary English and keeps her quill sharp by scribbling stories and editing Young Ravens Literary Review.
As a child she dearly wished her first initial stood for something adventurous and dashing like Seraphina or Sapphira, but she has grown comfortable with being a Sarah. Two of her three favorite words rhyme: splendiferous and stelliferous; the third word is a secret.
Author Links
www.iffymagic.com
@Sidereal_Quill
Facebook
Instagram
Goodreads