Incandescence by Mehreen Ahmed – Book Review
Incandescence by Mehreen Ahmed – Book Review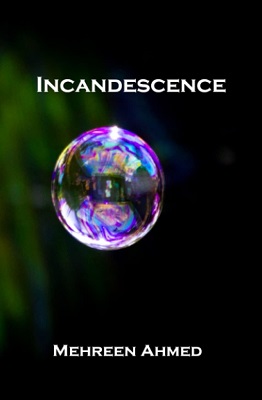 Incandescence
Author – Mehreen Ahmed
Publisher – impspired
Release Date – 8th December 2022
Pages – 408
ISBN 13 – 978-1915819048
Format – Paperback
Star Rating – 4.5
I received a free copy of this book.
This post contains affiliate links.

Synopsis
Spanning over three generations, Incandescence is a book about a fallen aristocratic family set in 1970, Bangladesh. In a nuanced tale of love and betrayal, the protagonist is on an introspective journey of the self, space, and time.
Mila Chowdhury, growing up in this somewhat odd and dysfunctional family, discovers life's intrinsic value. That there is a huge gap between what is and what should be. How does one overcome such limitations and shortcomings? Paradoxically, the answer lay right here, within her own odd family.
'Incandescence' is a family saga from the pen of Australian-based author, Mehreen Ahmed. We meet Mila of the House of Chowdhury, an aristocratic family originally from a village on the Kali River. Flooding caused Mila's grandparents and many others to uproot from their villages and migrate to towns and cities. During the course of the story, we meet Mila's extended family and witness their life successes and struggles against a backdrop of the changing times in East Pakistan as it emerges as Bangladesh.
The linchpin of this family is Mila's grandmother, formidable matriarch, Raiza Chowdhury. She tells us her backstory from when she left her father's wooden palace as a young bride. The plot centres on the complex and sometimes dysfunctional dynamics of this multi-generational family as they try to preserve a façade of nobility despite their diminished wealth.
Themes running through this book include moral values, rules, traditions and customs. We also learn about some Islamic laws, such as allowing a man to take subsequent wives but only if his first wife agrees. We see the polarisation of society with privilege and poverty inequal measure. The author touches on areas such as infrastructure, religion, politics, food, clothing and lifestyle. We witness innermost thoughts, envy, greed, loyalty and betrayals along with a variety of romantic relationships, from the acceptable to the clandestine. Mila takes us into her confidence as she experiences feelings of jealousy and guilt when she finds the man she loves is married to her friend.
Many readers need to be hooked by the beginning of a book and therefore the first chapter needs to pack a metaphorical punch. This story is told through inclusion and we find Mila in a café reminiscing with the aid of her grandmother's diary and her own additions. I felt the start was top-heavy with imagery. Whilst metaphors and similes are very useful literary aids to add depth and colour, there needs to be balance between flowery language and plot. As the tale unfolded, I found myself engaging fully as the layers of the complex lives of these characters were peeled back. I enjoyed discovering the meanings behind some Islamic words and glimpsing the changing times where personal achievement and ambition clashed with a centuries-old ascribed culture and the turmoil this caused.
This book is thought-provoking with a variety of social messages, giving a snapshot of the life of a family living through a civil war and individual challenges to find their place in a fledgling country. I award four-and-a-half stars.
---
Purchase Online:
Mehreen Ahmed
Multiple contests winner for short fiction, Mehreen Ahmed is also an award-winning Australian novelist born in Bangladesh. Her historical fiction, The Pacifist is an audible bestseller. Her works have also been acclaimed by Midwest Book Review, and DD Magazine, Translated into German, Greek, and Bangla, her works have been reprinted, anthologized, selected as Editor's Pick, Best ofs ,and made the top 10 reads multiple times.
Additionally, her works have been nominated for Pushcart, botN and James Tait. She has authored eight books and has been a reader and juror twice for international awards.
Author Links:
---
The above links are affiliate links. I receive a very small percentage from each item you purchase via these links, which is at no extra cost to you. If you are thinking about purchasing the book, please think about using one of the links. All money received goes back into the blog and helps to keep it running. Thank you.