Interview with Author Anthony Bidulka
Anthony Bidulka
I am thrilled to have interviewed author Anthony Bidulka, who shared with us details of his writing life, his book 'Livingsky', which was released on 1st June 2023, and answered a few fun questions. This post contains affiliate links.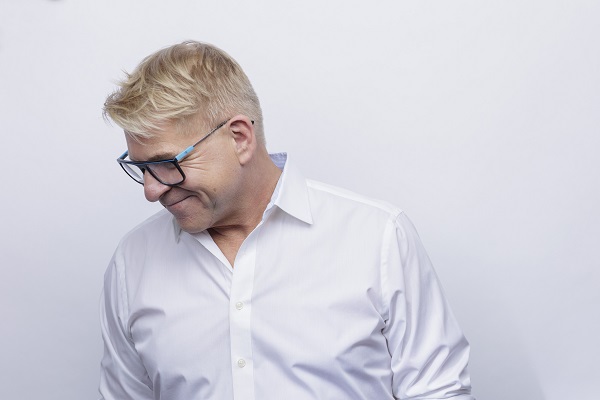 Bidulka's books have been nominated for Lambda Literary Awards, Crime Writers of Canada Awards of Excellence, Saskatchewan Book Awards, and a ReLit award. Flight of Aquavit was awarded the Lambda Literary Award for Best Men's Mystery, making Bidulka the first Canadian to win in that category.
Anthony Bidulka writes traditional genre novels in an untraditional way, developing a body of work featuring underrepresented settings and characters. His alma mater inducted Anthony into the College of Education Wall of Honour and presented him the College of Arts and Science Alumni of Influence Award. He has also received the Ukrainian Canadian Congress Nation Builders Award and was named Saskatoon Citizen of the Year. For his promotion of Saskatchewan through his books, co-founding Camp fYrefly Saskatchewan (a leadership retreat for gender and sexually diverse and allied youth), and volunteer and philanthropic efforts in the community, Anthony was recently honoured by the selection of a two-part park in Saskatoon to be named Bidulka Park and Bidulka Park North.
When he isn't writing or busy volunteering on boards, Bidulka loves to travel the world, collect art, walk his dogs, obsess over decorating Christmas trees (it's a thing) and throw a good party.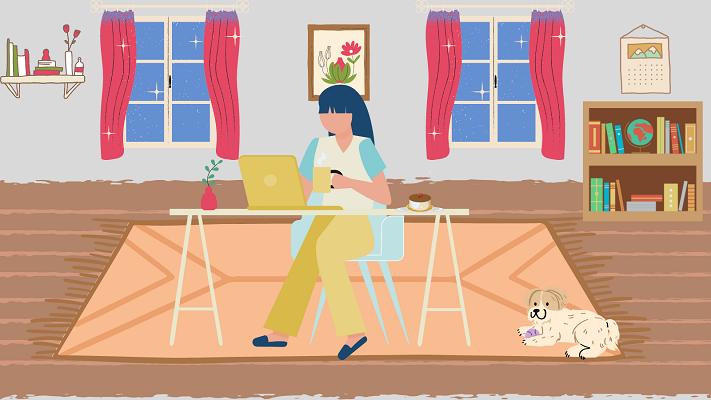 1) Where did the inspiration for your book come from?
Every so often I think it is important for a writer to ask themselves one question: Why do I write? My WHY is to write stories about underrepresented people and underrepresented places in an accessible and, hopefully, entertaining way. My first series featuring detective Russell Quant was exactly that. Quant, a gay detective living on the Canadian prairie, was something that hadn't been seen yet in mainstream Canadian genre fiction.
When I began to think about starting a new mystery series, I revisited my WHY, and who and where I wanted to write about. Although I've written transgender characters before, never as a lead. From there Merry Bell was born. At the beginning of this first book in the series, Merry is living in the big city but is forced to go back home to start over again. Placing this character in a small city on the Canadian prairies was irresistible to me and meets my WHY head on.
2) How did you plan out the plot?
I'm a planner. I create a character bible where I spell out everything I need to know about each of the main characters. Much of the detail may never end up in the book, but I need to know it. I also create an outline for where I want the story to go. I leave plenty of room for flexibility and spontaneity and serendipity, but in general I need to know where my characters begin, a few key stops along the way, and where the journey ends.
When all of that is done, I then break the outline into manageable chapters. I always end up with many more chapters than I started with. Oftentimes, it is in these unplanned bits where the best parts show up.
3) When did you choose the title for your book?
I chose it early on as the working title. The Saskatchewan (my home province) license plate reads: Land of Living Skies, because of our wide-open skies that can move from cloudless bright blue to a kaleidoscope of colours depending on the time of day, season, weather. Livingsky in the book is a fictional Saskatchewan city, so I liked the idea of referencing the province in this way.
4) How did you come up with the names for your characters?
Names are important. I'll know who I want a character to be and will assign a name even before I write their life story (in the aforementioned character bible). I'm usually pretty good at this, but every so often I get it wrong and it just doesn't work. It will bug me and weigh down my creativity until I change it.
5) Can you give us a hint to any sections that you removed?
I'm a draft writer. With Livingsky I probably got to draft 6 or 7 before I felt good enough about the manuscript to submit it to my publisher. Even so, typically what I put into draft 1 makes it to the end. Future drafts are more about making scenes better, rather than having to take something out. I suppose this might be because I do the planning I talked about earlier.
There was a part of the end that I ended up altering, but not until the book was in ARC (advance reader copy) stage. It had to do with how the character of Brenda Brown talks about her mother. Not so much what Brenda says, but how she says it. This change came so late because I was reviewing the Livingsky ARC at the same time as I was working on the second book in the series. There was something about this exchange between Merry and Brenda that needed a tweak in book one to have a better pay off in book 2.
6) What made you choose this genre?
Oddly enough, I never expected to be a mystery writer. Probably the best piece of advice I give new writers is this: be open to the possibility that the type of writer you think you're going to be, may be different than the writer you were meant to be. The first book I wrote was more of a pseudo literary thriller. While I was waiting for a publisher bidding war, I wrote the first Russell Quant mystery…just for the fun of it. The Quant book immediately got all of the attention whilst the thriller is still in a drawer.
7) How long did it take you to complete your book?
A year.
8) Can you describe your book in three words?
Detective starts over
9) What's the hardest part of being a writer?
Describing my book in three words.
10) Why should our readers pick your book up?
If you're looking for a new mystery series with a couple of genre twists, where intrigue, humour and heart coexist, Livingsky is for you.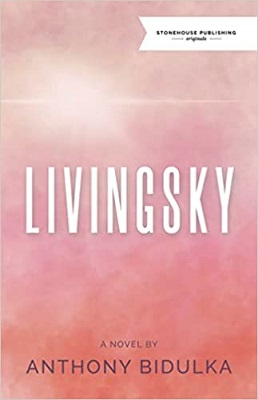 Livingsky
Author – Anthony Bidulka
Publisher – Stonehouse Publishing
Pages – 275
Release Date – 1st June 2023
ISBN 13 – 978-1988754475
Format – ebook, paperback
Synopsis
Going home is not always the best answer. Forced to leave behind her big city dreams, Merry Bell returns to Livingsky Saskatchewan to start over. Living with plenty of secrets, but no money, friends, or place to live during a prairie winter-all while trying to start her own PI business-proves to be more challenging than she imagined. With a first case that quickly turns more dangerous than it first appeared, Merry must deal with a dodgy client, the murder of the surgeon who performed her gender affirming surgery, and more than one mysterious stranger.
For the first time since his award-winning Russell Quant novels, Bidulka begins a new mystery series, continuing in his tradition of presenting under-represented characters and settings that immediately feel familiar and beloved, while tugging at heart strings and tickling your funny bone. Livingsky easily matches the beauty and tenderness of Going to Beautiful while delivering a page-turning mystery.
Purchase Online From:
Fun Questions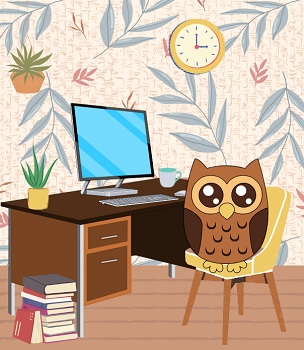 1) Do you have a writing buddy (i.e. a pet)?
Labradoodle Magic and my newest buddy, Luca, a soon-to-be one-year-old Lagotto Romangnolo.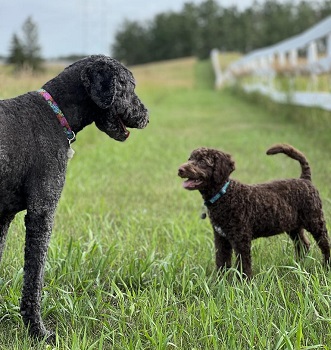 2) Do you have any writing quirks?
I don't like talking about a book until it is published and out in the world.
I have a home office with an expansive view of the backyard. I've tried writing somewhere else, like maybe the yard itself on a beautiful day, but that never works well.
4) Your book has been made into a movie, you've been offered a cameo role, what will you be doing?
I think it would be great fun to play someone totally out of character, like a hoodlum or snarky neighbour.
5) A talking owl has just finished reading your book, what's the first thing he says to you?
'Why are there no owls in your book?'
---
Author links
Twitter
Facebook
Instagram
YouTube
Goodreads
Website
---
A big thank you to Anthony Bidulka for sharing his writing life with us and for a wonderful interview.
The above links are affiliate links. I receive a very small percentage from each item you purchase via these link, which is at no extra cost to you. If you are thinking about purchasing the book, please think about using one of the links above. Thank you.