The Next Chapter with Matt Dunn
Matt Dunn
Today we welcome back author Matt Dunn to Whispering Stories Blog to catch up on what he has been doing since our interview with him back in October 2016 on 'The Writing Life of: Matt Dunn This post contains affiliate links.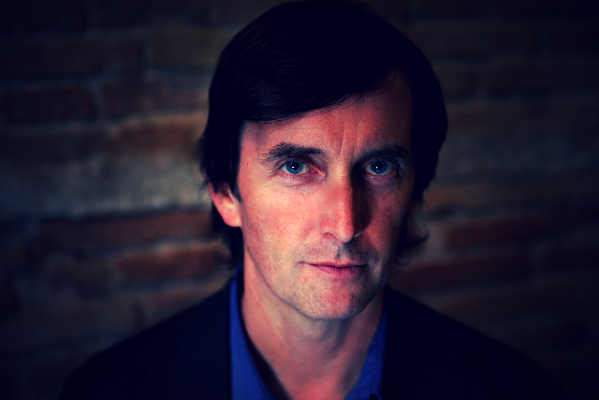 Matt Dunn is the author of thirteen (and counting) romantic comedy novels, including A Day at the Office and At the Wedding (both Kindle bestsellers), The Ex-Boyfriend's Handbook (shortlisted for both the Romantic Novel of the Year Award and the Melissa Nathan Award for Comedy Romance) and 13 Dates (shortlisted for the Romantic Comedy of the Year Award). He's also written about life, love and relationships for various publications including The Times, the Guardian, Glamour, Cosmopolitan, Company, Elle and the Sun.
Before becoming a full-time writer, Matt worked as a lifeguard, a fitness-equipment salesman and an IT headhunter.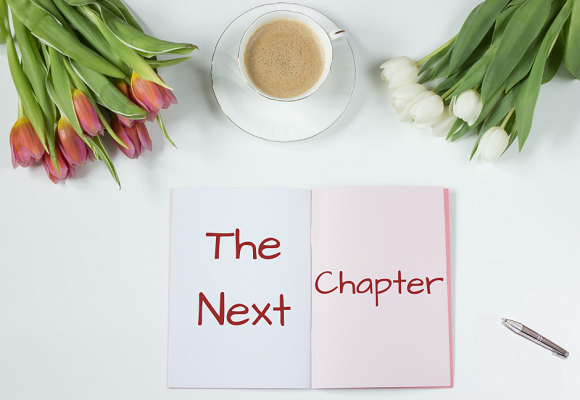 Welcome back to Whispering Stories Blog, lovely to be featuring you again. We last met you back in October 2016 when we spoke to you about your writing life and your latest book at the time 'A Christmas Day at the Office'. Since that date I believe you have written and published another Three books.
1) How has life changed since we last met you?
I'd like to say I've won the lottery, but no, I'm still writing novels for a living. Which is kind of the same thing, if you think about it.
2) Has your writing style changed since we last interviewed you?
Hard for me to say – though I suspect after thirteen novels I've kind of found my 'voice'. I still like to mix it up a little every now and then, though, by writing one book in first person, then another in third person, or even with a multi-person same-day viewpoint (note to newbie writers – not recommended if you want to keep your sanity).
3) Have you allowed yourself to be influenced by your readers' opinions of your characters?
Nope. I'd hope my characters influence my readers.
4) Have you found writing gets easier or harder the more books you write?
You'd think it gets easier, wouldn't you, but sadly it's still hard. Still fun, too, though, so I can't complain.
5) Is there a difference in the way you feel about your books the more you publish? As in do you still feel the same level of excitement?
Level of excitement, no. Amount of nerves when a new one comes out, oh yes!
6) If you could live within the pages of any of the books created by you, which would you choose?
HOME. It's my favourite of them all. And a little autobiographical. So I suppose I already have, a bit.
Concerning your latest book: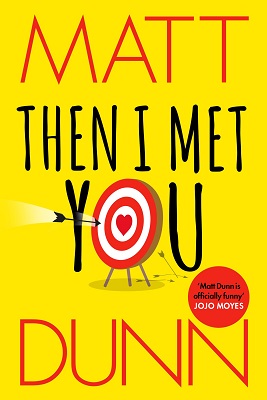 Then I Met You
Author – Matt Dunn
Publisher – Lake Union Publishing
Pages – 333
Release Date – 6th August 2019
ISBN 13 – 978-1477823453
Format – ebook, paperback, audio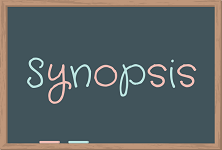 Dream date . . . or an absolute nightmare?
Lisa's dated a series of disastrous men; Simon's loved and lost the girl of his dreams. She's hoping fate might intervene in her love life; he'd prefer that it stopped meddling with his.
Today, they're meeting, courtesy of the local paper's 'Blind Date' feature – but while Lisa's looking for that elusive 'spark', Simon's sure lightning doesn't strike twice. Will theirs be a love that's written in the stars, or merely another mismatch written up in the Gazette?
From the bestselling author of At the Wedding comes a story of two perfect strangers who might just be perfect for each other.

7) How long did it take you to write this book?
The first draft was actually pretty fast (by my standards) at around six months. Generally, though, I write a book a year, including the back-and-forth editing process, aiming for publication some time in the summer.
But (puts on Michael Caine 'Get Carter' accent) for me it's a full time job, and I know that if I aim for 1,000-2,000 words a day and work Monday-Friday 9-5 (with time off for tennis/a bike ride/faffing about on social media) I can keep to that schedule and deliver a finished manuscript by the end of every January (which normally allows me February off to go and eat Asian food somewhere warm and not think about writing at all).
8) Can you tell us a little about your new book?
Um… It's the story of two people with very different outlooks in terms of relationships who are thrown together – kind of an 'odd couple' story (or is it?). It's set in my home town of Margate (which is always a fun place to write about), and while it's a comedy, it hopefully asks (and maybe even answers) a few serious questions about life and love.
9) Can you tell us anything you edited out of your book?
Probably a LOT of unfunny jokes.
10) Are you still going through the same publishing methods?
Yup. I've been published by Amazon/Lake Union for the past seven books, and we've got a pretty good understanding of each other now, plus I've worked with the same editor on three books, which is great.
11) Can you remember seeing your book for the first time in the bookstore, supermarket, online?
It seems a long time ago now, but oh yes. Nothing quite matches that excitement of seeing your first novel 'out there'. Though I've still not seen anyone reading one in public yet (although seeing as most of my sales are on Kindle, that's perhaps not so surprising).
12) What next for you in your writing career?
Hopefully I'll be publishing my 14th novel next year, and then I'll finish off the YA novel I'm halfway through writing. Then it's (adult) book 15 (assuming I can think of something to write about). Then, hopefully, I'll sell the film rights to something and I can go off and live on an island somewhere.
Reviewers' Questions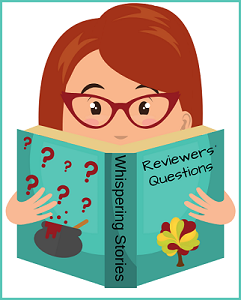 1) Question from Steve – If you could tell your younger self anything, in relation to your writing, what would it be?
Blimey, that's a tough one! I suppose it would just be 'keep going', and to remind myself it's such a privilege to do what I do for a living that it's so worth battling through all the rejection any writer faces in the early days.
2) Question from Cara – What do you use to inspire your stories?
My friends, people around me, an overheard comment, a story in a newspaper – I'm always looking out for that one 'light bulb' idea/incident that makes me think 'hey, there might be a book in that'.
3) Question from Kerstin – What's your favourite book?
Easy – Nick Hornby's High Fidelity. It's the novel that made me want to write what I write – so funny, accurate, and beautifully-written. I re-read it every year, before I start writing a new novel, to remind myself what I should be aiming for.
---
Author links





---
Share your thoughts in the comment section below!
The above links are affiliate links. I receive a very small percentage from each item you purchase via these link, which is at no extra cost to you. If you are thinking about purchasing the book, please think about using one of the links. All money received goes back into the blog and helps to keep it running. Thank you.