Love The Stationery In Your Classroom by Rebecca Palliser – Book Review
Love The Stationery In Your Classroom by Rebecca Palliser – Book Review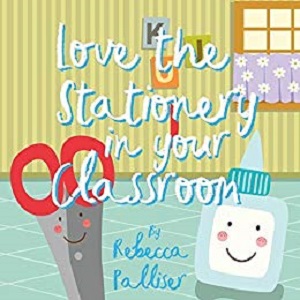 Love The Stationery In Your Classroom
Author – Rebecca Palliser
Publisher – Clink Street Pub
Pages – 18
Released – 14th August 2018
ISBN-13 – 978-1912262847
Format – ebook, paperback
Reviewer – Stacey
Rating – 3 Stars
I received a free copy of this book
This delightful little book encourages children to learn about – and have fun with – the stationery they encounter in the classroom. Author Rebecca Palliser wants to help all children to find their feet in the primary school classroom.
Love the Stationery in Your Classroom is a short children's book. It might state that it has 18 pages, but, only twelve of these are the actual book. It is medium in size at just over 20cm² and very light-weight.
The book introduces us to the items found in a classroom – I wouldn't say they were all Stationery, as I don't class a desk, chair, nor a library book as stationery, but I'll gloss over that. The stationery items are all fed up with being used incorrectly by the children.
From the children peeling the crayons clothes off and breaking their heads off, to the pencils being used as swords instead of for handwriting. One night they decide something needs to be done and Mrs. Whiteboard knows just the thing.
I can't say I loved this book, nor hated it. There are a few things that I think would help this work better as a children's book and one of them is the font. It is written in a font that is close together, small in size and hard to read. A child needs the letters to be easily identifiable, this font just doesn't do that.
The ending could also have been better. I get what the author was trying to do but it felt more of a threat to the children than trying to teach them how to use the stationery correctly.
Overall it is a fun little short book that has some lovely pastel colour illustrations that fill the pages and I'm sure kids will love thinking that the stationery in their classroom comes alive when they go home from school.
Reviewed by Stacey
---
Purchase online from:
---
About the Author

Rebecca Palliser is a young primary school teacher whose experiences in the classroom inspired her to write to have an influence on her pupils.
She is about to embark on a Masters programme where she hopes to continue to write alongside her studies.
She takes inspiration for her stories from her travels exploring different cultures and cities, spending time with her little dog Darcy and of course her biggest muse, the delightful pupils she is fortunate to teach.

---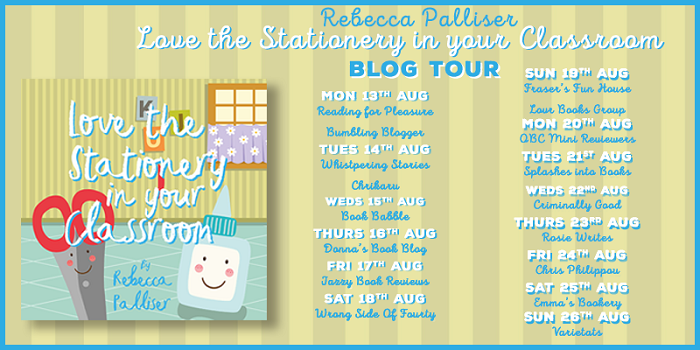 Blog posts straight to email via Bloglovin – Like us on Facebook – Follow us on Twitter