My Year of Saying No by Maxine Morrey – Book Review
My Year of Saying No by Maxine Morrey – Book Review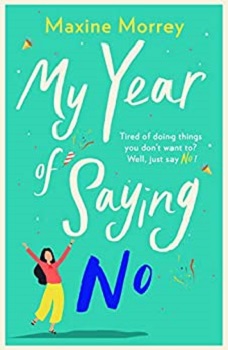 My Year of Saying No
Author – Maxine Morrey
Publisher – Boldwood Books
Pages – 372
Released – 16th April 2020
Format – ebook
Review by – Stacey
Rating – 4 Stars
I received a free copy of this book.
This post contains affiliate links.


Lottie Wentworth has never been more pleased to hear Big Ben ring in the new year and wave goodbye to The Year of Saying Yes!
When a long-term relationship ended, her best friend's scheme to get Lottie back in the swing of things seemed like a good idea. She's kept her promise to Jess to see it through but, as a lover of the quiet life, Lottie couldn't be happier to say hello to a brand new year – The Year of Saying No!
Unfortunately, the one thing she still seems unable to say no to is the crush she has on her best client and now friend, Army veteran, Seb Marshall. But she's working on it, and with rescue dog Humphrey at her side, she knows that she'll manage just fine.
Lottie's decision to stop trying to please everyone has brought a sense of relief beyond what she had expected. Her actions and determination have also begun to send ripples throughout her life and those closest to her, bringing about changes none of them could have expected.
But will all those changes be for the good?

After a year from hell in which she was persuaded to have a year saying yes to everything, including numerous terrible dates, on the stroke of midnight New Years' Eve Lottie Wentworth decides that she is going to do the opposite and have a year of saying no to everyone and everything.
She decides to get herself a dog to keep her company as she will be spending more time at home. She also has the gorgeous Seb Marshall who she chats to regularly online but whilst she might have a crush on him she is unwilling to take it further as he is her best client.
Can Lottie actually see the year out saying no to all occasions and could love be in the stars for her and Seb?
My Year of Saying No is a fun, occasionally laugh-out-loud book about one woman who has had enough with trying to be positive and say yes to everything and deciding that this year is going to be the opposite, time just for herself and her new rescue dog.
The book did feel more of a will-they-won't-they love story between Lottie and Seb than her determination not to take part in any events or go on dates she didn't want to.
Whilst Lottie was a great character I found myself enjoying Seb's parts more. He was funny, sarcastic and lovable. He had a kind heart and had been through some terrible times in his early Army days which make him feel quite sensitive and vulnerable at times.
If you are after a book that will make you smile throughout and has an enjoyable plot that will keep you turning the pages, plus you like reading about two people who are obviously meant for one another yet they take their time finding that out, then this is a book for you.
Book Reviewer – Stacey
---
Purchase online from:
---
About the Author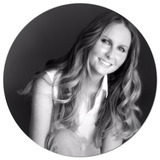 Maxine has wanted to be a writer for as long as she can remember and wrote her first (very short) book for school when she was ten. Coming in first, she won a handful of book tokens – perfect for a bookworm!
As years went by, she continued to write, but 'normal' work often got in the way. She has written articles on a variety of subjects, as well as a book on Brighton for a Local History publisher. However, novels are what she loves writing the most. After self publishing her first novel when a contract fell through, thanks to the recession, she continued to look for opportunities.
In August 2015, she won Harper Collins/Carina UK's 'Write Christmas' competition with her romantic comedy, 'Winter's Fairytale'.
Maxine lives on the south coast of England, and when not wrangling with words loves to read sew and listen to podcasts. As she also likes cake she can also be found either walking or doing something vaguely physical at the gym.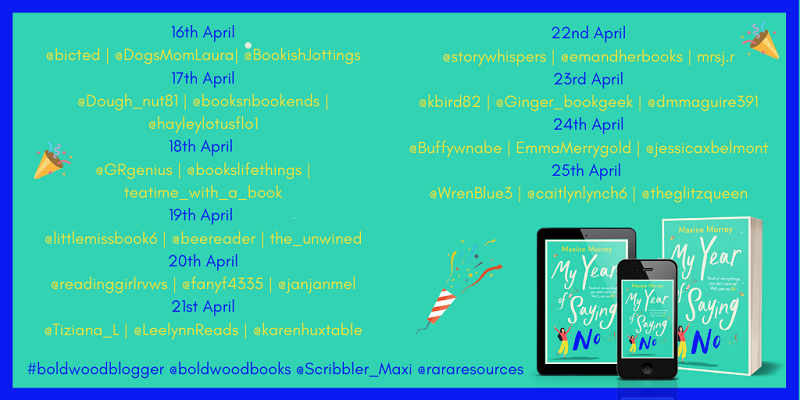 ---
What did you think of My Year of Saying No? Share your thoughts in the comment section below!
---
The above links are affiliate links. I receive a very small percentage from each item you purchase via these link, which is at no extra cost to you. If you are thinking about purchasing the book, please think about using one of the links. All money received goes back into the blog and helps to keep it running. Thank you.
Like us on Facebook – Tweet us on Twitter – Pin us on Pinterest